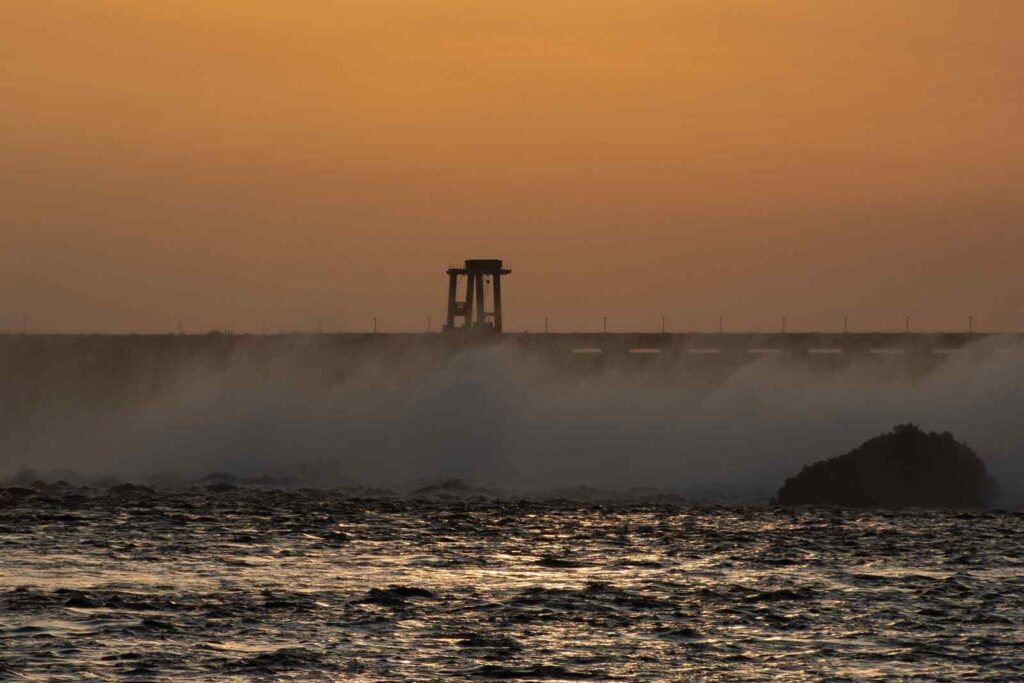 Sambalpur is a culturally rich and tourism-friendly district of Odisha. It is one of the biggest districts in western Odisha. The name Sambalpur is derived from maa Samaleswari, the presiding goddess of the land; in Odisha Maa Samlei and Lord Jagannath are highly worshiped. Sambalpur tourists are more likely to drench in nature, devotion, adventure, safari and also delicious local food.
History
The first king of this region was Balaram Dev. Sambalpur was earlier known as Hirakhand. It amalgamated with Odisha in the year 1905. The Europeans were loading diamonds from Sambalpur to their country, as per old folks. The district is divided into four parts Jharsuguda, Deogarh, Bargarh and Sambalpur itself.
How to Reach
One can reach Sambalpur via train, bus and flight. The nearby airport is the Jharsuguda Airport.
Sambalpur Railway Station is one of the big and clean Stations of Odisha. It connects to almost every railway station in India.
There is availability of public buses 24×7, and autorickshas are also there for your movement within the town. Moreover, you can hire a bike to roam and visit various places in Sambalpur.
The beauty of this charming land lies in its geographical existence. Mahandi river occupies a greater portion of Sambalpur tourist places. Sambalpur in whole is filled with tourism but there are major attractions you must visit are listed below.
Hirakud Dam
Samaleswari Temple
Debrigarh Wildlife Sanctuary
Ghanteswari Temple
Gudguda Waterfall
Leaning Temple Huma
It is the longest Dam in the whole world. It is a multipurpose water reservoir giving a panoramic view from Gandhi and Nehru Minaar on both sides. The Dam is listed in Ramasar sites along with 11 other wetlands in 2022. It is located at a distance of 16 kms from Sambalpur town.
The construction of this Dam began in the year 1947 after independence and it took a decade for its completion and final inauguration. The length of entire dam is 25 kms. Apart from this, Hirakud is a winter destination when migratory birds flock and gives a different view.
There is also Nehru Park where flowers of varied species are placed on one side, whereas the other side for play area. There is a ropeway from the park to Nehru Minar.
Explore More: Spooky South Park Street Cemetery: Tombs Tell Stories Here
Goddess Samaleswari also known as Samlei Maa is worshiped in this temple. King Balram Dev built this temple in 16th Century BC and it is the presiding deity of Sambalpur. Western Odisha festivals begin after the rituals at Samalei temple.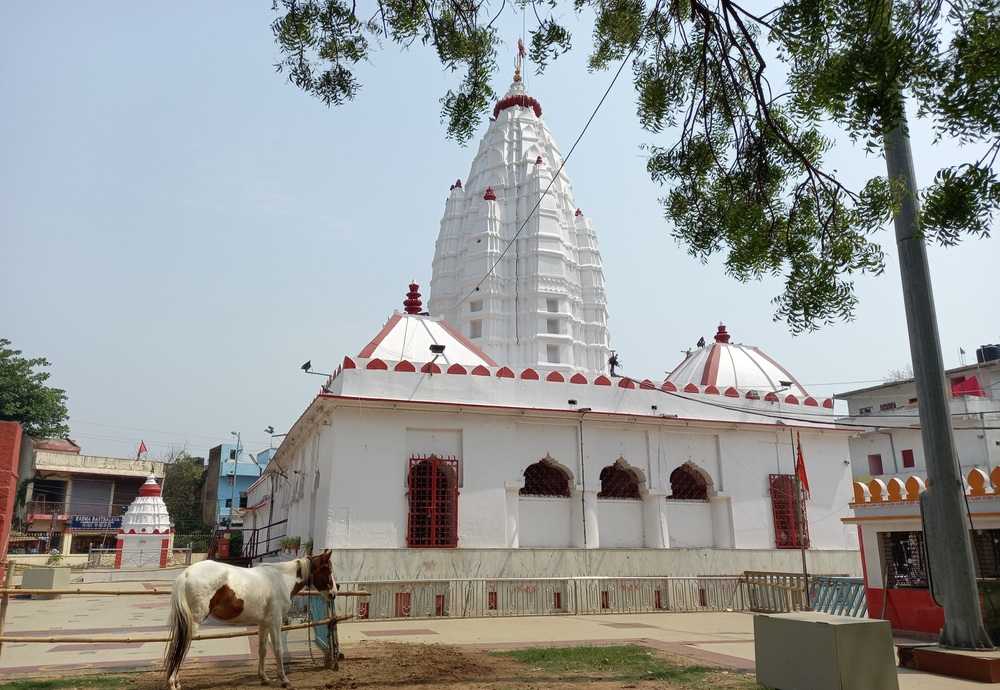 The major festivals when goddess is of utmost priority is Nuakhai and Navaratri. People visit this temple during Navratri to see deity's different besa (attire). After Lord Jagannath, Maa Samlei temple gets high priority from the Odisha government. Currently, the beautification of Samaleswari Temple is under progress.
Debrigarh WildLife Sanctuary
It is situated near Hirakud Dam, covering 346.91 square kms. You can visit the sanctuary during the day, but there is also an overnight camp facility provided by the eco-tourism department. The forest department can arrange a safari for your tour in the sanctuary. You can taste the local cuisine made by the local people. The distance from the city is 35 kms. The sight of wild animals, butterflies and fish soothes the tired soul.
Ghanteswari temple is one such temple where it is believed that wishes are fulfilled by Goddess, if the devotees tie bell in the temple. This 'Bell temple in Odisha' is full of bells. Tiny to giant bells hanging in rows in the whole temple premise jingles even in a gentle breeze. The temple is situated at Chiplima, 26 kms away from the main town.
It is a marvelous picnic spot, situated at Kuchinda, 60 kms away from the main town. The scenic beauty and peaceful atmosphere will leave you with an awe-inspiring vibe. The Gudguda waterfall, having a mountain trekking, will give a better view from the top. This place attracts visitors from both the nation and Sambalpur. If you want to be away from city noise and feel the beauty of nature visit Gudguda.
The specialty of this holy place is, every temple here is tilted to one side. God Shiva is worshiped in this temple. There is a belief that the fish in this temple have devotional value. According to historians, a woman trying to cut a fish in the temple turned into a statue. Since that day, people started loving these fishes and never tried to catch them. Also, fish food is available there to feed them.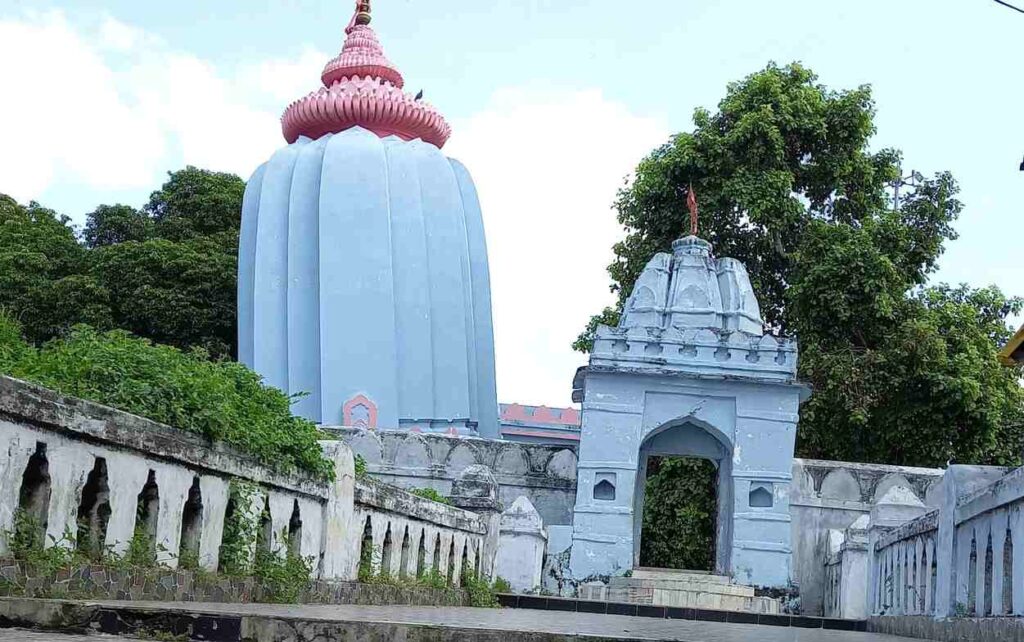 Apart from the above destinations, there are many other areas you can explore in Sambalpur. The top view from Budharaja hills, Jagannath temple at Sakhipara, Zero Point near right dyke Hirakud Dam, Ushakoti wild life sanctuary, deer park, Waterfall at right dyke, the cruise boat and floating restaurant on Hirakud water will give a mind-boggling experience.
The Best time to visit this city is during festivals when the cultural programs are organized on the streets, artists from all over the country gather for your entertainment. Sambalpur is generally flocked with visitors at the time of Sital Sasthi. God Shiva and Devi Parvati get married following human marriage rituals. Also, during Nuakhai and Sambalpuri Day, events are organized on streets and district auditorium.
Local Cuisines
Sambalpur people eat food to keep the body and soul energetic. The local cuisines you must try are Dahi Bara, Chaul Bara, Aloo Dam, as breakfast. Sarsatia, Aarsa Pitha, Mada Pitha, Kakara pitha, Suanli are the local sweets.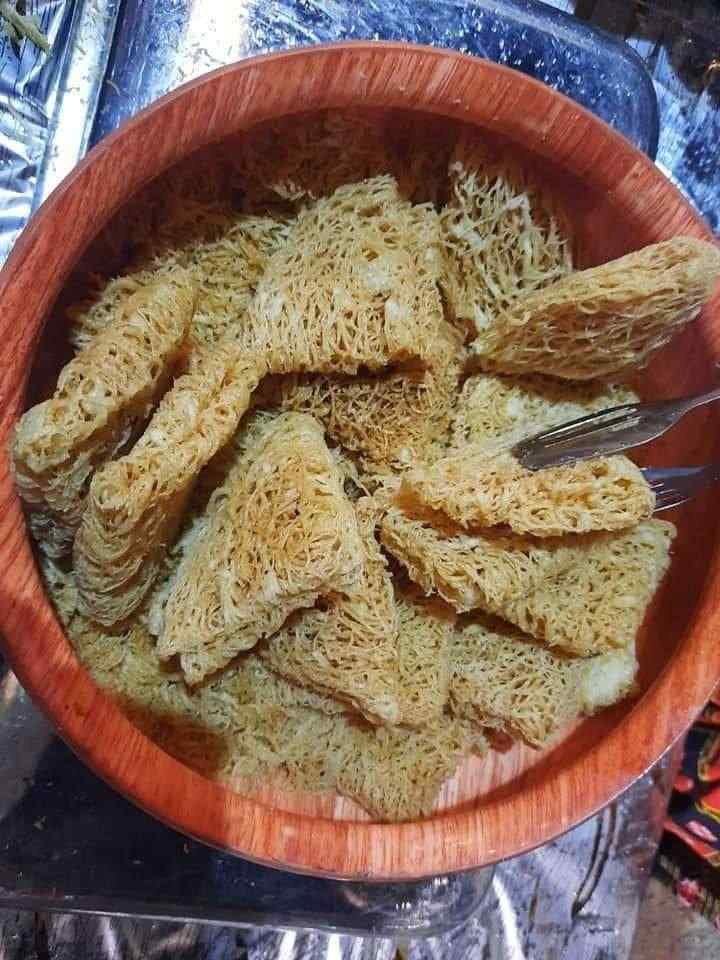 Sarsatia is only made in Sambalpur, the process of making Sarsatia is not easy, hence very few people in the whole city can make it. Basi Pakhal (Rice-Soaked whole night) is the staple food, the taste is satisfying when combined with Hendua Bari, Patal Chitka, Saag, Sikar Jhol (Meat or Chicken Soup).
Few restaurants you must try here are Tribeni, Kedia, Bay Leaf, Sangram, which sell comparatively at lower price. You can also try rasmalai, rasgulla of Pillai, Shakti Misthan Bhandar.
Accommodation
There are many hotels you can choose for accommodation. The rrice range is mostly between Rs 1500-2000 per night.
Important Points to remember
Cover yourself from the industrial dust of Hirakud.
A good bargaining skill will save your money while using auto rickshaw transportation.
Be friendly with local people. They will help you in your journey.
Say Juhaar as a greeting word, it will bring a good impression on you.
It is advised to be cautious while eating at local eateries, check the hygienic conditions to avoid falling sick
Conclusion
Sambalpur is perfect weekend getaway which will leave you appreciating nature, dam, temples, culture and food. The natives are very proud about the Sambalpuri handloom, get the glimpses of it right from attire to bus stops, railway station and educational hubs.
Explore More: 5 Uncharted Natural Tourist Spots in Shillong, Meghalaya