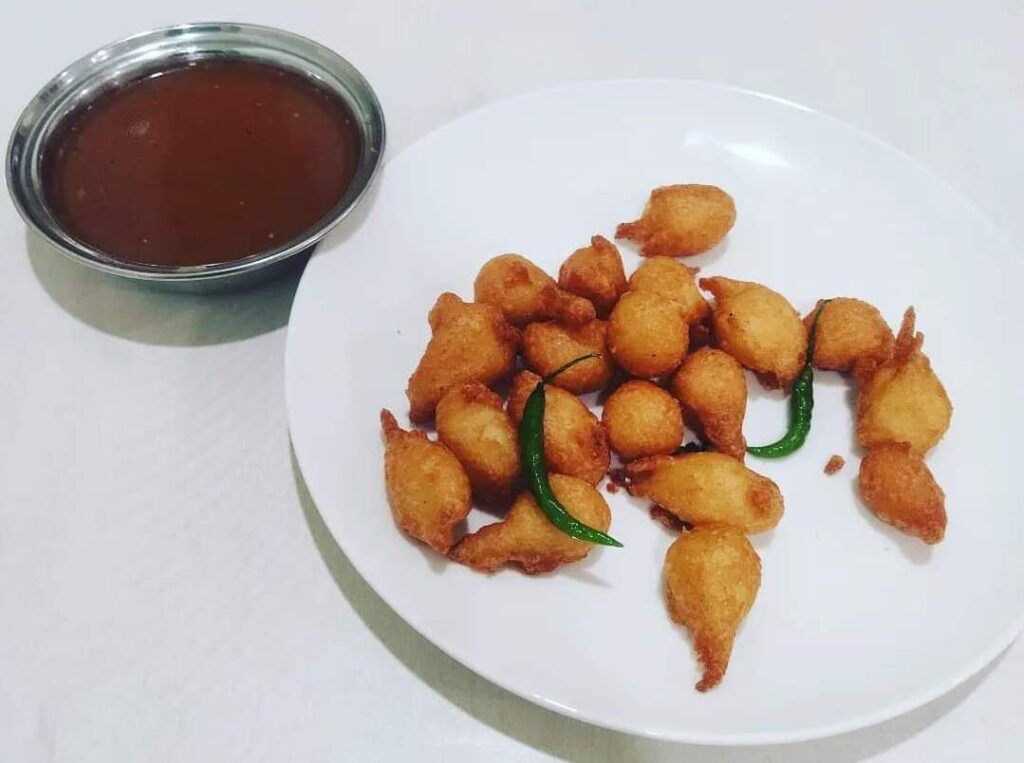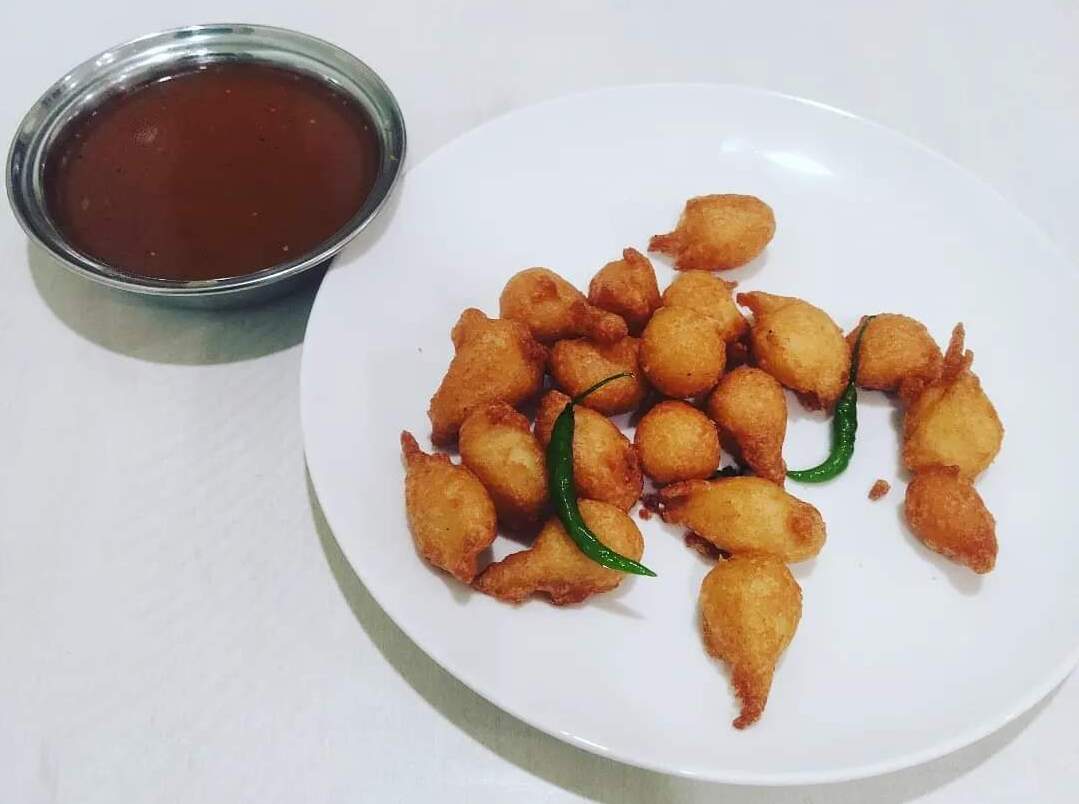 Chaul Bara is a crispy evening snack savored with tamarind chutney and green chillies. It is the emotion of western Odisha having its origin from Bolangir, Odisha. Chaul means Rice and Bara means fried snack. These tiny ball shaped snacks are sold on streets of western Odisha for just Rs 10. Chaul bara is served traditionally on Dana (leaf bowls).
Ingredients
500 gms Brown Rice and 50 gms Urad Dal or Black gram.
25 gms besan.
Half a liter of sunflower oil for fry.
A pinch of Salt and Baking Soda
A tablespoon of cumin seeds and juani
Tamarind paste 20 gms, chopped coriander and chillies as much as taste and desired spice levels.
Process
Soak the rice and urad dal overnight, if not you can soak for 6-7 hours in day time.
Filter the soaked ingredients properly.
Blend both in a mixier grinder. Make sure it is very smooth.
Add besan, salt, baking soda, juani and cumin seeds.
Stir them for 5 minutes continuously to mix thoroughly.
While mixing the ingredients, heat the oil on a pan or kadhai.
Check the oil on flame, whether its medium hot. Frying on very hot oil will burn the outer layer of batter.
Put the batter on the pan of oil making small rounds on one hand only. You need to be little trained for this.
Stir the small chunks 2-4 times and yeah your chaul bara is ready.
Make Tamarind chutney using tamarind, salt and chopped coriander.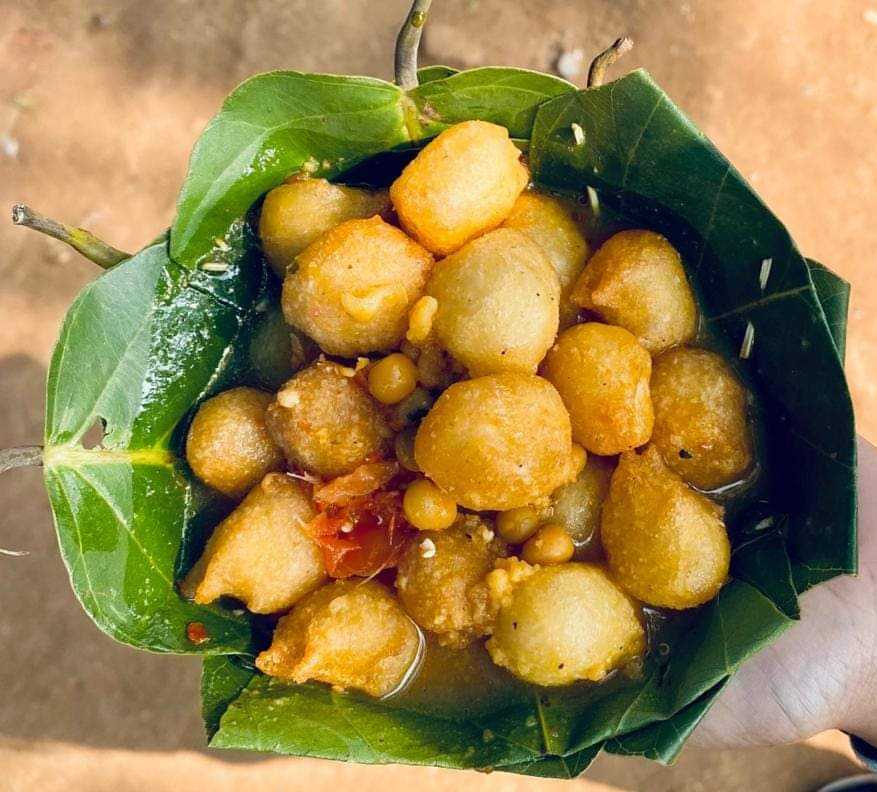 Serve it on a plate and bowl. You can also serve on leaf bowls (Dana) and enjoy the crunchy delicious Chaul Bara with friends and family.
The snack is healthy and cooked traditionally. You must try this mouthwatering recipe of Chaul Bara at least once.
Note: Don't eat too much for the sake of wonderful taste. Old people or those with poor digestive systems should abstain from Chaul bara as it's an oily snack.
Latest Recipe: Best Restaurants in Udaipur you would not want to miss