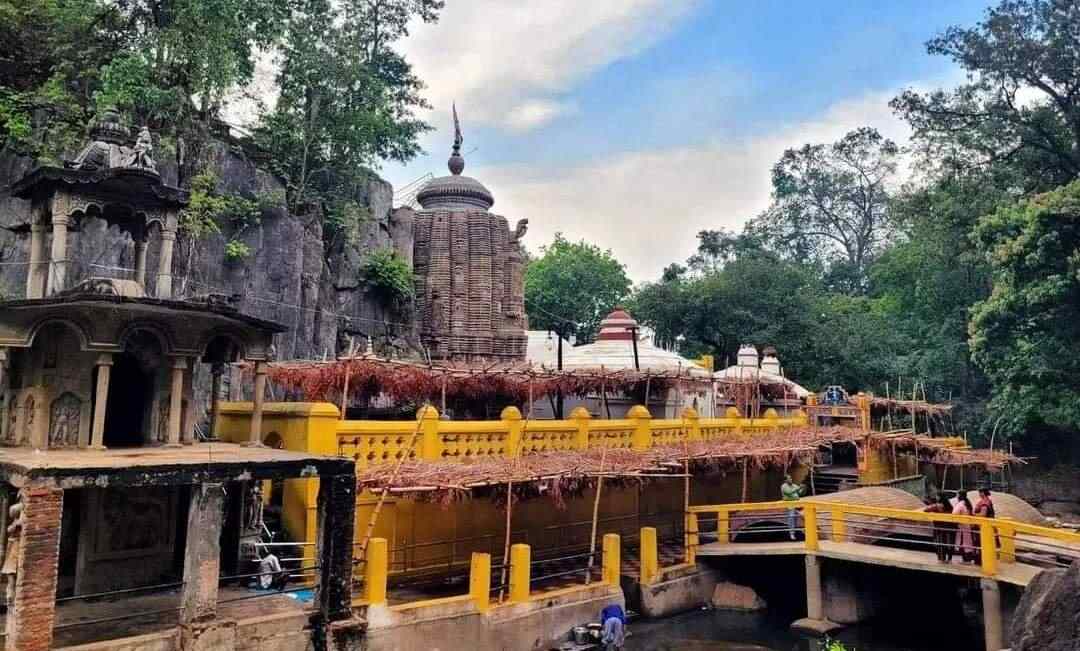 Peace of mind is above everything for the Mankind. Human beings in the chaos of work, setbacks, family issues can't find a way of relieving themselves from all the mental disturbances. The smartest choice is to venture into a new natural space and dive into spirituality for a while.
If you are one among those trying to have a getaway then a trip to Gandhamardan Hills can satiate your needs.
The Hindu religion has a story of Gandhamardan that has a separate importance.
The medicinal plants from Gandhmardan Parvat saved the life of Laxman in Ramayana. Hope everyone knows the famous story or image of Lord Hanuman lifting a hill in his, which he took to save the life of Laxman. While heading to Sri Lanka a piece of the giant hill fell down and that small piece is Gandhmardan Parvat in Balangir and Bargarh districts of Odisha.
Gandhamardan Hill:
Gandhamardan hill on its two sides has beautiful waterfalls and temples, named as Harishankar in Bolangir and Nrusinghanath in Bargarh.
There is a hilly road joining both the shrines. It is just 16 kms making the journey easier and getting dual joy in a single day.
The holy bath in the streaming water of Harishankar temple followed by worship of lord Shiva is believed to refrain from all sins. This beautiful natural space is on the slope of Gandhamardan Hill. The area is getting developed for more tourist attractions.
Adjoining Harishankar temple there is a deer park. It has a cute Selfie point and atmosphere perfect for photography. It is necessary to clean your feet before entering the temple. The place is crowded the whole year.
Nrusinghanath Temple in Odisha is on the feet of Gandhamardan Hill. The fountain flow of Nrusinghanath takes different names at different places viz, Kapil Dhar, Bhim Dhar, Chal Dhar, Sita Kund and Go Kund. The peak point of Gandhmardan Parvat is known as Bhim Madua. During summer, Baisakh Mela gathers visitors from all over the country. Besides this the devotees visit this temple during solar and lunar eclipse.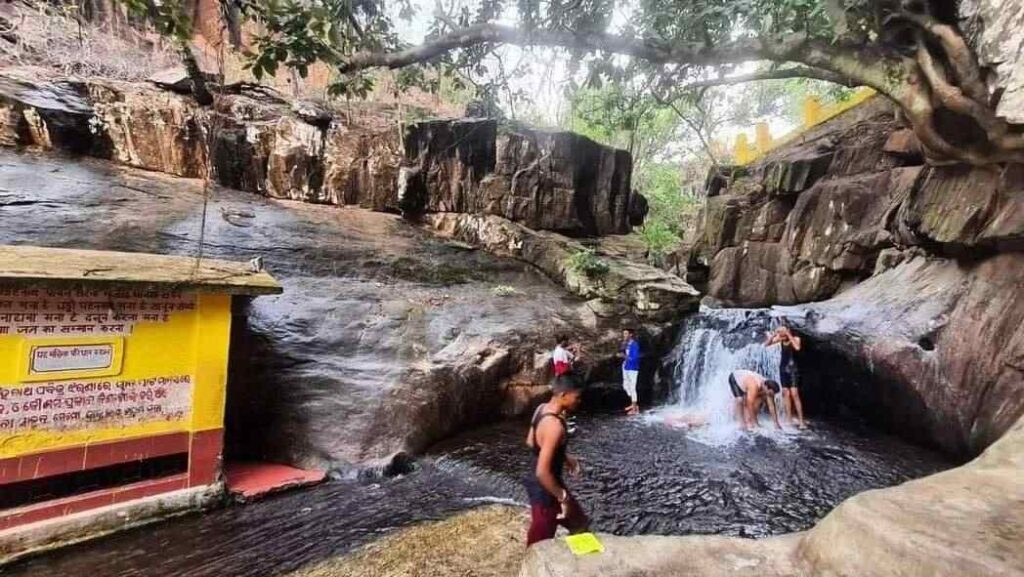 The distance between both the regions is covered by devotees on foot during Nrusingha Chaturdashi Mela. The places are also very crowded at that time. Devotees line up to take a bath in the streaming water.
History:
The plateau between both the holy shrines has remnants of Buddhism. The symbol of Buddha and ruins of Parimalgiri University are also found there.
Nrusinghanath – The 8th Chauhan king of Patna, Shri Baijal Dev set the foundation stone for Nrusinghanath temple during 15th BC at Paikmal, Bargarh. There are inscriptions of the details on the history of its construction. The height of the temple is 45 feet and is divided into two parts, first one is for Lord Nrusinghanath whereas the other one is for Lord Jagamohan.
Harishankar: The king of Patna discovered deity Harishankar in 14th Century, there is also a dancing Ganesha traced back to 12th Century.
Explore More: Pradhanpat Waterfall – A Perfect Picnic Destination in Odisha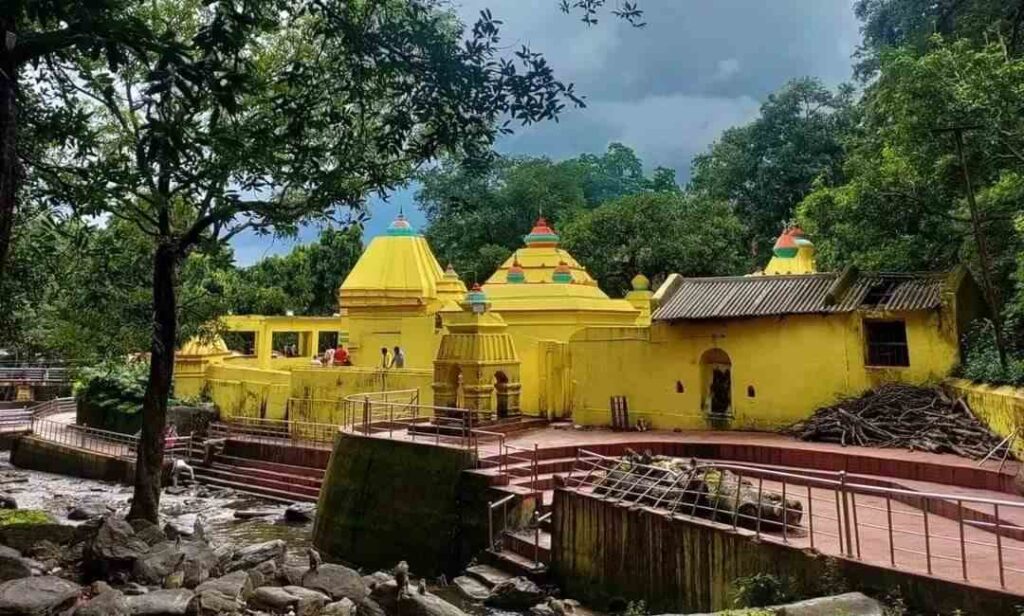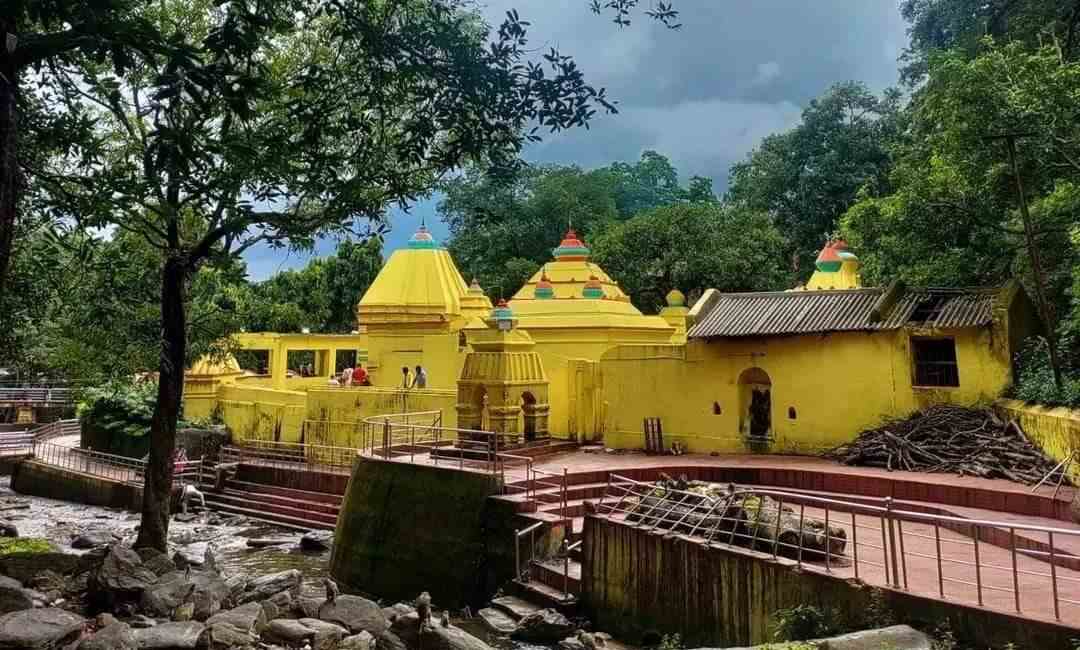 How to reach
The hill is spread across two districts hence reaching any spot first will make the journey to another easier. Either you can start from Sambalpur or Bolangir.
Nrusinghanath is 164 kms from Sambalpur. From Sambalpur, one can take any private vehicle and reach Nrusinghanath temple. After visit this sacred temple, visit Harishankar temple by taking the 16 kms road. Take help from local people for proper guidance.
Khariar Road is the nearest railway station from Harishankar waterfall in Odisha. Take a car for a convenient journey as local transports can't be relied on.
Hence staying there at Bargarh Padampur for a while will be nice. Padampur is a town where you can find restaurants, hotels and ATMs.
Accommodation
You have two options, either to stay at Sambalpur or to Stay at Balangir. The hotels available in both the areas with a price ranging from Rs 1000 – Rs 1500 per day. There are very few ATMs near Nrusinghanath Odisha, so withdraw cash at Padampur, Bargarh.
Food
Foods you must try here are Patar poda chicken, fish, Chaul bara, chaka pitha, dahibara and Aludam. The restaurants you must try to visit are Vatica, Trupti Cafe, Silky Restaurant. You can also visit Mamu Dhaba for Delicious lunch or dinner.
At Bargarh good places to eat are Grill and Gravy, Hot and Sour, Gul Restaurant. Decide as per your time and schedule, where to eat.
Nearby Places to Visit
You will get tired for sure after visiting both the holy spots. Yet if you still have energy and time to explore more, the nearby places to visit are Manbhang Waterfall, Durgeikhol Paikmal of Bargarh, Kansapal hill, Mahurangi Dam, Jharbandh Dam in Bolangir.
Points to Remember
Beware of Monkeys at both the spots.
If you are comfortable trekking the mountain, then grab your shoes and trek from one shrine to another.
Avoid local food, they may be unhygienic. Take food or come back to town for good food.
Reach early and explore one shrine and then have your lunch.
Taking your own car or private taxi is better as there is less chance of getting any public transport.
Try not to visit during Monsoon. This area witness evident floods during Monsoon.
Take an energy drink with you as you have to climb the mountain.
You must keep your sleepers separately on the area allotted, before entering into the temple.
You can't click pictures or make videos inside the main temples of Shri Harishankar and Nrusinghanath.
There are very few outlets offering online transactions, so do have plenty of cash with you.
The temperature is low as both of them have streaming water and are surrounded by trees.
Conclusion
Harishankar and Nrusinghanath are two beautiful temples, which can be visited in a single day. The mythological touch to these places has kept them separate in Odisha travel list. Nrusinghanath Bargarh is turned into a posthumous ritual site nowadays. A family trip to the place will relax your soul. Both the holy shrines are best choices for a mountain trekker. A summer tour to the temples of Gandhamardan will leave you aspiring the nature.
Explore More: Explore Nandankanan in Odisha, the 2nd Largest Zoo in India