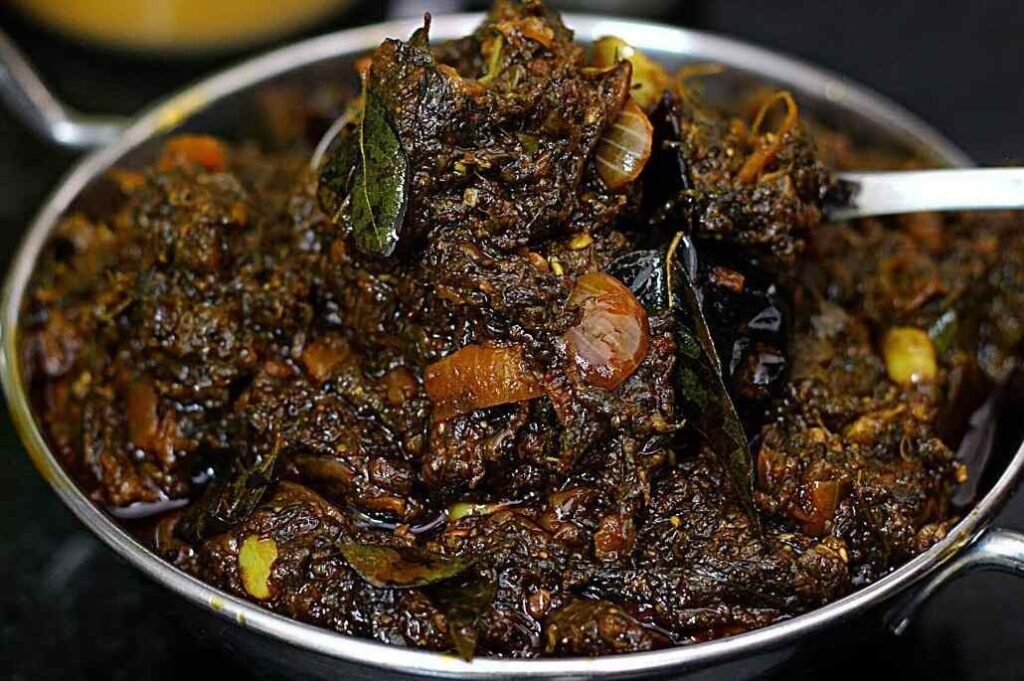 When it comes to spicy Chutneys, no one can beat the delicacies of Guntur. Guntur Gongura Pachadi (Traditional Gongura Pickle)is one of the famous recipes from Guntur region of Andhra Pradesh. It has a tangy flavor, enriched with vitamin C. Generally, it is served in two variants one is by boiling and making a paste of red sorrel leaves and another version of the same recipe is without the touch of water.
Ingredients
Gongura/ red sorrel leaves – 2-3 bunches
Green chilies – 10-12
Curry leaves – 4 tbsp.
Cumin seeds/ Jeera – 1 tbsp.
Garlic cloves – 4-5 no.
Ginger – 1 inch size
Oil – 3 tbsp.
Dry red chilies – 4 no. adjust as per your spiciness
Bengal gram dal – 1 tbsp.
Mustard seeds – ½ tbsp.
Coriander seeds – 1 tbsp.
Salt – 2 tbsp.
Water – required to clean and boil.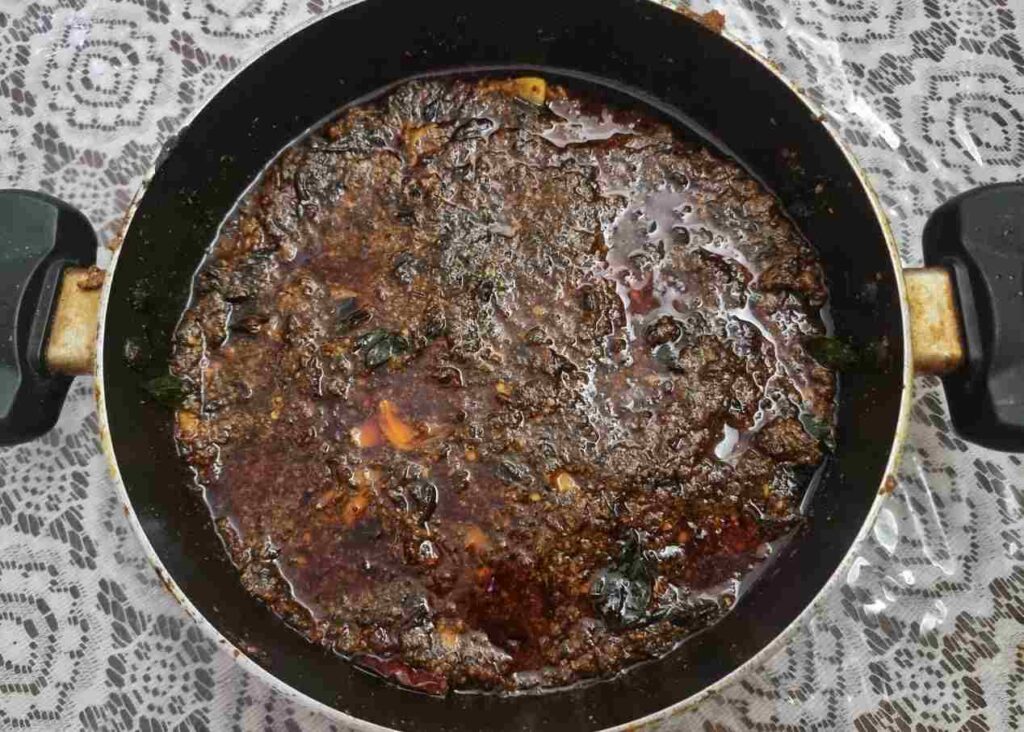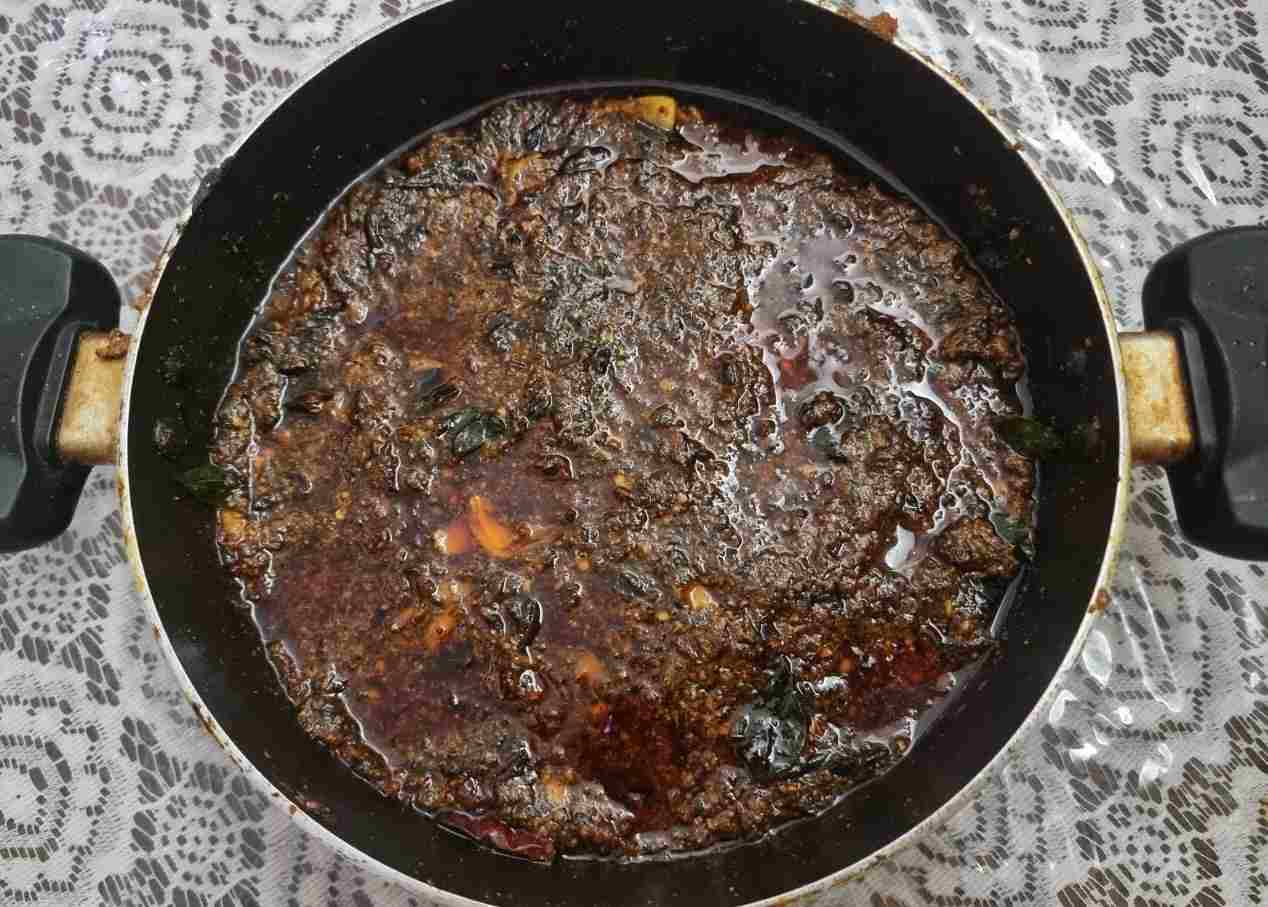 Directions
Pluck leaves from the branches and clean them in water.
Put leaves in a skillet and remove additional water.
Pour adequate water in a vessel and put leaves in it and boil till they turn tender.
Add green chilies and cook further till all of them turn soft.
Remove from heat and let it cool.
Take cooked green chilies from cooked sorrel leaves and add 2 tbsp. salt, ground them coarsely.
Add boiled gongura leaves and crush them.
Pull crushed leaves aside and put 2 tbsp. curry leaves, ½ tbsp. cumin seeds, garlic cloves and ginger.
In a pan, heat oil and add dry red chiles, sauté for a while.
Add Bengal gram dal, mustard seeds, coriander seeds and cumin seeds.
Add curry leaves and once everything is done add gongura chutney and mix everything.
Know More: Reshmi's Classic – Must Visit Punjabi Restaurant in Secunderabad