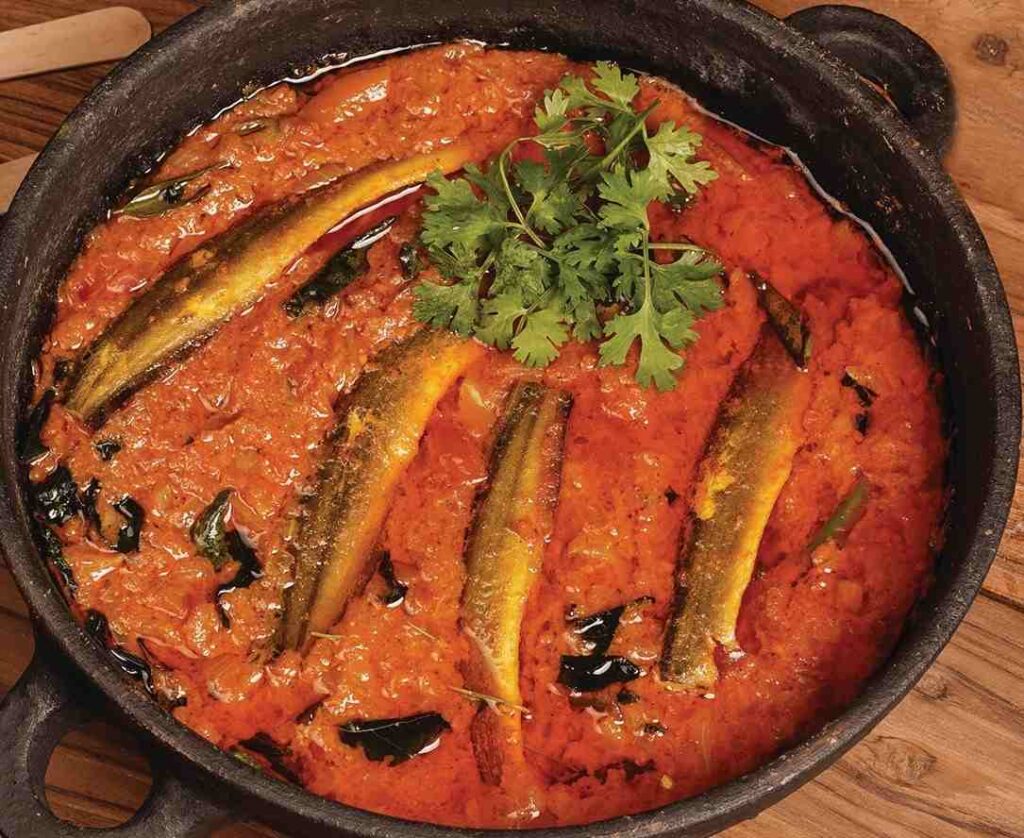 Seafood is loved by one and all and every region has a different style of making fish curries. When it comes to the region of Andhra Pradesh, Bommidala Pulusu is a hot favorite. The dish has a generous amount of spices mixed with aromatics inside it, and these spices make for a brilliant burst of flavors inside your mouth.
Ingredients
5 slices of fish- Bommidala variety
5-6 Tbsp refined oil
1 tsp fenugreek seeds
1 tsp mustard seeds
2 onions, finely sliced
4-5 split green chillies
A handful of curry leaves
3-4 tomatoes, chopped
1 Tbsp turmeric
1 Tbsp red chilli powder
1 Tbsp coriander powder
1-2 tsp salt or to taste1 cup tamarind extract
Directions
Take bommidalu fish and add turmeric, salt, lemon juice and mix well and keep aside for 10 minutes.
Then take a vessel and heat oil and add cinnamon, cloves, cardamoms and fry for 2 minutes.
Add chopped onions and chillies and fry until onions turn light brownish
Add ginger garlic paste and fry for 5 more minutes.
Add curry leaves, chopped tomatoes, turmeric, salt, Coriander powder, red chilli powder and cook for 5 minutes with low flame.
Add tamarind juice and cook covered for 5 minutes.
Add fish and cook for 10 minutes.
At last, add garam masala and remove from heat. Bommidala pulusu is ready
Garnish with coriander leaves and serve with hot rice
This traditional Andhra fish curry is available in almost every restaurant of this region.
Know More: Madurai's Famous Cottonseed Milk Recipe