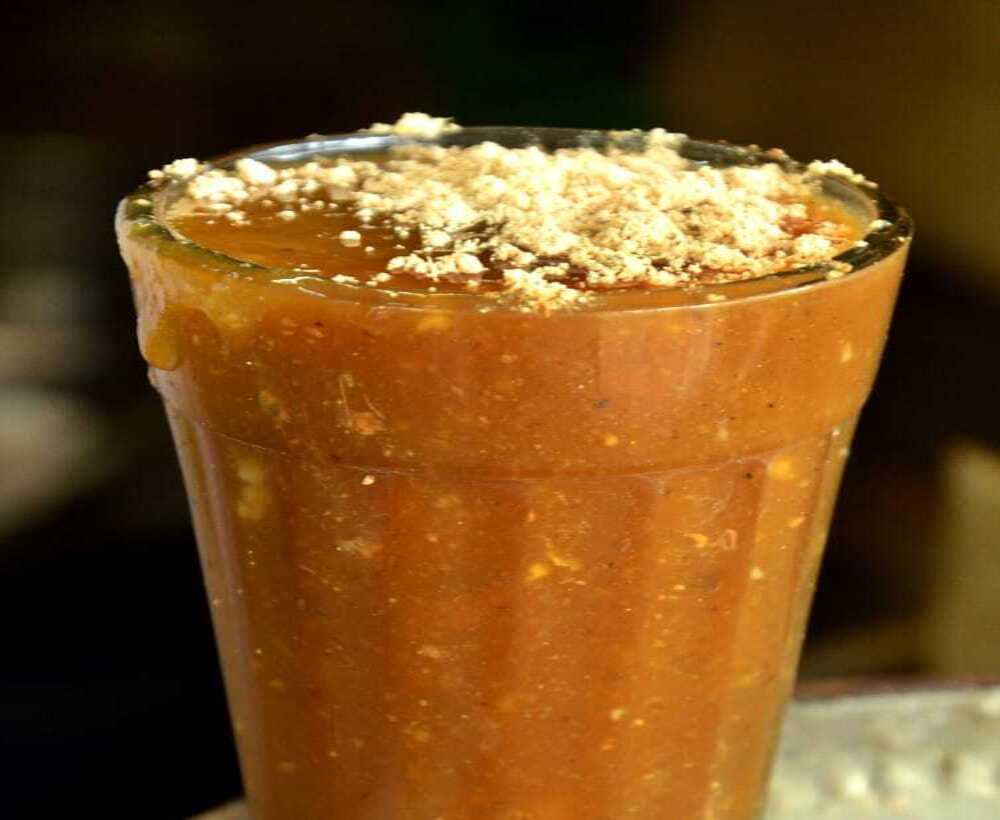 Some cities have their exclusive brews. They evolved over a period of time based on the lifestyle of people. Cottonseed milk or Paruthipaal as locally called is one such drink for the Madurai City. Ground from the cotton seeds, the drink gives a lot of energy and it was one of the staple diets of people, especially those who worked in the textile mills and construction sites in this ancient city.
Let's see how to make this drink at home (For a serving of 5 people)
Ingredients
Cottonseeds – 250 grams
Raw Rice – 100 grams
Jaggery – 250 grams
Grated coconut – 50 grams
Herbal ingredients: 5 to 6 cardamoms, one piece of dried ginger, one teaspoon of pepper, long pepper if available
Preparation Method
Soak cotton seeds for four hours
Soak raw rice for four hours
Grind cotton seeds thoroughly and separate the milk using a sieve
Grind raw rice coarsely and add two cups of water
Grind the herbs and make them a powder
Add water with jaggery and prepare a syrup boiling the jaggery water
Take a utensil with strong bottom and boil the cottonseed milk
Once cottonseed milk boils, add raw rice batter
Mix consistently with a ladle to avoid lumps
When this mixture starts boiling, add jaggery syrup and continue stirring
Turn the flame off once it boils
Serve hot adding grated coconut and herbal powder
Not only is this drink filling, it is medicinal too. It helps to fight ulcers, common cold and regulates the menstrual cycle. Paruthipaal has a cooling effect on the body and it is a good drink for diabetics too if palm jaggery is added in place of regular jaggery.
If you think the recipe is confusing, come down to Madurai and have a darshan of Madurai Meenakshi and go for a walk in the streets around the temple. You would spot the Paruthipaal vendors with their huge copper pot. It is one of the favourite drinks of Madurai people and some shops like the one near Dinamani theatre are more than 90 years old. Do include this in your Madurai itinerary and it's worth it. 
Know More: Andhra's favourite Guntur Gongura Pachadi Recipe