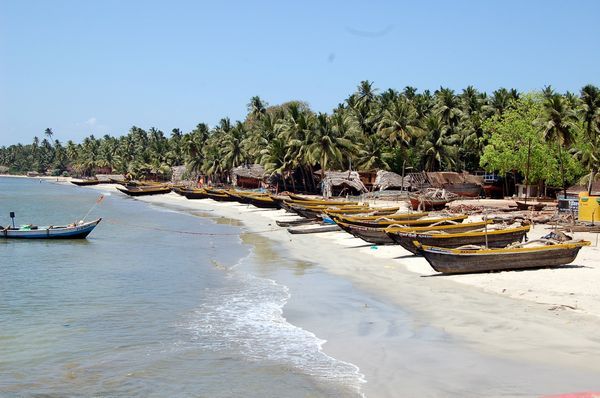 Maharashtra is one of the most iconic and top attractions that boasts several well-known hill stations and coastal towns with amazing sea beaches. One of the well-known towns in Maharashtra that attracts visitors is Malvan.
In Maharashtra's Sindhudurg district, the town of Malvan is historically and culturally significant. It is well known historically for housing Chatrapati Shivajiraje's Sindhudurg Fort. Culturally, it is famous for its mouth-watering Malvani seafood and desserts.
Malvan is renowned for having uncrowded, pleasant, and clean beaches. People can enjoy expansive views of the setting sun. There are also enjoyable water activities accessible. The area's primary industry, which typically experiences a hot and humid climate due to its proximity to the sea, is fishing. Malvan draws many tourists due to the low level of human habitation there.
Best activities to do in Malvan
The best things to do on that beach include scuba diving in the relatively clear water for which the place is famous. The historical significance of Malvan invites tourists throughout the year, which has made this place well known for its religious ethnicity and fun activities.
Check out the activities that get maximum attention here:
Karli backwater boating
Watersports in the Tsunami
Island Scuba Diving in Tarkali
Dolphin watching boat rides
Visiting Sindhudurg Fort
Parasailing in Tarkali
Fishing trips and picnics at Devbagh Beach
Best water activities in Malvan
Malvan comes with all your best leisurely experiences topped with adrenaline-inducing water sports that are hard to miss if you have an adventurous spirit. The island visits and the endless gossip by the bonfire are a bonus after scuba diving and parasailing activities. Water sports stand at the top, with incredible adrenaline-inducing power, among the best things to do in Malvan.
Scuba diving
Snorkeling
Dolphin watching cruises
Parasailing
Jet skiing
Banana boat ride
Speed boating
Explore More: Rani ki Vav, Gujarat – A Must Visit During Water Festival
Amazing sites to visit in Malvan
The Konkan region specializes in scenic oceanic vistas and fantastic backwater boat ride views to add to the destination. The best things to do in Malvan are the water sports, but the architectural finesse of the Sindhudurg fort and the magical boat ride in the Karli backwater are also worth mentioning. The exotic islands off the coast of Malvan offer exquisite Maharashtrian delicacies and a seaside panorama.
Sindhudurg Fort
Malvan's Rock Garden
Tsunami Island
Jai Ganesh Mandir
Rameshwar Temple
Must visit Beaches in Malvan
Malvan specifically received its fame in recent years because of its well-maintained beaches, which tourists visit whenever they can squeeze out some time. Ideal as Malvan's beaches are known for their water sports and scenic beauty, which, combined with some awesome memories are produced with a blend of Goan and Maharashtrian cuisine. The best things to do in Malvan could include lounging around the beaches, as that would make your holiday more pleasant.
Wairy Ubhatwadi Beach
Achara Beach
Tondavali Beach
Malvan Marine Sanctuary
Tarkali Beach
VengurlaMalvan Beach
Chiwala Beach
Here's the best itinerary when you visit Malvan
Malvan must be experienced for at least two days to mesmerize you with its awe-inspiring beauty. Choose a weekend because there aren't many tourists, even on weekends, due to the area's low human penetration.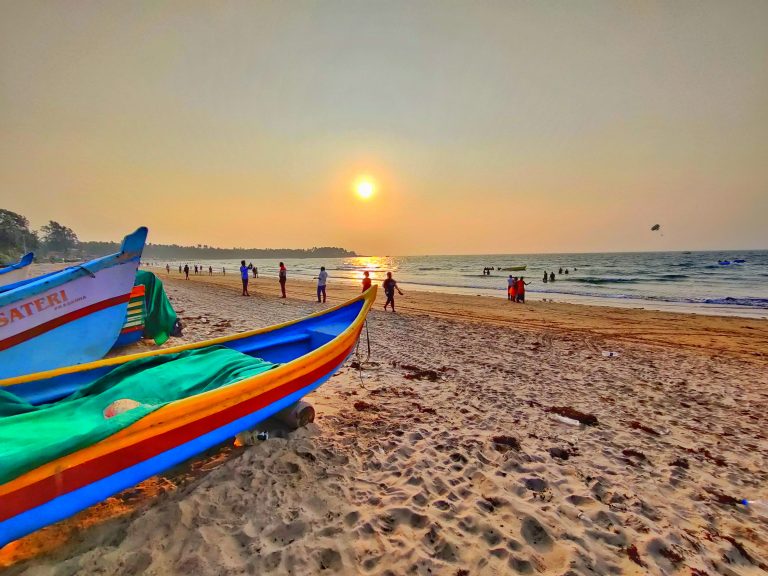 Visit the well-known Sindhudurg fort first thing in the morning and take advantage of the snorkeling and diving opportunities. Enjoy a delicious Malvani lunch before traveling to the Rameshwar Temple. Afterward, you can relax on a nearby beach of your choice. Have dinner at one of the beachside hotels before retiring for the evening there. The following day, visit a different beach and take in the refreshing sea breeze.
Food to try in Malvan
Due to its location near the shore in Maharashtra's Konkan area, It is well known for its seafood. Fish curry and steamed rice make for a filling supper, and fried fish is a dish you must try. The perfect way to cap off a lavish meal is with a glass of sol kadi, a kokum-based beverage with a hint of chill.
For those with a sweet craving, gram flour and jaggery-based Malvani Laddoos are a treat. In Malvani cuisine, rice, coconut, and fish are the main ingredients.
Where to Stay in Malvan?
You will find many budget-friendly hotels to stay in Malvan.
How to reach?
Take a flight to Goa Airport, then book a cab to Malvan
Take a flight to Mumbai Airport, then a bus to Malvan
The nearest railway station is in Kudal and Kankawali
By road, Malvan is at a distance of 505 kms from Mumbai and 140 kms from Ratnagiri.
Conclusion
Malvan which is also known as Konkan heartland is a seaside town with Goa vibes. So, what are you waiting for? Pick up your bags and challenge yourself to adapt to and explore new surroundings, engage with different people, embrace adventures as they come, and share new and meaningful experiences with friends and loved ones.
Explore More: A Day Trip to Rajsamand Lake near Udaipur in Rajasthan