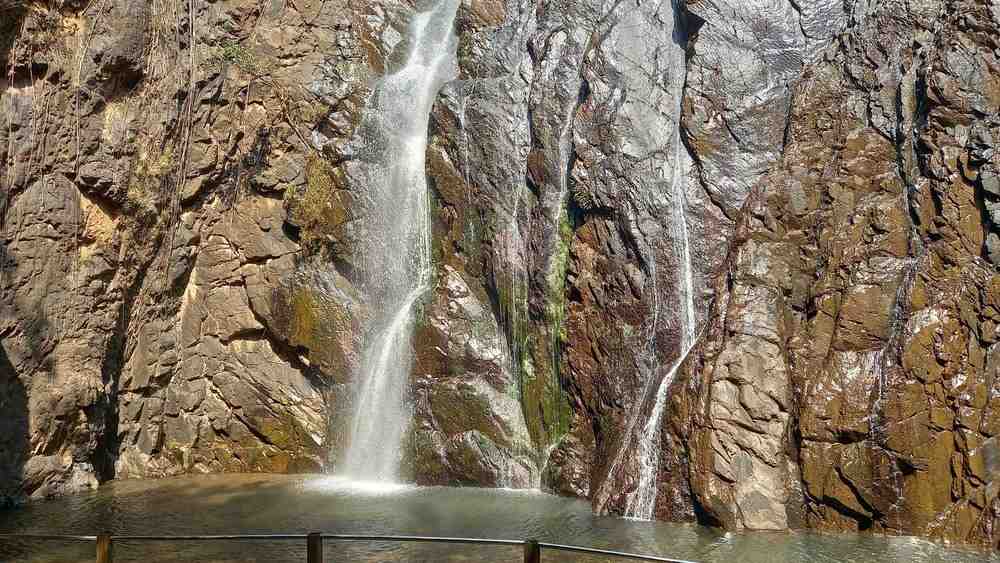 Pradhanpat waterfall is the first hydroelectric unit of Deogarh, Odisha. The waterfall offers a realistic view to bare eyes. It is at 100 feet height, and also surrounded by hills which keeps water falling sound at high pitch. There is a small temple of Maa Pradhani Budhi at the entrance which signifies the strong religious and cultural heritage of Pradhanpat.
People of Odisha love spending their summer weekends at Pradhanpat and very lately visitors from all over the country flock this beautiful natural gateway. The transparent water and clean atmosphere soothe people's burnout at work, every time they have a trip to Pradhanpat.
The Devotional touch to the natural space is also one of the factors why people love visiting Pradhanpat waterfall. The waterfall is famous for its cool ambience, dense forest and open picnic spaces. People also visit this place to make videos as it is one of the best selfie points in Odisha. You can see Pradhanpat waterfall images in case you don't believe how picturesque the place is.
History
The locals say there are 7 pools on the top of the hills and they are the origin of the waterfall. The entire district of Deogarh is dependent on Pradhanpat for drinking water.
How to reach
It is just 1.5 kms from Deogarh town and one can reach Pradhanpat from nearby districts such as Sambalpur, Jharsuguda, Rourkela-Sundargarh.
Via Air: You have to take a flight to Jharsuguda Vir Surendra Sai airport and take a train or bus to reach Deogarh. From the bus or railway station take an auto rickshaw to reach Pradhanpat waterfall.
Via train: There are trains to Deoghar railway station from Bhubaneswar or Sambalpur. From railway station, take an auto rickshaw or bike to reach the spot.
Via Road: Buses are available to Deogarh bus stand from Bhubaneswar, Sambalpur, Jharsuguda and from any of the nearby districts. Right from there, hire an autorickshaw to reach Pradhanpat waterfall.
You can also choose to visit this waterfall on your own car. There are direct roads to the destination.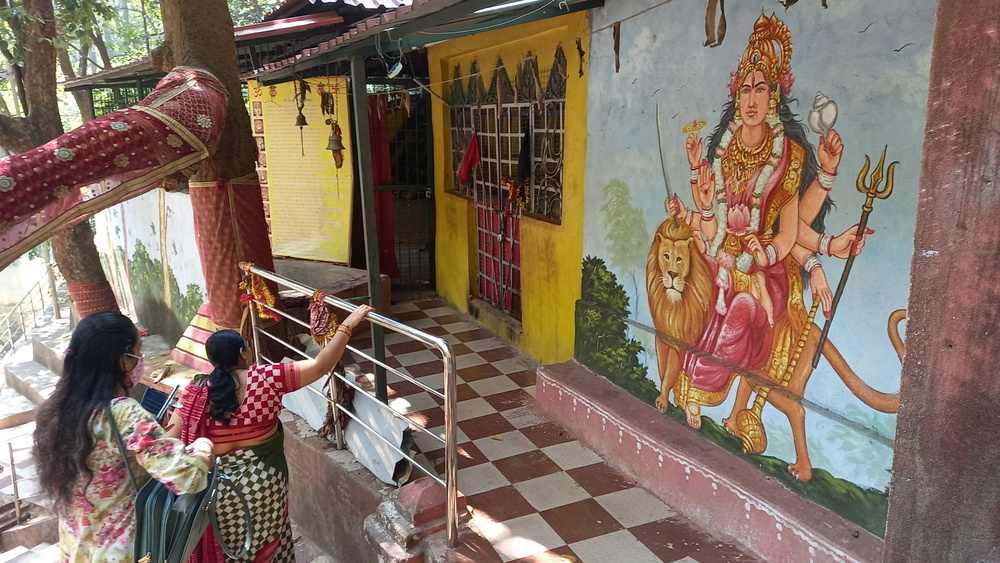 Food and Accommodation
Varieties of Odia food available on streets and restaurants, dhabas to give you a taste of Deogarh. You can try mixed chat and dahibara around Pradhanpat.
Apart from a forest guest house, there are hotels around to stay. The charges are also affordable ranging from approximately Rs 1100- Rs 1200 a day.
Explore More: Sambalpur: The Heart of Western Odisha
Places to Visit
Nearby places to visit are children park, temples, Gohira Dam. The historical places near Pradhanpat waterfall are Basant Nivas, Lalit Basant. There are many temples viz; Gokaneswar Temple, Radha Krishna Mandir, Maa Tarini temple, Jhadeswar Temple and Brihangeswar Temple.
One can also visit Ushakothi Wildlife Sanctuary, Khandadhar Waterfall. This is go-to place for poets and writers as the beauty of this destination will provide them with necessary content. The naughty monkeys and chirping birds all are waiting for you to mesmerize the scenic beauty.
The poet's annual function is organized every year at Pradhanpat for five days. If you are a literature lover, visit this place during this time as there will be poets from all over the state. A craft exhibition will also be organised here which has many handmade items to purchase.
Do's and don'ts at Pradhanpat:
Be aware of the monkeys, they snatch the essentials. Keep your food and pooja items safely.
Visitors are not allowed to take bath at the waterfall because the water is used for drinking in the entire district of Deogarh.
Don't trek if you are not good at it, prefer stairs instead.
Take proper rest when you feel tired to reach the waterfall. There are lots of cemented resting places on the path.
The public toilets here are very clean and visitors can use the restrooms available right there.
Things to Remember
With the beautiful backdrop, you can make reel videos and take as many selfies as you can. However, one has to be extra careful while indulging in this leisure activities. Visiting time starts from dawn and ends at 6 pm. There have been evidences of unsocial activities in the area that's why evening hours are closed for visiting. There are also stairs to reach the waterfall. If you are good at trekking then grab your shoes and start the nature tour. You can carry your food to the place if you are reluctant to eat outside. Also, as it's a picnic spot you can cook there and enjoy Pradhanpat Deogarh journey.
Conclusion
Pradhanpat waterfall is a perfect destination for a traveler wishing to delve into nature. This place has been attracting visitors from all over the country nowadays. Pradhanpat can be visited at any time of the year. So, what are you waiting for, pack your bag for your next tour to Pradhanpat.
India is blessed with many attractive destinations and it is not that difficult to choose one for your next vacation. However, instead of picking the routine destinations, this time take your loved ones to any unexplored location and enjoy each moment. TheTravelB.Com is your best guide to select underrated destinations across India. Reach us @ https://thetravelb.com/contact-us/ or send an email to contactthetravelb@gmail.com to share your experiences or for any suggestions.
Explore More: Visit Majuli in Assam: The World's Largest River Island