The picture-perfect destination of Bhubaneswar is nothing but Nandankanan Zoological Park. A natural habitat to many species of mammals, this second largest zoo in India is a go-to place for many locals and tourists in Odisha. The term Nandankanan means 'Garden of pleasure', although it has zoo and botanical garden. There are white tiger and lion safari, boating, and ropeway for you to explore the area smoothly.
Nandankanan Zoological Park is the first zoo in India to join the World Association of Zoos and Aquariums in the year 2009. It has a zoo, botanical garden and sanctuary, all sprawling to 437 hectares. The rarest animals to see at Nandankanan are the Eastern Rosella, Patas Monkey, the Orangutan, the Burmese Python, Open billed Stork etc.
History
Nandankanan Zoological Park was established in the year 1960. The background story is very interesting. A white tigress was passing by Chandaka Forest and she met another white tiger and settled down in a cage. It was the first time a wild animal chose to stay in an enclosure.
Then forest officials gave a proposal to establish a zoo in the area. The breeding of white tigers from colorful male and female tigers was also one of the reasons why Nandankanan Zoological Park is called host of white tigers.
Nandankanan is the first zoo in India to successfully breed pangolins.
How to reach
Nandankanan Zoological Park is 20 kms away from Bhubaneswar main town.
Via Road: There are public buses available to Nandankanan. You can also reach BBSR via bus or your own car.
Via Train: Take a train to Bhubaneswar Main station, Master Canteen. Then take a cab, or a bus to reach this natural space.
Via Air: Take a flight to Biju Patnaik International Airport and then take a cab to your destination. The distance from Airport to Nandankanan is 17.6 kms
Activities
There is also an ecofriendly toy train to watch the wildlife from close. Safari to see the lions, white tigers, bear and deer, boating on the water of Kanjia lake. Peddle boat ride and motor boat ride both are available. The locals and those having less experience of boat riding may find it very interesting.
Major attractions of the zoo are reptile center, local forest trees, amphibian enclosure, butterfly house and botanical garden.
The timing to visit the Zoo is between 7.30 am to 5.30 pm (April-September) and 8 am to 5 pm (October-March). The sanctuary is closed on Monday.
The entry fee is very nominal at Rs 20. Children below 12-years-old can enter for free.
One has to Rs 500 for a high-end video camera. TV serials, documentaries, and films are also shot inside the park.
Nandankanan houses the rare Gharial crocodile.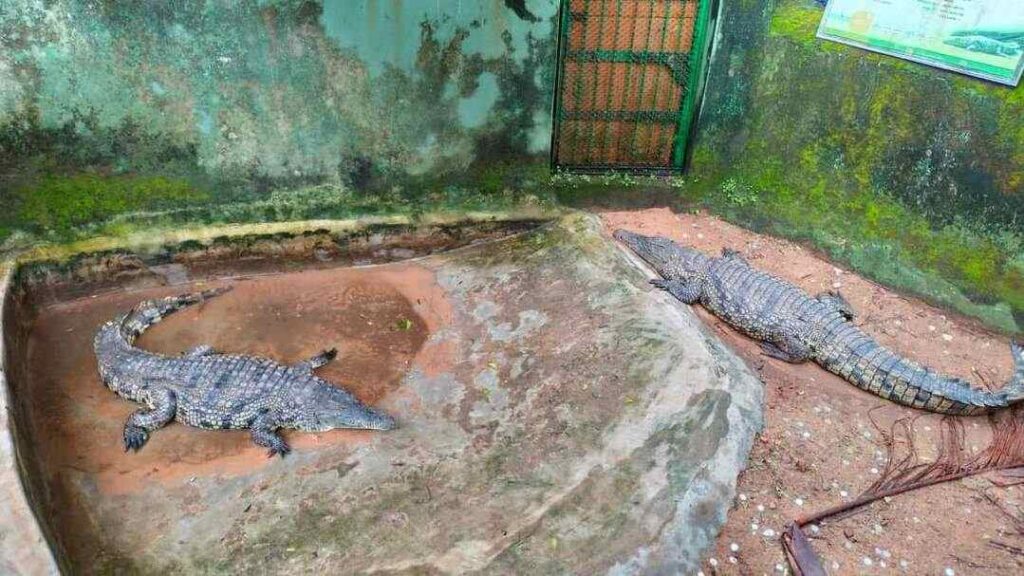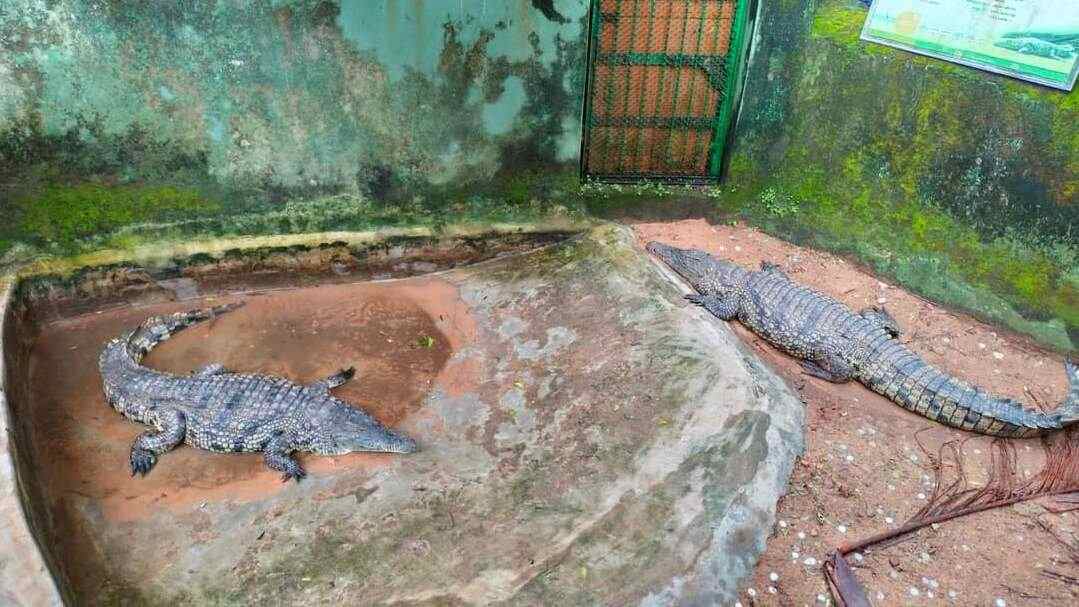 Local Cuisines
There is no special food of Bhubaneswar. All Odia cuisines are available in local restaurants and street food joints. The food you must try are Biryani, Dahibara, Dahi Pakhal, Arsa Pitha, Manda Pitha, Potal Kasa, Badi Tarkari, Saag and Pakhala Bhat
Accommodation
There are many hotels on every road of Bhubaneswar. They can be booked through official websites or also offline. The price range is between INR 1000-5000. Make sure to book a hotel near Nandankanan, to start the journey early in the morning.
Explore More: Visit Majuli in Assam: The World's Largest River Island
Nearby Places to Visit
Lingaraj Temple
Udayagiri and Khandagiri Caves
ISKCON Temple
State Tribal Museum
While you are at Bhubaneswar, don't miss some more beautiful places like Dhauli Stupa, Ekamra Kanan Botanical Garden, Rajarani Temple, Chausathi Jogini, Ram Mandir and Mukteswar Temple.
Important Points to Remember
Avoid carrying plastic and dont litter the park
Do not feed or tease animals inside the enclosure
Be cautious of insects and monkeys in the zoo
Wear proper footwear as you will be walking in jungle, also do not wear bright coloured dresses as the animals might get irritated
Conclusion
This is the only zoological park built inside a forest. The enclosures for animals are very spacious making it a perfect habitat for the wild life. The adjoining botanical garden on the other side of Kanijia lake has many rare species of plants and trees complementing the zoo. If you are an animal lover and travelling with your kids, add Nandankanan Zoological Park to your must-visit places in Odisha.
India is blessed with many attractive destinations and it is not that difficult to choose one for your next vacation. However, instead of picking the routine destinations, this time take your loved ones to any unexplored location and enjoy each moment. TheTravelB.Com is your best guide to select underrated destinations across India. Reach us @ https://thetravelb.com/contact-us/ or send an email to contactthetravelb@gmail.com to share your experiences or for any suggestions.
Explore More: Pradhanpat Waterfall – A Perfect Picnic Destination in Odisha