A traveler keeps interest in nature, history, architectural style and also science. The best part of exploring a Fort is, it gives you sight of architectural brilliance, historical importance and about the kings who founded and who preserved it.
There are many forts you are familiar with, but Gingee Fort is perhaps a new getaway for travelers.
Gingee Fort in Villupuram is a tourist spot you must not miss while you are there in TamilNadu. The hillocks, temples, monkeys, archeology, ponds and also structure of buildings will add to your memory there at Gingee.
The fort is also known as Senji, Chenji, Chenchi, Jinji and Senchi fort. There are three forts in Gingee namely Rajagiri in the North, Krishnagiri in the West and Chandrayandurg in the southeast. These three forts form a triangular shape. According to historians, invaders entered the Gingee fort but the the Army at that time attacked them from three sides. The giant granite rock walls depict the purpose of Gingee Fort. The pond water stays green the whole year. The pond's name is Anaikulam.
History
Ananta Kon of Konar dynasty built this fort in 1190 AD and it was later fortified by Krishna Konar. The Maratha King Shivaji ranked Gingee as most impregnable fortress in India. Britishers named it as Troy of the East. The fort was built to protect the kingdom of Senji from invaders. The Gingee Fort has been evident in most dynasties of medieval south India.
The mingling of religion in the king's family happened in Mughal Dynasties. The King was Muslim and the queen was Hindu. It's a symbol of how secular kings existed in the past. There are many Urdu Speaking Muslims in Senji town.
How to Reach
There are many beautiful places to visit in Tamil Nadu and Pondicherry. Planning a visit to this fort from Chennai or Pondicherry will be one of the best choices.
By Air: The nearest Airport is Chennai airport which is at a distance of 160 kms from Gingee Fort. After reaching Chennai take a public transport bus to Villupuram main bus stand followed by an auto rickshaw or cab to the fort.
Do the same if you are coming from Pondicherry. The fort is at a distance of around 70 kms from Pondicherry.
By Rail: The nearest railway station is Tindivanam. From railway station take an auto to the destination. The auto rickshaws are very cheap if you have a bargaining skill or a local friend is with you.
By Road: From any part of the Tamil Nadu, one has to take a bus to Villupuram. After reaching Villupuram district, take an auto rickshaw to Gingee Fort. Do bargain with them, they will charge less.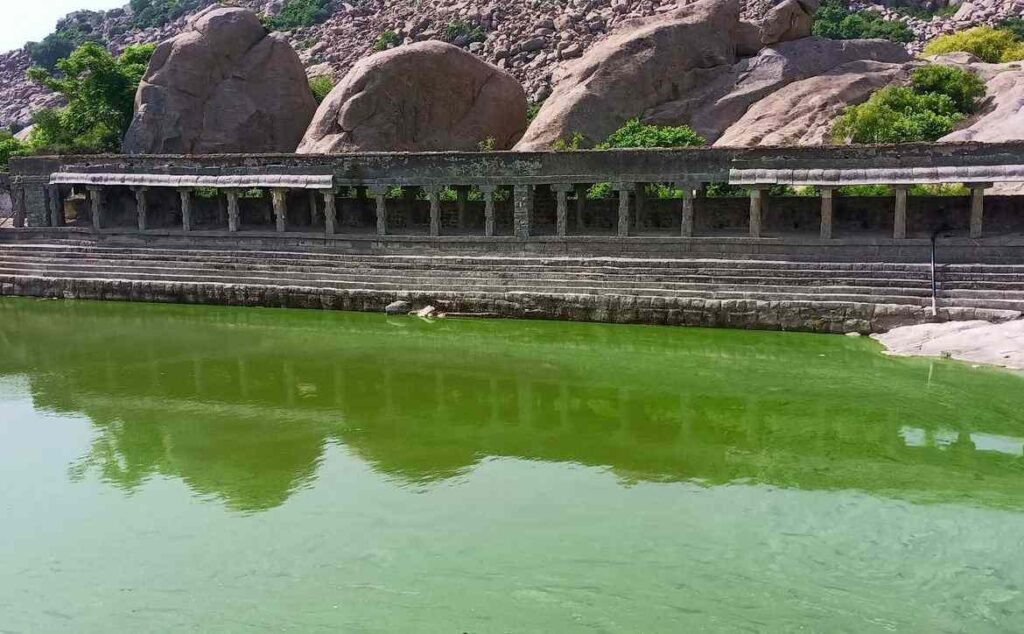 Accommodation:
A place to stay and keep the luggage safely is the first priority of a traveler. One has to see the distance from the destination and also it should be pocket friendly. The suggestion would be to stay at Pondicherry, just 70 kms from Gingee.
You can also stay in Chennai, 160 kms from Gingee. There are various hotels available here according to our requirement. The price range of hotels vary from Rs 1500 to Rs 8000 per night in both Chennai and Pondicherry.
Explore More: Mallela Theertham Waterfall – Perfect Weekend Getaway from Hyderabad
Nearest Places to Visit:
There are three hillocks and exploring all will be a combination of walk and trekking. If you are still energetic then you can visit Mailam which is famous for Murugan temple and Mandagapattu.
If you are staying in Pondicherry, you will have various options from good number of beaches to temples. Travelers can also visit Matrimandir, Aurovile, White Town and Aurobindo Ashram in Pondy.
Local Cuisines
The local food you must try are Tamarind Rice, Mutton Roll, Soybean Dosa, Multani Paneer Tikka, Medu Vada, Mushroom Bonda. The taste of these local cuisines will give an awesome vibe to your tour.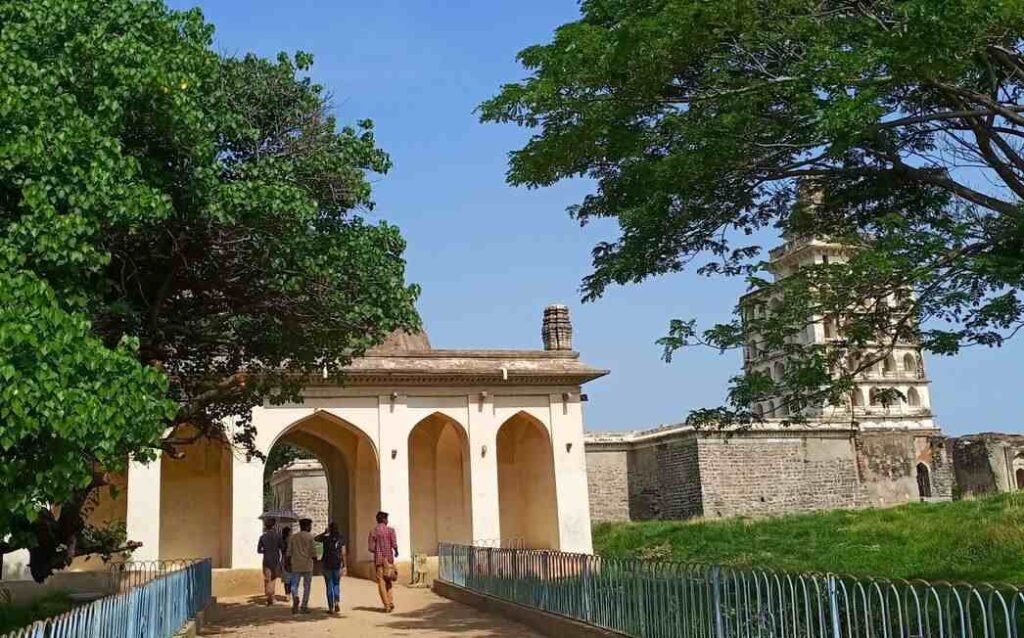 Timing and Ticket:
Gingee fort opens at 9 am and closes at 3 pm every day. Visit during weekdays so that there will be less people. The ticket price is Rs. 25 for Indians and Rs. 300 for travelers.
Points to Remember:
The journey is going to be tiresome, so take an umbrella, water bottle and also Glucose water.
Don't forget to apply sunscreen as it's an open space and sunlight directly falls on the skin.
Wear full clothes to avoid insect bites and avoid sun tan.
Visit during winter to sweat less also the sun won't bother you lot.
Take rest for ten minutes while walking and trekking, there are many zones you can sit and enjoy the sight of the fort.
Take some snacks with you as there is no food stalls inside forts. So have your own food to recharge yourself.
Eat at a good hygienic restaurant in town to avoid sickness.
It's worth making video there, as the scene of the kingdom must be recorded and saved.
Beware of monkeys and save your bags. There have been instances when they snatch bags of tourist, unzip it and look for biscuits.
We suggest that children and senior citizens should not try climbing the rocks unless they are experts.
Conclusion
Gingee Fort is the Prominent tourist spot in Villupuram district of Tamil Nadu. The fort is now under the Archeological Survey of India. During your trip to Tamil Nadu or Pondicherry, list Gingee fort in your itinerary if you are a history buff. You will find the sight from the hilltop so mesmerizing.
Besides having a unique and marvelous landscape, Gingee fort is unknown to many Indians from the North. The palace, pavilion, granaries, prisons, stables and temples inside the enormous premise of Gingee Fort will never disappoint you as a tourist.
India is blessed with many attractive destinations and it is not that difficult to choose one for your next vacation. However, instead of picking the routine destinations, this time take your loved ones to any unexplored location and enjoy each moment. TheTravelB.Com is your best guide to select underrated destinations across India. Reach us @ https://thetravelb.com/contact-us/ or send an email to contactthetravelb@gmail.com to share your experiences or for any suggestions.
Explore More: Exciting Journey to the Green Paradise of Kerala, Wayanad