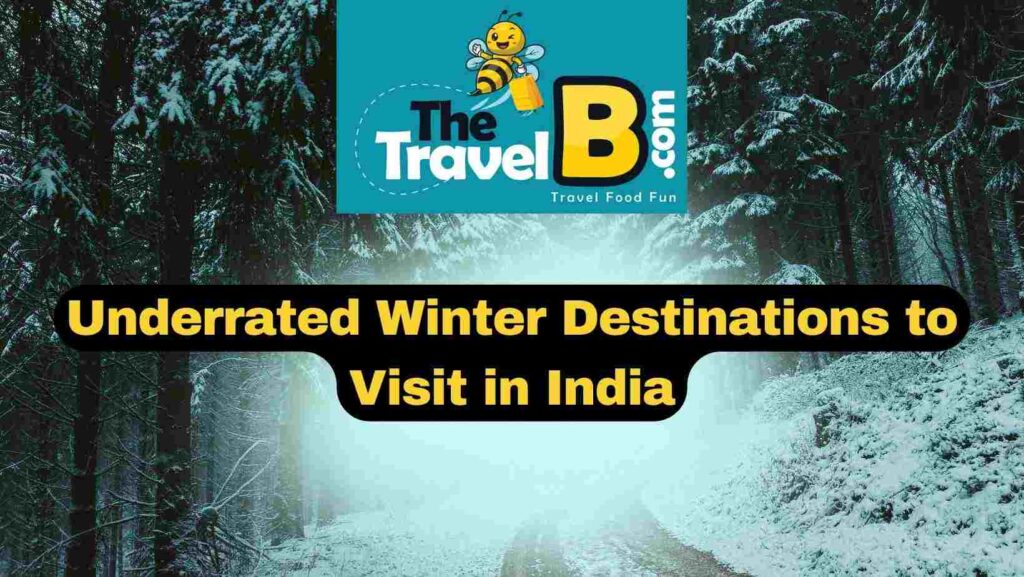 India is a country with many different climates, making it a great place to visit year-round. It is also a country with a variety of landscapes, from the snow-capped mountains of the north to the tropical beaches of the south. India is a great place to visit all year round, but winter is especially beautiful.
Winter in India is one of the best seasons to experience the country. The cool weather is perfect for exploring all these places, from the stunning valleys to the gorgeous temples. Of course, no trip to India would be complete without experiencing the delicious food. So, bundle up and head to the best winter places in India you won't forget.
Five great yet underrated winter places in India
If you're looking for a winter wonderland that's off the beaten path, head to Jibhi, Himachal Pradesh. The small town in India is a hidden gem, with waterfalls and cosy cafes. While it may not be as well-known as some of the country's other winter destinations, Jibhi is an underrated place that is perfect for a winter getaway. It is due to its scenic beauty and unspoiled environment. The village is surrounded by forests and hills, and there are several trekking trails in the area.
The place is also known for its villages, with beautiful guest houses to accommodate your stay. Additionally, Jibhi is a wonderland for adventure-seeking people. You can enjoy trekking, camping, and walking amidst the valley. Also, it is a great place for solo travellers. You can also relax and meditate amidst the natural serenity.
Places to Visit: Kullu, Jalori Park, Serloskar Lake, Chehni Kothi, the Great Himalayan Park.
Stay Duration: 3-4 days
Tawang, Arunachal Pradesh
If you're looking for a breathtaking winter destination in India, look no further than Tawang. Situated in Arunachal Pradesh, Tawang is home to the stunning Tawang Monastery – the largest Buddhist monastery in the country. Tawang is a truly magical place to visit in winter, surrounded by majestic Himalayas and deep valleys. In addition to its natural beauty, Tawang is also home to several historical and cultural attractions.
It is also one of the best places to visit in winter in India to enjoy delicious food and drinks. The town offers splendid shopping opportunities at the Nehru Market, the New Market, and the Old Market. You can also be part of the famous Losar festival celebrated here during winter.
Places to Visit: Nuranang Falls, Gorichen Park, Shonga Tser Lake, Sela Pass
Stay Duration: 3-4 days
If you love skiing or snowboarding, then you will want to check out Auli in Uttarakhand. This Indian destination though underrated is best for its mountains which make for the perfect slopes. Even if you're not a fan of cold weather activities, the views from these mountain tops are simply stunning. It provides the most amazing panoramic views of Indian highest peaks. So, whether you're looking to hit the slopes or take in some breathtaking views, Auli is one of the favourite destinations to visit in winter in India.
Further, the place is surrounded by oak, coniferous forests, and the Nar Parvat and Nanda Devi mountains. The ski resort is also a great place to visit. There are many activities to do in Auli, such as skiing, snowboarding, and hiking. There are also different snow adventure events organised here, with skiing lessons. Once in Auli, you can also visit popular trekking locations like Pangerchulla Summit, Tapovan, or Gorson Bugyal.
Places to Visit: Valley of Flowers National Park, Badrinath Temple, Hemkundh Sahib Gurudwara.
Stay Duration: 4-5 days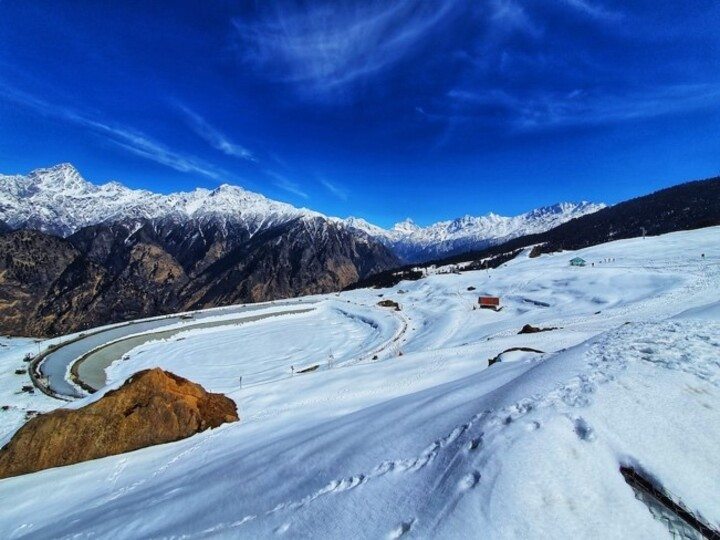 Mawlynnong and Dawki, Meghalaya
If you are looking for a great place to visit during winter, you should consider Mawlynnong. Named as 'Asia's Cleanest village' by Discover India magazine, this charming village is located in the east Khasi Hills of Meghalaya, and is notable for its cleanliness and the absence of litter. The villagers have placed a ban on the use of plastic bags to maintain the natural beauty and avoid any mess.
While in Meghalaya, the next winter stop is certainly Dawki. Known for its clear waters, the water here is so clear that you can see the bottom, and the views are breathtaking. Surrounded by ravishing mountain views and scenic beauty, one can enjoy the most memorable boat rides, diving, and swimming activities.
Places to Visit: Living Roots Bridge, Cherapunjee, Mawsymgram
Stay Duration: 3 – 4 days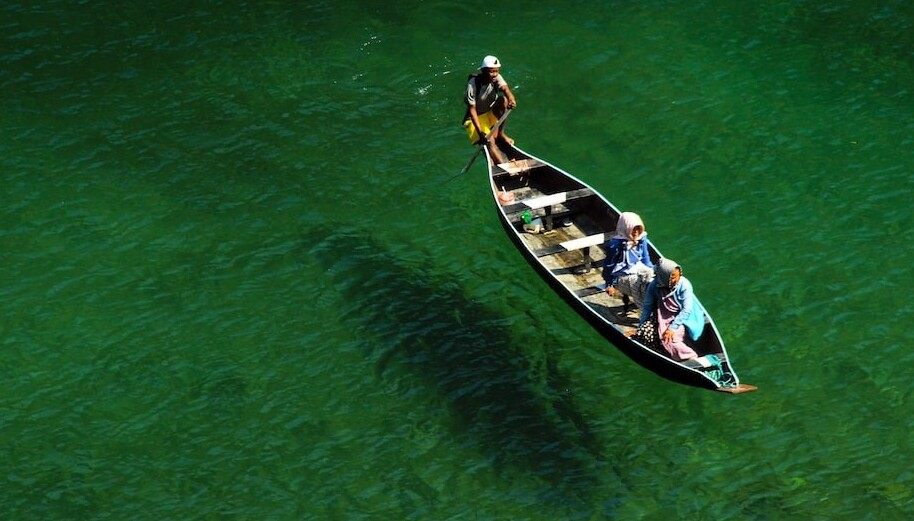 Zanskar Valley is one of the best places for winter vacation in India. It is a secluded valley in the Himalayan mountains and is home to many Buddhist monasteries. Some of the popular monasteries to visit here are the Phuktal Monastery, Lingshed Monastery, Sani Monastery, and more.
It is also a popular destination for trekkers. Trek-lovers can enjoy trekking on the challenging terrain of Padum-Darcha Trek, Lugnak Trail Trek, and Zanskar-Sham valley. The Zanskar river is best known for its rafting experience. You can also enjoy the breathtaking motorbiking activity in the region. If you still have time you can enjoy the stunning scenery at Pensi La Pass separating the valley from Suru Valley. The glaciers on both sides of Pensi la Pass are amusing and worth visiting in winter.
Places to Visit: Sani Gompa, Zangla village, Panikhar
Stay Duration: 4-5 days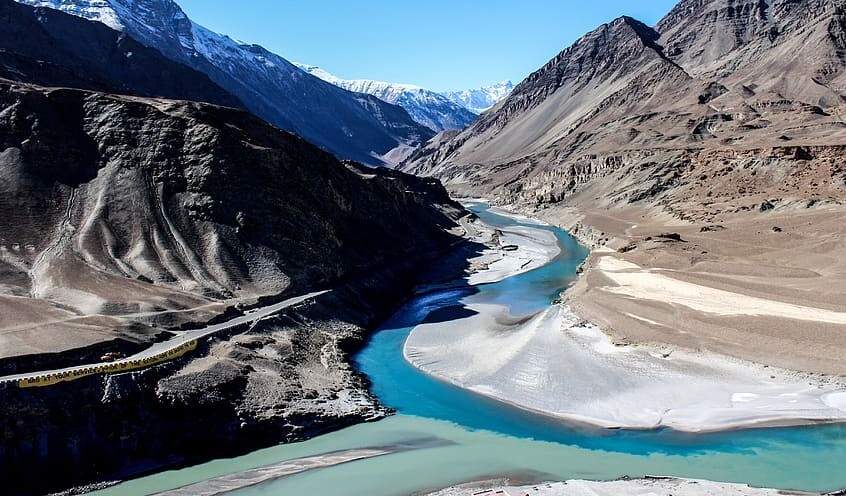 Thus, if you are looking for an exciting winter trip in India, be sure to consider one of these five underrated destinations. From the stunning valley of Leh to the valleys of Himachal Pradesh, there is much to explore and enjoy in each of these unique locations. So, start planning your trip today and get ready for an unforgettable experience!
India is blessed with many attractive destinations and it is not that difficult to choose one for your next vacation. However, instead of picking the routine destinations, this time take your loved ones to any unexplored location and enjoy each moment. TheTravelB.Com is your best guide to select underrated destinations across India. Reach us @ https://thetravelb.com/contact-us/ or send an email to contactthetravelb@gmail.com to share your experiences or for any suggestions.
Explore More: How Does a Day in Ludhiana Look Like