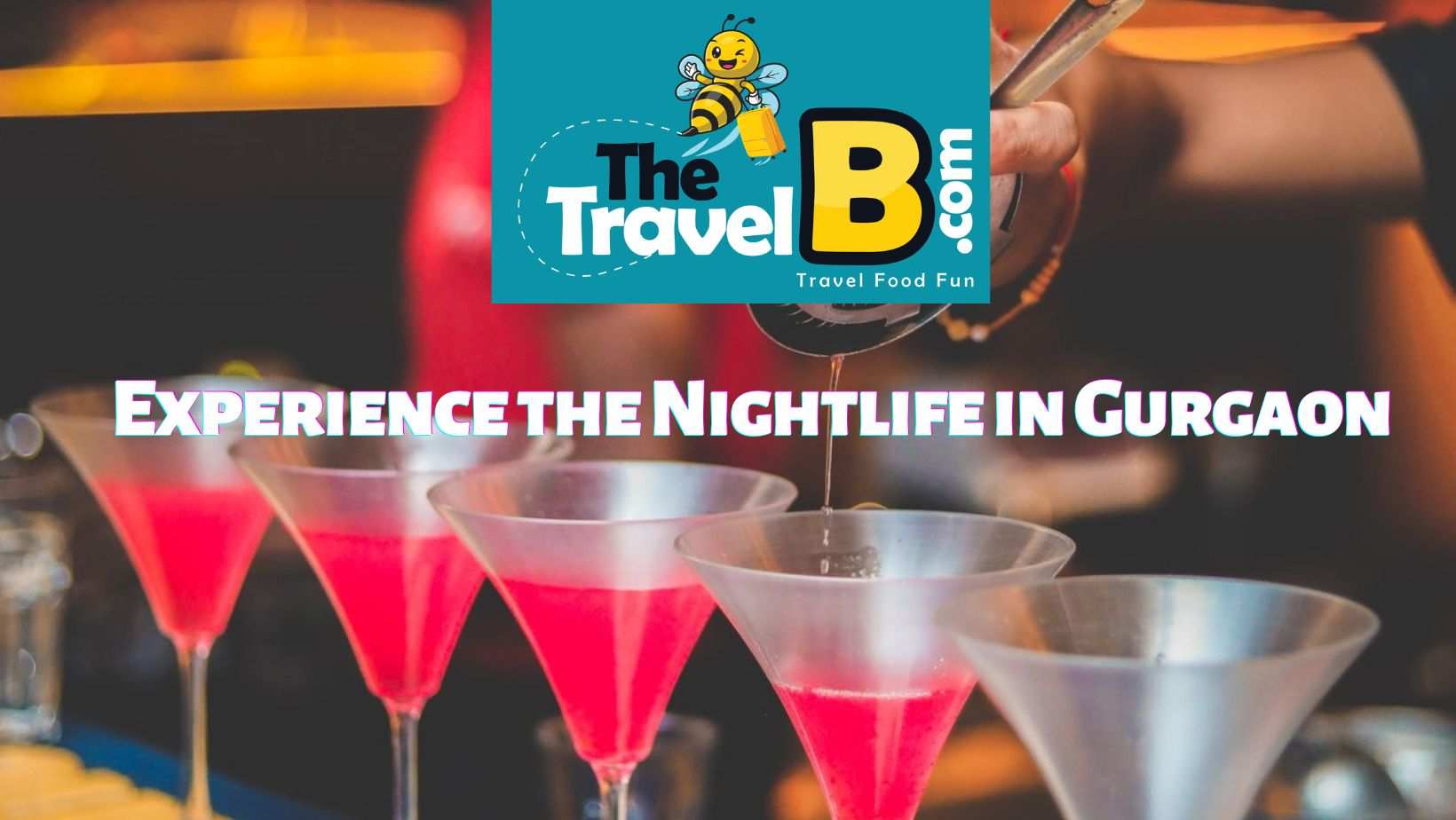 The nightlife of Gurgaon is exciting and varied, with something to suit everyone's taste. From high-end nightclubs to more relaxed bars and pubs, there is something for everyone to enjoy. The city comes alive at night, and there are plenty of options for those looking to have a good time. Whether you're looking to dance the night away or chill with a drink in hand Sector 29 in Gurgaon has you covered.
Sector 29 Gurgaon is a hub for nightlife in Gurgaon. You can hop around the place with various clubs, bars, and restaurants and enjoy unlimited music, dance, food, and drinks. As you enter the area, you will always find crowds dressed in their favourite party attire. The sector is jammed with cars and lights flashing on the streets, setting the party vibes. While there are unlimited options for pubs and clubs, we have a few sorted here for you:
5 clubs to visit in Sector 29, Gurgaon
Factory by Sutra
A famous and active brewery in Sector 29, Factory by Sutra offers refreshing fresh beer and food for the night. As you step in, the dark ambience with good music already sets your mood. The dance floor is filled with people, but you cannot resist finding your spot around the corner to dance to old and new Hollywood and Bollywood music played by the DJ. Fresh beer is a definite choice here. Also, the bar serves other alcohol drinks.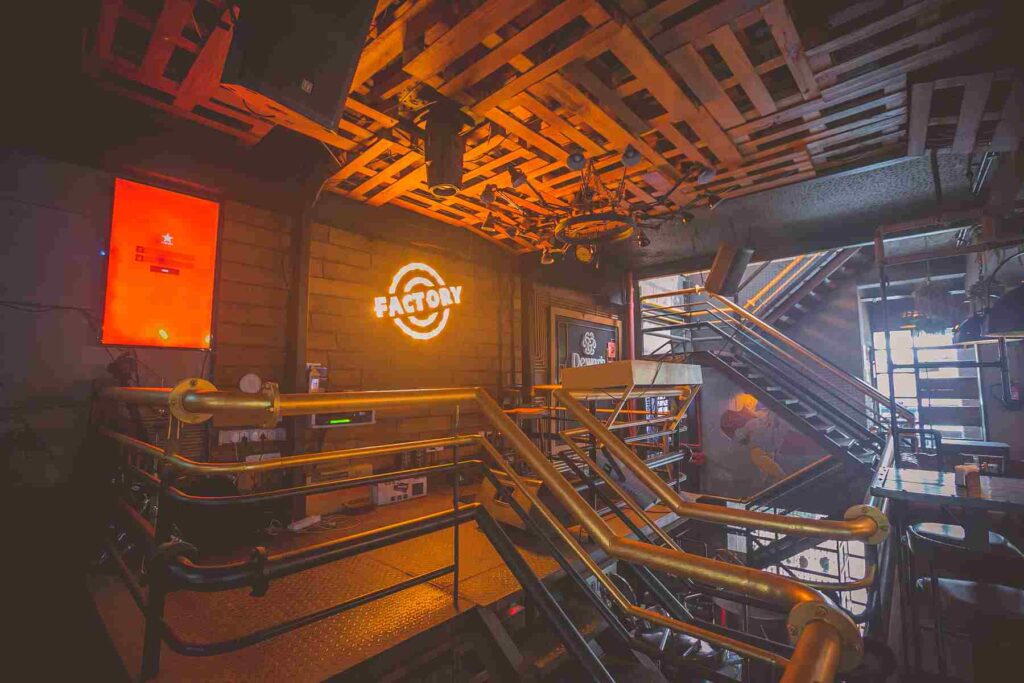 In terms of food, it serves both Vegetarian and Non-Vegetarian cuisines. You relish appetizers like nachos, chilli mushrooms, chilly chicken, or golden chilli corn. They also serve Indian, Chinese, and Italian main course dishes throughout the night. The sitting area outside is suitable for large groups of friends celebrating birthdays or just looking for some fun time to gossip.
Adda by Striker
If you're looking for an entertaining pub in Sector 29 Gurgaon, look no further than Adda by Striker. Operational for more than eight years, this pub has everything you need for a great night out. A great selection of drinks and a lively atmosphere makes it one of the perfect places to let loose and have a good time. The staff is friendly, and the drinks are flowing, with mouth-watering Mexican, Indian, and Chinese cuisine, making it an ideal pub. Whether you're looking to dance the night away or unwind with a few drinks, it is the perfect spot for you with your friends or partner.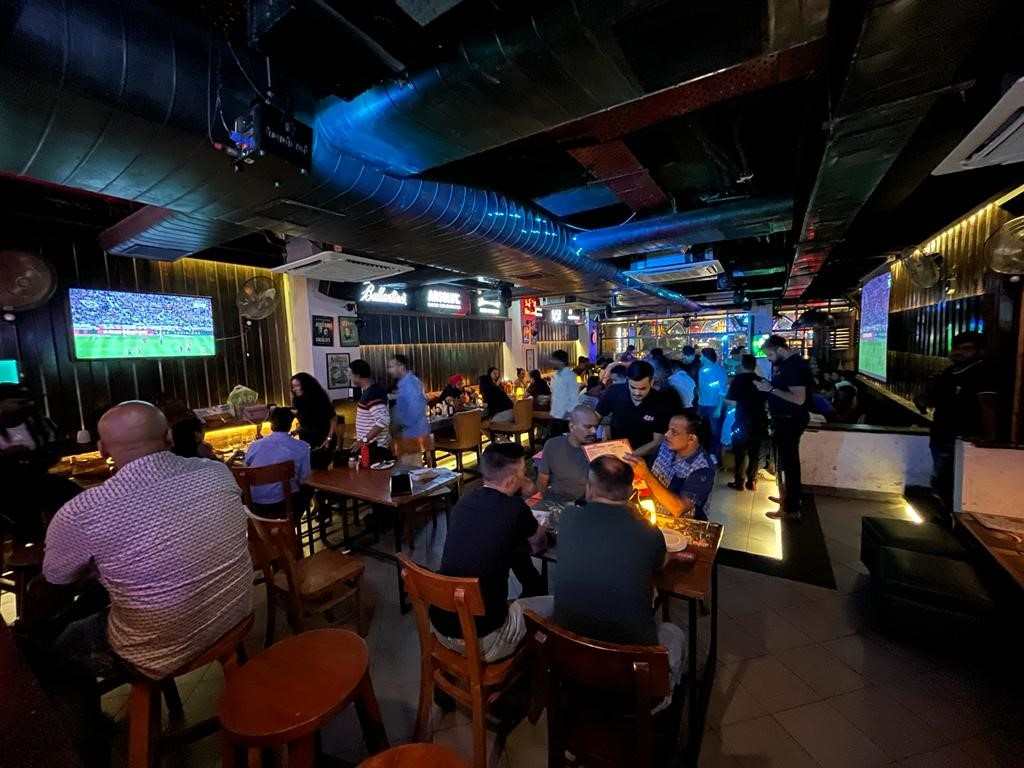 Downtown
Established in 2011, the Downtown brewery is known for serving both family and party animals. As you walk in you can choose to sit downstairs and enjoy your drinks and meal. For those who would dance, walk a few stairs and you will find the dance floor. You can choose your favourite drinks and dishes from the endless menu offered in-house.
The brewery offers a variety of beer styles and is a popular spot for beer lovers. In addition to the great beer and food, the brewery also has remarkable lights. The contrasting orange and red lights spread across the ceiling and walls making it perfect for the night. A thrilling place to unwind after a long day at work, the Downtown brewery is a must-visit for all night-out lovers!
Explore More: 5 Best National Parks In Madhya Pradesh
The Hook Brewbay
The Hook provides a casual and relaxed atmosphere. The brewbay is a fantastic place to de-stress and enjoy beer, cocktails, drinks, and a full menu of food items. It also has an outdoor seating area, making it the perfect place to enjoy a meal or a beer with friends. The outdoor area offers a birds-eye view of the entire sector- the different clubs, lights panning left and right, and people walking on the streets. The DJ here plays only Bollywood and Punjabi music, making it a must-visit for individuals who love to dance to such numbers. Hence, if you have been planning a long night out the Hook can be your next stop.
DutyFree
If you have been pub hopping in Sector 29, Dutyfree must be your next stop. The music, comfortable seating area and dim lights can add to your delightful night plan. The pub also has a balcony under the open sky to drink and enjoy the night view. It offers pitchers, mocktails, cocktails, and an unlimited drink menu.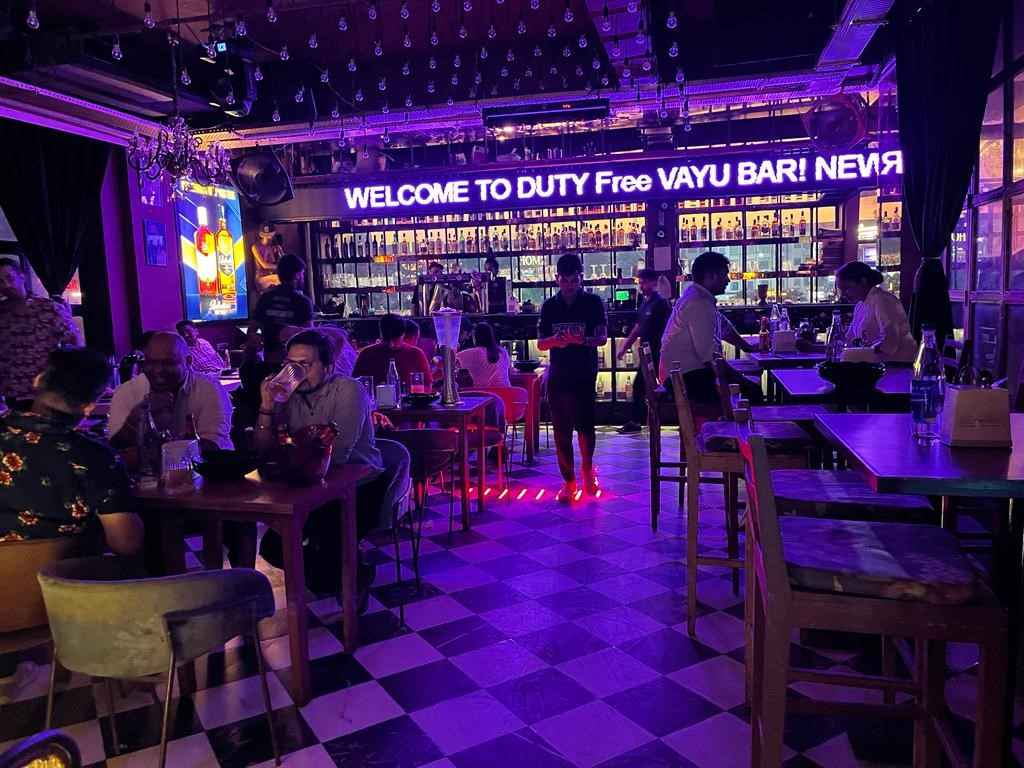 Along with this, it also serves delicious Mexican, Italian, and Chinese food platters that are hard to resist. The hot and spicy Chicken, The Mushroom white sauce Pasta, or the Honey Chilli Potato can be some of the best starters here to have with a chilled glass of beer. The large LED screens on one end of the pub add to the overall visual appeal of the club.
Hence, 29 Gurgaon is a great way to spend an evening. They offer a variety of activities from dancing to karaoke to simply hangout places. If you're looking for a place to have fun and relax or to meet new people, plan your next fun night in these clubs at sector 29 Gurgaon.
India is blessed with many attractive destinations and it is not that difficult to choose one for your next vacation. However, instead of picking the routine destinations, this time take your loved ones to any unexplored location and enjoy each moment. TheTravelB.Com is your best guide to select underrated destinations across India. Reach us @ https://thetravelb.com/contact-us/ or send an email to contactthetravelb@gmail.com to share your experiences or for any suggestions.
Explore More: Best Parks to Visit in the City of Nawabs, Lucknow