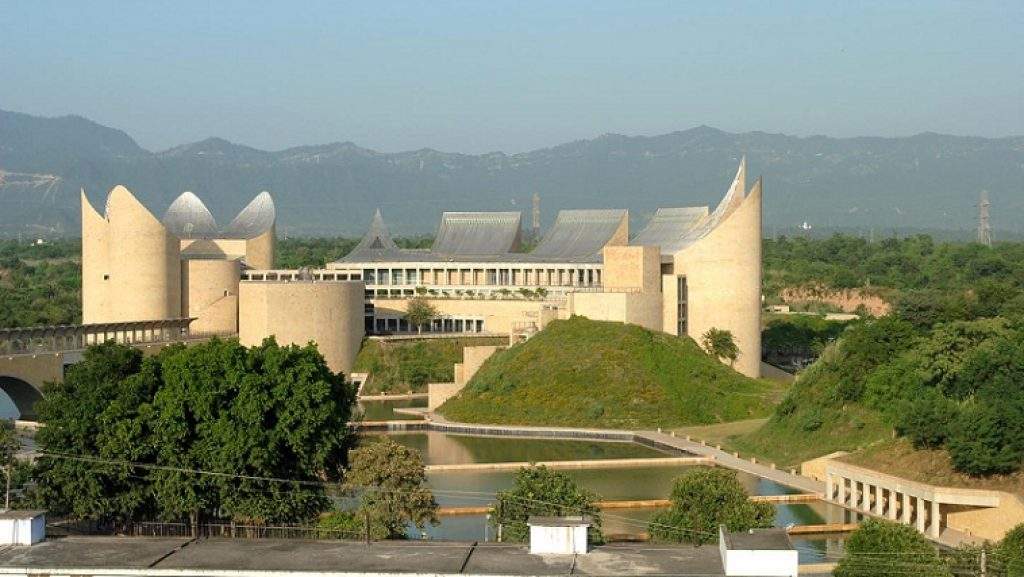 India is filled with cultural diversity and the contributors. To be very specific, every single thing in India is provided by these cultural diversities, no matter if we are talking about the food we eat, the roads, the houses, the museums and many more such things.
But the worst part is, not everyone is aware of these cultural diversities.
Here with this post, we are going to talk about one such culture which has been considered as one of the top cultures in India, and the contributors of this culture have made huge additions to the country.
The culture we are going to talk about is Sikhism.
Not just that, we will be discussing a place in Anandpur Sahib, known by the name Virasat-E-Khalsa.
History of Virasat-e-Khalsa
The Virasat-e-Khalsa museum in the city of Anandpur Sahib is one of the finest examples of such places where people have conserved the history of a specific culture linked with our country.
This museum is specifically created to provide us a detailed insight into the cultural history and origin of Sikhism in India. It does not only have the latest resources, but you would be able to find in-person resources from the past 500 years.
There are plenty of galleries in the museum which are all hand-painted.

If you think these are going to be random wall paints, then no.

Every hand painting in Virasat-e-Khalsa is created on purpose and tells us a story. Hence you would be able to learn about the history of Sikhism while exploring this place.
Whenever you visit the museum, you would be able to notice two buildings in the premises, both are divided and are connected with the help of a bridge.
The biggest challenge faced by this museum is that it is not spoken of enough. Most of the people while being in Punjab are unaware of such a museum.
In thetravelb.com , our main motive was to bring light to such museums and places that speak of the cultures in India and how they helped in shaping our country.
In case if you are planning to visit this museum then we would suggest you to at least have 2-3 hours, because this is the amount of time required to explore this whole museum.
The museum is closed on Monday, but you can visit this place between Tuesday to Saturday from 10 am to 4:30 pm.
If you are trying to plan a visit on a Sunday, then the timings would be from 8am to 6 pm.
Although the entry to the museum is free, if you want to spend your whole day at this place then you would have to get a pass for yourself which is sold at Rs 100 right now.
How to reach Virasat-e-Khalsa?
The exact location of Virasat-e-Khalsa is Anandgarh – Kesgarh road, Near Qila, Khalsa Heritage Memorial Complex, Anandpur Sahib, Punjab.
Hence if you are traveling from any other city of Punjab, then the way to reach here is simple. You can directly come here by your car, or you can take a bus to Anandpur Sahib.
Right after reaching Anandpur Sahib, you can either book a car, or can take an auto rickshaw ride.
Local Cuisine
Well, if you are looking for the local cuisine of Ananadpur Sahib you should try during your trip to Virasat-e-Khalsa.
Here are a few options to try:
Parathas
Heavy curries
Punjabi Lassi
There are a number of small dhabas and restaurants from where you can get such food items easily. In case if you are looking for food items within the premises of Virasat-e-khalsa then there is a cafeteria which you can visit to have snacks and other such food items.
Also Read: Explore the Iconic Rajwada Palace in the Heart of Indore
Accommodations
There are a number of accommodations that you can find nearby Virasat-e-Khalsa, let us have a look at some of those options:
Hotel Temple View Inn
Grand Hotel Nawanshahr
Krishna Hansraj Hotel
In case if you are looking for accommodations within the museum, then we would like to inform you that there are no accommodations available in the museum.
Do's & Don'ts at Virasat-e-Khalsa
Although there are no such restrictions linked with this place, but let us have a look at a few don'ts.
Make sure that you are visiting this museum within the respective timings as mentioned above.
Whenever you are traveling and exploring this museum make sure to not touch anything. As by touching those hand-paintings will get dirty.
If you are planning to spend a whole day here and want to explore everything precisely then you should get a full-day pass.
Tips for new travelers
If you are a new traveler then we would suggest you to travel in groups, as it will help you during your journey. In case if you get stuck at some place then you'll have people around you who can help you.
Secondly, when you are traveling to Anandpur sahib for your visit to Virasat-e-Khalsa you can take help from the locals, they are extremely helpful and would be able to help you out with location issues and in other such problems as well.
While traveling to Virasat-e-Khalsa make sure that you are also visiting Anandpur Sahib gurudwara. Along with that you can take advantage of the local cuisine, definitely check it out.
Conclusion
Staying connected with a culture & learning more about it is one of the best things you can do. When in this part of the country, definitely visit Virasat-e-Khalsa to learn more about the Sikhism and its contribution to India's culture and struggle for Independence.  
Explore More: Bhimbetka Rock Shelters: Drive into the Prehistoric Art of India