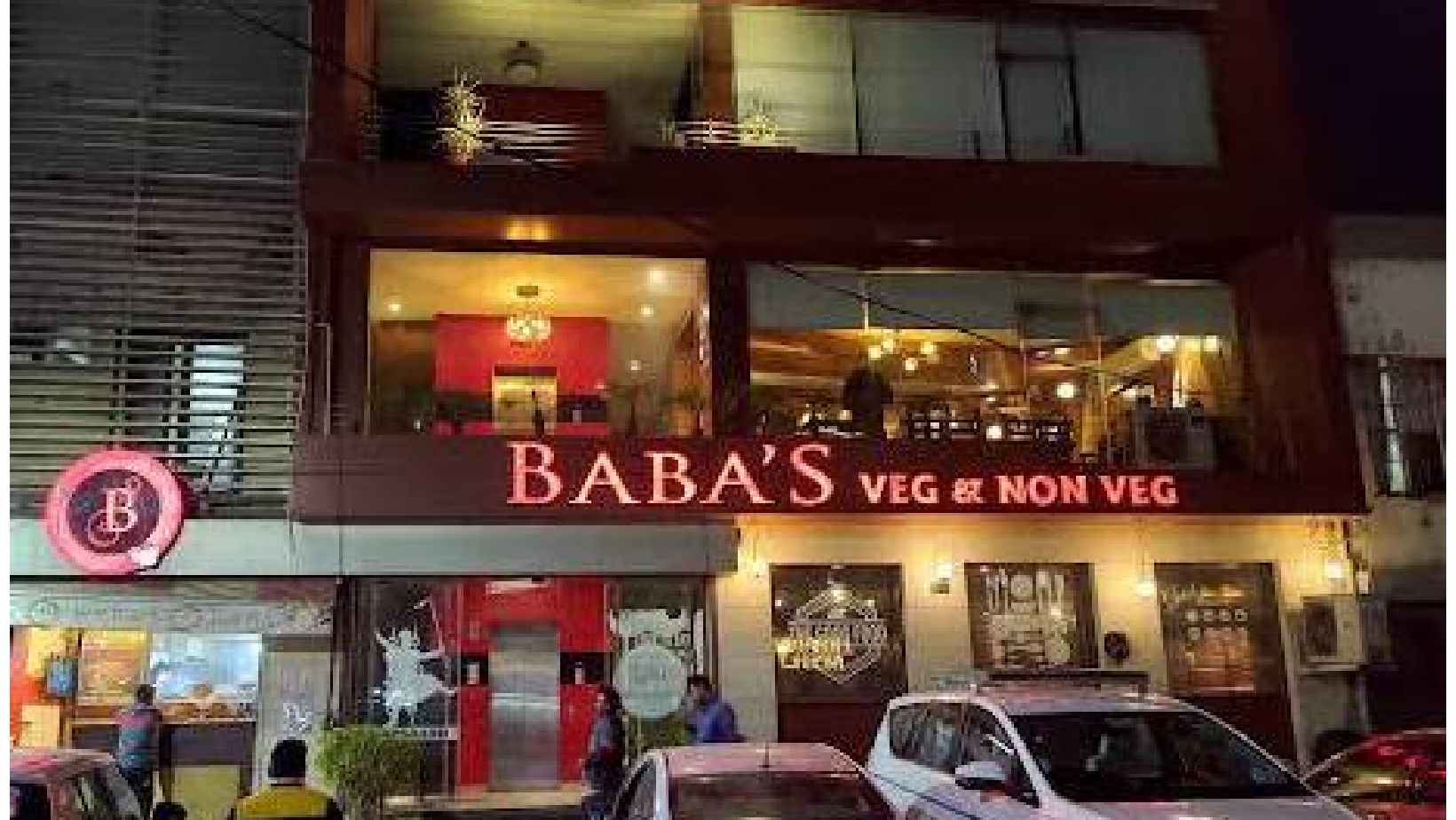 Ludhiana is famous for a number of things like shopping markets, malls, and food joints. In this post, we are going to talk about one such food outlet in Ludhiana which is famous all over Punjab and other parts as well.
Baba Chicken, this place in Ludhiana is famous among kids to elders across Punjab. Let us know what makes it so special and famous all over the Punjab.
What is Baba Chicken?
Baba Chicken is a famous restaurant located in Ferozpur road, Ludhiana, Punjab, India that specializes in serving delicious and authentic Punjabi cuisine. The restaurant has gained immense popularity for its mouth-watering chicken delicacies, generous portions, and affordable prices.
Some of the popular dishes served at Baba Chicken include tandoori chicken, butter chicken, chicken tikka, chicken biryani, and chicken kebabs. The restaurant also offers vegetarian options such as paneer tikka and mixed vegetable curry.
Also Read : Top 5 Markets in Delhi for Shopping
The ambiance of Baba Chicken is casual and welcoming, with comfortable seating arrangements and a relaxed atmosphere. The restaurant has both indoor and outdoor seating options, with a well-maintained garden area that is perfect for families and large groups.
This place is also known for its excellent customer service and is a go-to place for locals and tourists alike. The restaurant also offers catering services for parties and events. If you are visiting Ludhiana, make sure to stop by Baba Chicken for a delicious and authentic Punjabi food experience.
Baba Chicken is so famous that even Salman Khan has visited this place.
Recipe of Famous Butter Chicken by Baba Chicken
Baba Chicken has been serving in Ludhiana from 1962 and if we have a look at their taste of the butter chicken then it is still the same. Although the recipe of Baba Chicken is a secret, but let us have a look at some of the major ingredients and the cooking method they use.
Ingredients
Boneless chicken pieces, yogurt, ginger garlic paste, red chili powder, garam masala powder, kasurimethi (dried fenugreek leaves), salt, butter, tomato puree, Heavy cream, Sugar, Lemon juice
Directions
•Marinate the boneless chicken pieces in yogurt, ginger garlic paste, red chili powder, garam masala powder, kasurimethi, and salt for at least 2 hours.
•Preheat the pan and cook the chicken pieces in a tandoor or oven until they are tender and slightly charred.
•In a pan, melt butter and add tomato puree, heavy cream, sugar, and salt. Cook until the sauce thickens and the butter separates.
•Add the cooked chicken pieces to the sauce and simmer for 5-7 minutes until the chicken is well coated in the sauce.
•Finish with a dash of lemon juice and serve hot.
Places to Explore Nearby Baba Chicken
If you are planning to visit Baba Chicken in Ludhiana, here are some nearby places that you might want to explore:
•Punjab Agricultural University: The Punjab Agricultural University is a renowned agricultural research university located in Ludhiana. The university has a beautiful campus with gardens, museums, and research facilities that are open to the public.
•Nehru Rose Garden: The Nehru Rose Garden is a popular park located in Ludhiana that is home to over 1,600 varieties of roses, as well as other flowers and plants. The park also has a musical fountain, a mini-zoo, and a children's play area.
•Maharaja Ranjit Singh War Museum: The Maharaja Ranjit Singh War Museum is a fascinating museum located in Ludhiana that showcases the history of the Indian Armed Forces. The museum has an impressive collection of weapons, uniforms, and artifacts, as well as a light and sound show.
•Hardy's World Amusement Park: Hardy's World Amusement Park is a fun-filled theme park located near Ludhiana that offers a range of rides, attractions, and entertainment options for people of all ages.
•Gurudwara NanaksarJagraon: Gurudwara NanaksarJagraon is a historic Sikh temple located in Jagraon, near Ludhiana. The temple is dedicated to Guru Nanak Dev Ji and is famous for its beautiful architecture and peaceful atmosphere.
Other Famous Food Places to Explore in Ludhiana
Here are some of the most popular food places in Ludhiana that you might want to visit:
•Giani Tea Stall: Giani Tea Stall is a legendary tea stall located in the heart of Ludhiana. The stall is famous for its delicious tea, bun-omelette, and samosas.
•Friends Dhaba: Friends Dhaba is a popular dhaba (roadside eatery) located on the Ludhiana-Chandigarh highway. The dhaba is known for its authentic Punjabi food, especially its paranthas and lassi.
•Kulcha Land: Kulcha Land is a must-visit food place in Ludhiana for kulcha lovers. The restaurant serves a variety of stuffed kulchas, including aloo, paneer, and onion kulchas, served with chole (spicy chickpea curry).
•Bittu Meat Wala: Bittu Meat Wala is a famous non-vegetarian food place in Ludhiana that is known for its mouth-watering meat dishes. The restaurant serves a range of meat delicacies, including tandoori chicken, chicken curry, mutton tikka, and seekh kebabs.
Follows Us For More Attractions @ The TravelB
•Pind Balluchi: Pind Balluchi is a themed restaurant in Ludhiana that offers an authentic Punjabi dining experience. The restaurant has a rustic ambiance and serves a range of Punjabi dishes, including sarson ka saag, makki ki roti, and butter chicken.
Conclusion:
Baba Chicken is one such hidden gem of Ludhiana which has been loved by the people of Punjab from the time of its existence. If you are looking for the best chicken in Ludhiana, Baba Chicken is the right place for you to visit.