INTRODUCTION
For those planning a pilgrimage to the most revered Tirumala/Tirupati, there is good news! Your 'typical' trip need not be confined to just visiting temples and other places of interest, in and around the temple city. After a spiritual sojourn, one can indulge in various adventure-related activities, including the latest fad — trekking!
Of late, the tourism landscape of Tirumala and Tirupati has evolved to meet the growing demands of travellers from across the globe. While there is a lot to write about the activities; in this post, we would dwell upon a quaint little forest bungalow, nestled at a charming location i.e., on a hillock…on the Chennai-Kadapa highway.
HISTORY/BACKGROUND
Let us share an interesting aspect about this property. Do read this statement:
"…I only know that, at almost two each afternoon it turns the veranda of that little bungalow into a delightfully cool spot on which to take a nap. If you don't believe me, visit Mamandur Forest Bungalow.… (sic)"
This particular text is an excerpt from Kenneth Anderson's book — 'Man Eaters and Jungle Killers'. He was an Indian-born, British writer and hunter, who chronicled his adventures in the jungles of South India. For those familiar with his works, references to the region (now Seshachalam Forests/ChittoorDistrit) can be found in his stories such as: The Mamandur Man-Eater, The Evil One of Umbalmeru and The Striped Terror of Chamala Valley. He is said to have spent some time at the bungalow while on the trails of a man-eater, terrorising people living in the area.
As a mark of his remembrance, a dog-eared copy of his book 'Man-eaters and jungle killers' accompanied by his monochrome picture with his pets (including a hyena), rests in a display box at the bungalow.
HOW TO GET THERE
The drive from the main city to the outskirts, where this particular property is located, especially after the renowned Leelamahal Circle, is a welcome addition to the trip. With a profusion of self-driving car rentals, one can cover several such locations with ease. The distance is nearly 25 km from the Tirupati railway station. Several buses, including those plying interstate, pass via the property. Private taxis can also be booked.
FACILITIES & THINGS TO DO
The colonial-era building, now under the Andhra Pradesh Forest Department, has been transformed into a Community-Based Eco-Tourism (CBET) project. Christened as Vanadarshini, the property offers facilities such as:
Accommodation  – Jungle Resorts comprising of Jungle Huts, Tent Houses and Dormitories.
Harini Resource Center — Restaurant, Forest Product Sales and Information Center.
Rangers Bungalow — Library, Photo gallery, Indoor and Outdoor games.
Guide Facilities and Watch Towers,
Eco-trail Paths and Resting Places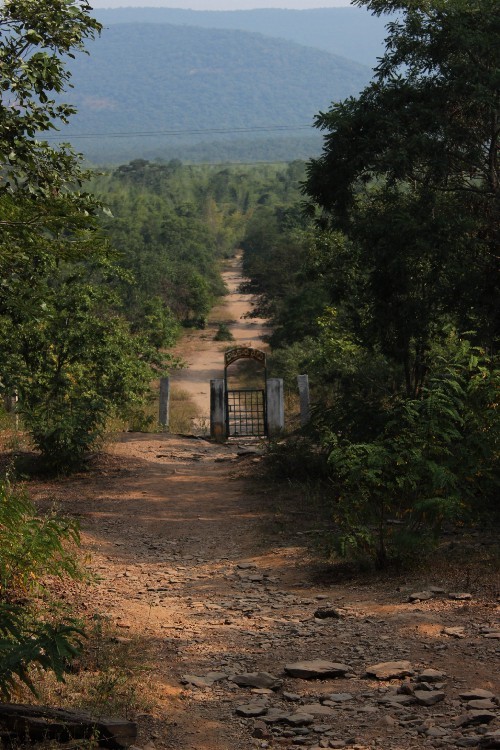 6. Ring Road (Prakrutibata).
7. Food and Local Cuisine: The forest department has employed the services of the tribals and locals, with the property classified as a community-based eco-tourism project. One can have a wide range of local dishes and some based on the personal requirements of the tourists.
DO's and DONT's (or TIPS and SUGGESTIONS)
With the property situated on the periphery of Sri Venkateswara National Park (SVNP), visitors are advised to refrain from littering. Instead of disturbing the local fauna with loud music and noise, the property can be a person's connect with the nature. Every evening, animals are said to drink water from the saucer pits situated at the entrance of the property. A sunset view of the same, amidst the chirping of birds, is a sight to behold. Evenings can be spent with either friends of family in front of a bonfire, probably a drink and a piping hot dish of kebabs.
Other basic necessities include light coloured clothing (while at the property), dark clothes (when off to a jungle safari), mosquito repellent, a layer of warm clothing, couple of bedsheets and shoes (if one opts for trekking).
IMPORTANT LINKS
Forest Department Website: Seshachala Vanadarshini
A fellow traveller's blog: A Weekend at Mamanduru Forest Stay, Mamandur — Bungalow on the hill
In the media: A forest retreat at Mamandur away from city life