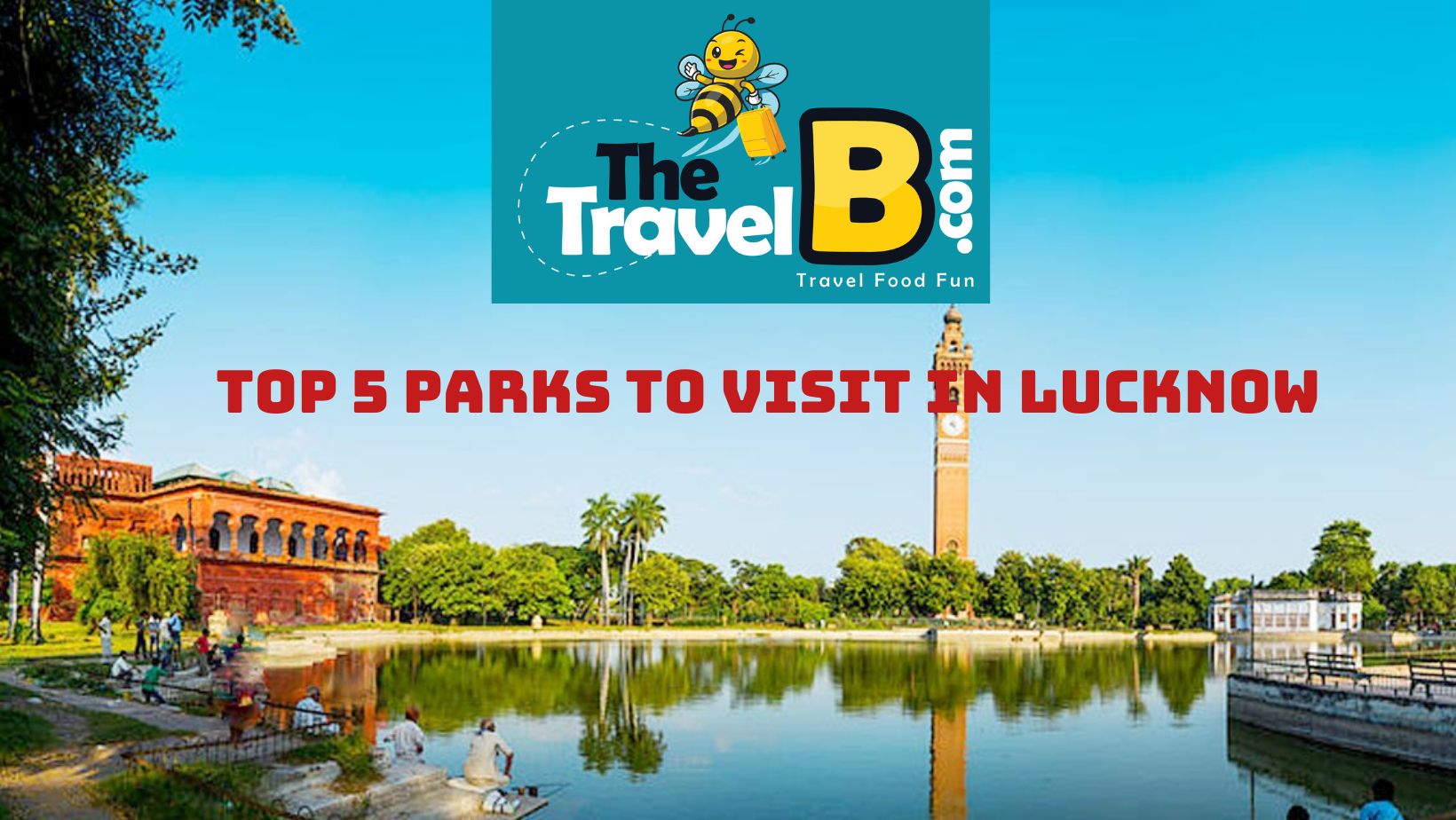 Lucknow is known for its historical monuments, food, gardens, and many other things. In recent years, the city has seen an increase in love for parks and gardens in people. There are many famous parks which are a highlight of this city of nawabs. Some of these were built in historical times whereas some are a result of modernization. These parks are among those places where the best memories of the people are made.
The timing for each park is different. They also have a nominal entry fee. The rich culture of the city can be seen in these parks. Here, we have listed a few parks to visit in Lucknow.
Janeshwar Mishra Park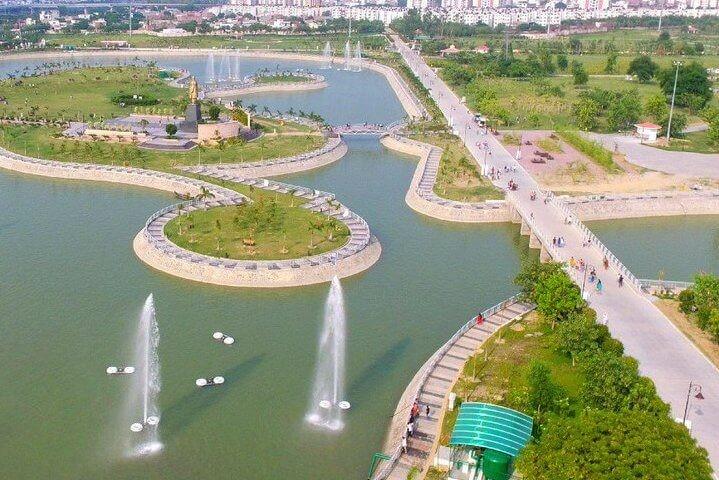 Janeshwar Mishra Park in Gomti Nagar was created by Lucknow Development Authority (LDA) in the memory of Late Mr. Janeshwar Mishra. The park is one of the main metropolitan parks in Lucknow. It has water bodies, a lake, a fountain, cycle tracks, a running track, park lighting, an amphitheater, nurseries, and a play area for children.
A 25-feet tall sculpture of the Late Mr. Janeshwar Mishra is introduced at the primary location of the Janeshwar Mishra Park, so it is noticeable from all sides of the park.
The best time to visit the park is during the months of January, February, and March. The Park is open on work days and weekends between 5 am and 10 pm. Whereas, the entry fee of the park is Rs 10.
Dr. Ram Manohar Lohia Park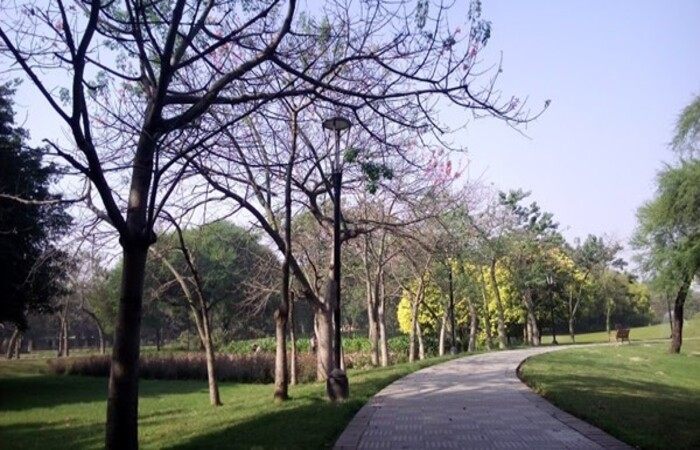 This park is also known as Lohia Park. Dr. Ram Manohar Lohia Park was laid out in the year 2007 by the Lucknow Development Authority. It is fundamentally a recreation park and a famous tourist site in Lucknow. The name of this park is kept after an eminent socialist – Dr. Ram Manohar Lohia.
The Ram Manohar Lohia Park is partitioned into four yards and likewise has four distinct entrances and exits.
From running track to acupressure track to fish lake to open activity region, Dr. Ram Manohar Lohia Park incorporates different facilities for a wide range of individuals. It has lively yards sprinkled with occasional blossoms and growth. It is mostly used for jogging and morning yoga classes. The entry fee is Rs 10 for people above 12 years of age.
Eco Park is one of the VIP parks made in Geeta Palli, Lucknow. The park has lavish green surroundings with an artistic touch. The park is spread over an outshining 112 acres. It has a walking path of around 13kms. The significant fascination here is the one-of-a-kind architecture of the entry court, which echoes from the sound of steps.
The best time to visit Eco Park is at night. Guests normally visit here for an hour or more. The park area has 2 entries, one for the VIP guests and the other for everyone else. The Eco Park can be visited between 11:00 AM – 9:00 PM in summers and 11:00 AM – 8:00 PM in winters. The entry charge is Rs. 10 for visiting Eco Park.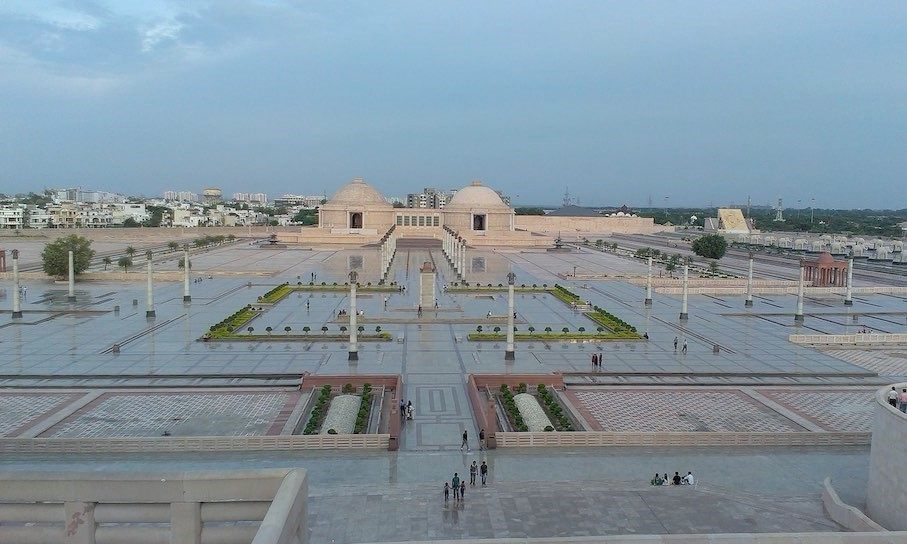 Ambedkar Memorial Park is a delightful public park situated in the Gomti Nagar area of Lucknow. At first, it was known as Dr. Bhimrao Ambedkar Samajik Parivartan Prateek Sthal. It is among the well-known spots to visit in Lucknow. Established in 1995, the Ambedkar Memorial Park was earlier known as Dr. Bhimrao Ambedkar Udyan. It was developed by the state government.
The park also houses Jyotirao Phule, Narayana Master, Birsa Munda, Shahuji Maharaj, and Kanshi Smash memorials. The whole landmark is built of red sandstone at an expense of 7 billion INR.
The Ambedkar Stupa is the primary attraction arranged at the park's main point. It has four doors, and its design is based on the lines of a blossom with four petals.
Pratibimb Sthal is the primary entry of the memorial which has 62 gigantic sculptures of elephants on either side of the way watching the monument. You will be charged a fine of Rs.500 if you touch the elephants.
The other attraction of the park is the 80 ft tall pyramid structure which is named Dr. Bhimrao Ambedkar Remembrance Drashya Sthal. It is the place from where one can see the whole park. There is constant water moving from its fountain.
The time of the park is 11 am to 8 pm. The entry ticket will cost you around Rs. 20.
Explore More: Life at Prakasham – Unwind at your own pace at this Hyderabad farm stay!
Gautam Buddha Park is situated in Hasanganj, close to Bara Imambara. It is a pleasant place to visit in the evening in Lucknow. The park was laid out in the year 1980 and from then it has been one of the backbones of Lucknow Tourism. It is among one the famous parks situated in the Old Lucknow region.
This well-known tourist site in Lucknow incorporates kids' rides, electric swings, and boat rides. Gautam Buddha Park is additionally an ideal spot for picnicking and day outings with loved ones. The park flaunts a more than adequate space for youngsters to play, grown-ups to go for a walk, and old individuals to enjoy yoga and recreational exercises. One of the must-do things while visiting the park is enjoying the boat ride. The boat takes you through bridges giving a feeling of Venice.
The time for the park is 7 am to 9 pm. The entry fee is only Rs. 5. Whereas, the swings and the boat ride have extra fees when you go inside.
Foods to try
While exploring these parks in Lucknow there is plenty of spots to stop and enjoy some delicacies. If you are near Gomti Nagar while visiting Ambedkar Memorial Park, Janeshwar Mishra Park then you might want to stop and enjoy the street food at 1090 Chauraha. You can find a street food lane there called 'Chatori Galli'. It is quite famous for offering a variety of delicious street food.
Whereas, if you are near Old Lucknow, you can visit the Aminabad area to enjoy the authentic delicacies of Lucknow. Some of the most famous restaurants can be found there like Tunday Kababi, Prakash ki Kulfi, and others.
Conclusion
Lucknow is a city rich in culture, food, and travel destinations. You can find many other parks as well in Lucknow which have a unique presence like Nimbu park, Hathi park, and Begum Hazrat Mahal Park. The city of Nawabs has a lot to offer to its visitors. Some of those places are listed in this article. Thus, while planning your trip to Lucknow check out all these destinations as well, and then make your itinerary.
India is blessed with many attractive destinations and it is not that difficult to choose one for your next vacation. However, instead of picking the routine destinations, this time take your loved ones to any unexplored location and enjoy each moment. TheTravelB.Com is your best guide to select underrated destinations across India. Reach us @ https://thetravelb.com/contact-us/ or send an email to contactthetravelb@gmail.com to share your experiences or for any suggestions.
Explore More: 5 Best National Parks In Madhya Pradesh