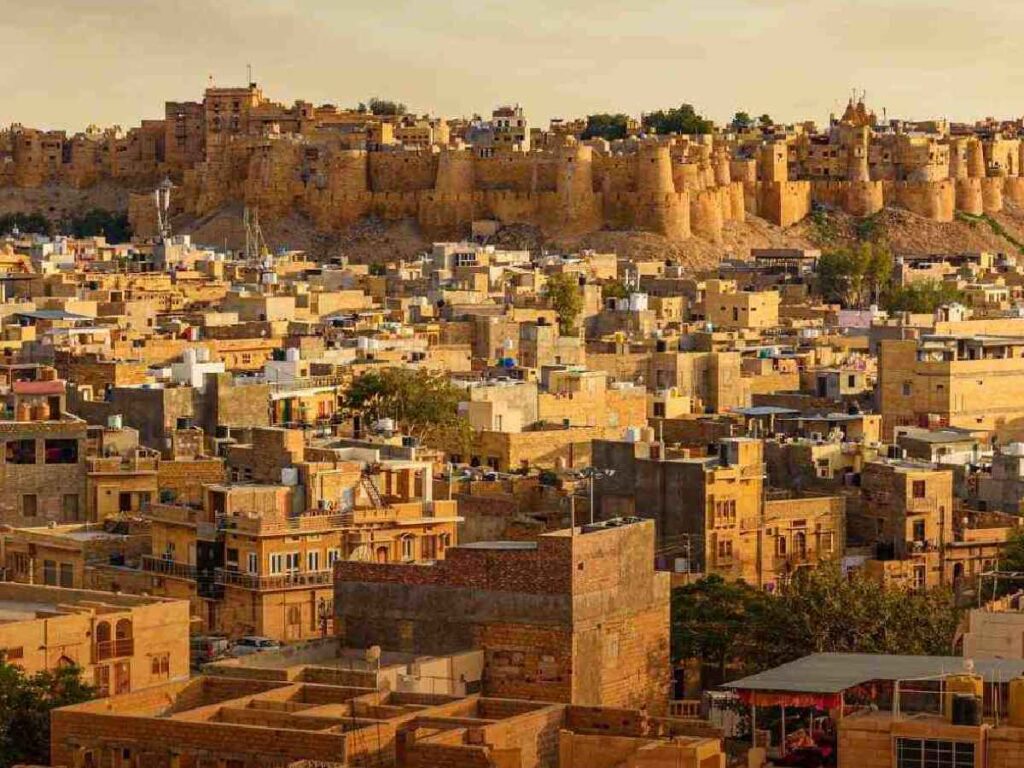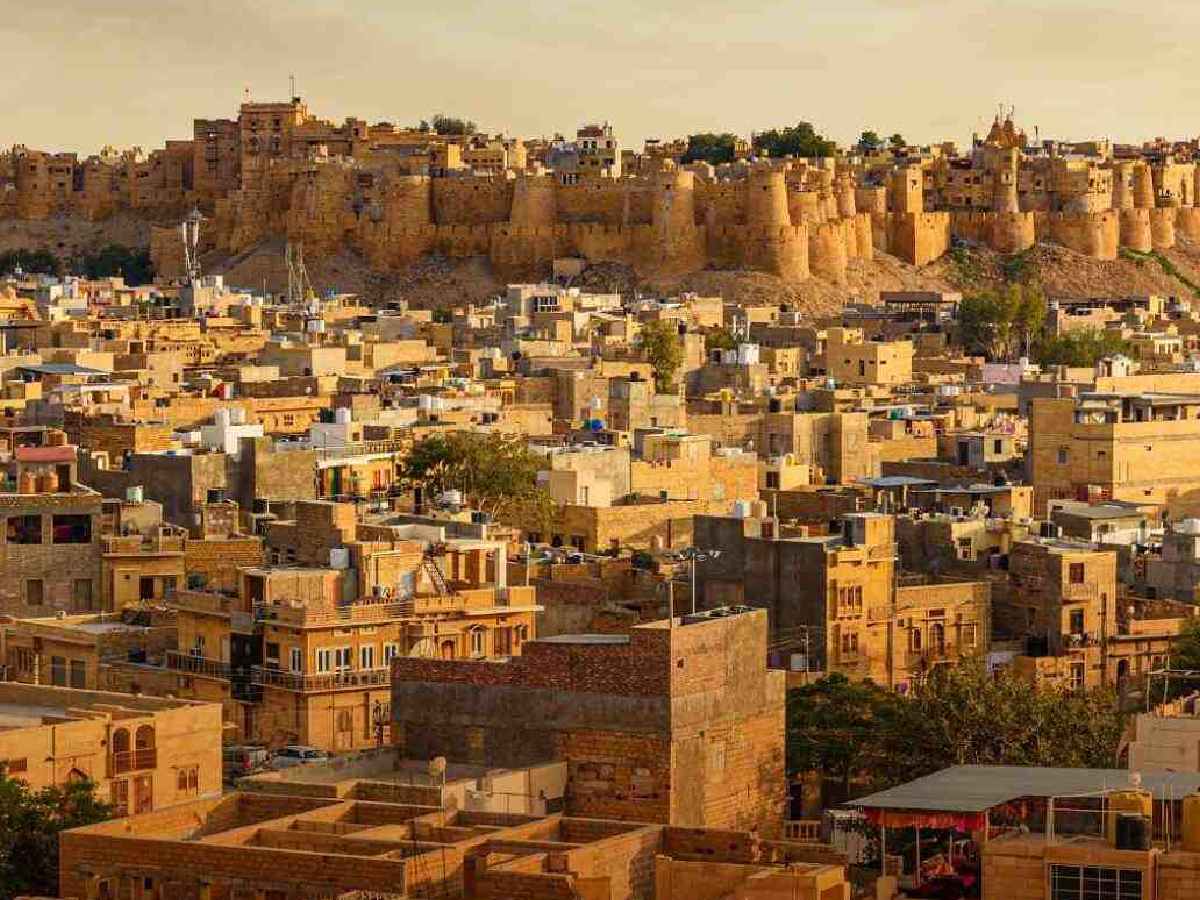 Visit Jaisalmer : Jaisalmer is located in the state of Rajasthan. Rajasthan is a popular tourist destination because of the Thar desert and other historical places. Jaisalmer is commonly referred to as "The Golden City." Additionally, Jaisalmer serves as the frontier guard for western Rajasthan and India. The Thar Desert and the border of Pakistan are both within easy reach of this "Golden City."
The desert of Jaisalmer is a great destination for travelers because it has a lot of sunshine and a long, smooth stretch of sand. A desert safari in Jaisalmer is an excellent way to take in the natural splendor. There are numerous things to do in Jaisalmer, making it an ideal destination for a trip to Rajasthan. These activities range from strolling the sand dunes to admiring camels dressed in traditional attire.
The Jaisalmer Fort, also known as Sonar Qila (Golden Fort), is the city's most famous landmark. Jaisalmer Fort is more than just a tourist destination, unlike most other Indian forts. It has hotels, shops, and old Havelis, or homes, where generations still live.
History
The history of Jaisalmer dates back to the 12th century. History tells us of Rawal Jaisal, the oldest successor to the Rawal of Deoraj, was passed over for the King's position of Lodurva and the younger half-brother was made the King. When Rawal Jaisal found wise Eesul, he went looking for a new place to build his capital.
He was informed by the wise man about a prediction made by Krishna.That a member of his Yaduvanshi family would establish a new kingdom in the same location. Rawal Jaisal built a mud fort in 1156, gave it the name Jaisalmer after himself, and declared it his capital. This is how the city of Jaisalmer came into existence.
How to reach
Jaisalmer is connected to all the big cities of the Country. One can reach Jaisalmer through both road and air transport. The airport is about 13 kms away from the city of Jaisalmer. One can also choose to travel by trains as direct routes are available.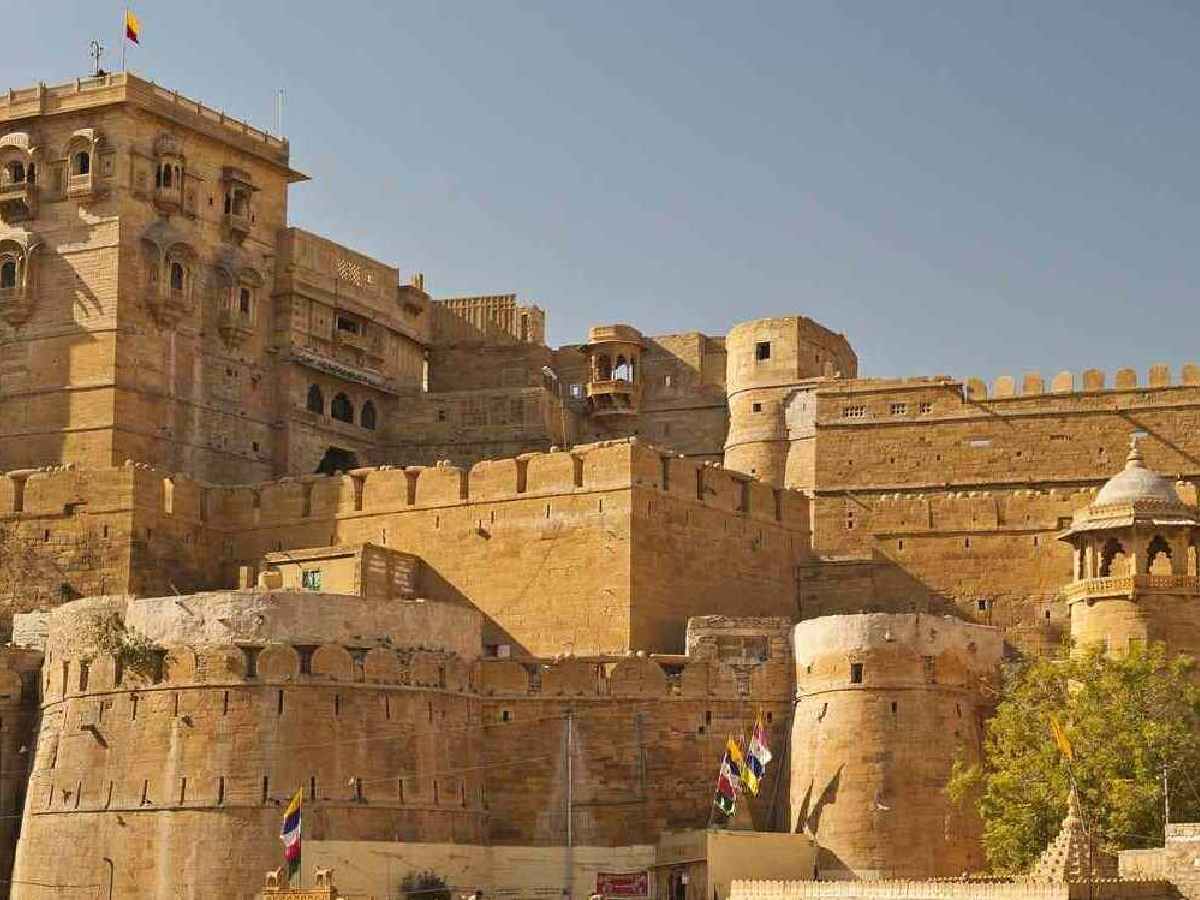 Local Cuisine
Jaisalmer has a stunning gold appearance due to its sandstone buildings, a rich culture and heritage, and mouth-watering delicious food. Jaisalmer is home to some delicious dishes that are unique to India. A particular blend of regional spices is used to prepare these dishes. On Jaisalmer streets, this has resulted in a plethora of restaurants serving a variety of dishes. Bengali, Italian, and Tibetan cuisines are widely available and popular in Jaisalmer as it is a tourist destination.
Dishes that you must try while in Jaisalmer are:
Mutton Saag
Gatte Ki Sabzi
Dal Batti Churma
Makhaniya lassi
Pyaaz Ki Kachori
Murg-e-subz
Ghotua laddoos
Ker Sangri
Bengali thali
Kadi Pakora
Accommodation
You can consider these places while travelling to Jaisalmer.
Premium hotel (The Jaisalmer Resort)
Price – Rs. 7,757/per night (approximately)
Deluxe hotel (Desert Tulip Jaisalmer)
Price – Rs. 4,199/ per night (approximately)
Budget-friendly (Hotel Bansuri)
Price – Rs.936 /per night (approximately)
Things to Try in Jaisalmer
Desert Camel Safari: Have fun aboard the ship of the desert.
Desert Jeep Safari: A ride in the blustering wind
At Sam Sand Dunes, go dune and quad bike.
At the Musical Evening, Enjoy a Folk Extravaganza.
Go for the historical heritage walk.
Try authentic Rajasthani cuisine.
Camp Desert Safari: Enjoy the abundance of beauty of sand dunes.
Places to Visit in Jaisalmer
Laser Water Show at Gadisar Lake
Nathmal Ji Ki Haveli
Salim Singh Ki Haveli
Patwon Ki Haveli
Mandir Palace
Desert National Park
Tanot Mata Temple
Important Points to Remember
The best time to visit Jaisalmer is between October to March.
The Jaisalmer fort's architecture combines Rajput and Muslim styles.
Jaisalmer fort is a World Heritage site.
Satyajit ray was inspired by Jaisalmer fort to write Sonar Kalla.
The largest desert living fort in the world is Jaisalmer Fort.
Jaisalmer is famous for embroidered works and some exquisite blankets.
Conclusion
Jaisalmer occupies a significant position in Rajasthan's tourism industry. Additionally, Jaisalmer is renowned for its unusual desert safari experience. In the middle of the vast Thar Desert, the city offers comfortable lodging and a huge number of thrilling activities to make your trip a memorable one. The city is also filled with vibrant handicraft markets that will transport you back in time and provide you with an insight into Indian heritage and culture.
You can have a lot of fun while you're in Jaisalmer by participating in a variety of desert activities that are not only thrilling but also exciting. Going out on a safari visit on a jeep or camel and navigating your direction through the sands is surely an incredible encounter. You can also have a lot of fun in other ways at the desert camps. You'll have a wonderful evening at the campsite watching the traditional dance and music performances. Additionally, the campsites are known for serving the best Rajasthani cuisine you've ever tasted. Keep all these things in mind while planning your trip to Jaisalmer and experience the Thar desert.
Explore More about Rajasthan : Visit Dilwara Temples at the only Hill station in Rajasthan and to read , Visit : Thetravelb.com