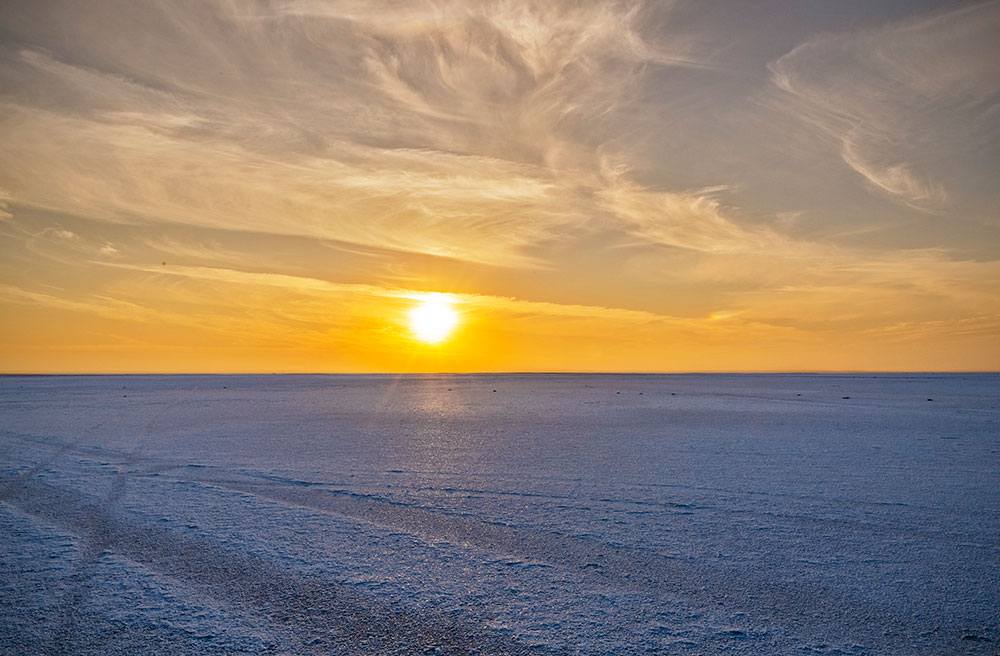 You all must have heard people talking about mainstream places all over the world, but here we are going to talk about one of the most famous places in India, the great Rann of Kutch in Gujrat.
Most of the people just know Rann of Kutch as a place where they can find the salt or white desert. But there are a number of places which we are unaware of in the Rann of Kutch.
Hence, in this post we are going to talk about all those places precisely and how one can travel to those places.
History of Rann of Kutch
Have you ever thought about why the Rann of Kutch is known as the Rann of Kutch? The answer is Rann means desert and the Kutch word describes "tortoise" in sanskrit.
Most people think that the Rann of Kutch is a smaller area, but actually it is extremely large and expanded. Firstly, you would be able to notice the Rann area is extended around 190 miles from east to west and it is also extended from the north to south for around 90 miles.
The area which is in the north is known as the great Rann and the area which is in the south is called the little Rann and both those areas are separated by the higher land of Kutch.
Did you know that the Rann which we today call the Rann of Kutch was a part of the Arabian sea, and this area became a salt desert because of a sudden change in the area. Due to this change of area, the connection of the Arabian sea was disconnected with the land which later became the Rann of Kutch.
After that disconnection, it was noticed that in monsoon the area gets filled with rain water and becomes a wetland and in summers all the water gets dried up and becomes desert again.
Being in the Rann of Kutch is a very unique experience, people say that we are traveling to Kutch to visit a few historical places, but along with that the kind of exceptional experience you get is out of the world.
More About the Rann of Kutch
Till now we have discussed the history of Rann of Kutch, but here we are going to talk about the current situation of this place, and what all things you can find here. First of all, you would be able to find a number of rivers in the Rann, most of those rivers originate from Gujarat and Rajasthan.
Along with that you would be able to find a number of wildlife sanctuaries at this place. There is a Kutch desert wildlife sanctuary in this desert which is one of the largest and is extremely famous for flamingos and that's the reason this wildlife sanctuary is known as the flamingo city.
Quick fact: In 2008, the Indian government developed the Kutch biosphere reserve with the help of which they can protect the great Rann and the little Rann. The northern part of the great Rann is protected by Pakistan.
You all must have read about the Indus Valley civilization; the Rann of Kutch has many Indus valley civilizations. You can also find their remarks today.
How to reach Rann of Kutch
By Air: Bhuj is the nearest airport for the people who are traveling to the Rann of Kutch. Right after visiting Bhuj airport you can take a cab to Rann of Kutch.
By Train: You can book your train till Bhuj and after that you can book a cab to reach Rann of Kutch. The difference between Bhuj and Rann of Kutch is 85 kms.
By Road: You can travel via your car by road to the Rann of Kutch. If you are traveling via road, you would have to download the maps because in some parts of Rann you are not going to find people nor the mobile network.
Rann Utsav
Rann Utsav is a full-proof festive vibe season that is planned in Rann of Kutch by the Gujarat tourism department. Mostly this utsav takes place from the month of November to February every year. In this Rann utsav, you would be able to explore everything about this place, the deserts, the culture, the amazing people and many more such things.

Although if you want to be a part of Rann Utsav then make sure to get your booking done from the official website of Rann Utsav. It's better to make your booking at least one or two months before the starting of Rann Utsav in October and November.
You would be able to get every type of accommodation from non-ac to ac to deluxe tents. Your food would be covered in the plan, sightseeing will be covered and many more such amazing things.
Accommodation
Most of the people travel to the Rann of Kutch during the times of Rann Utsav and they are provided with the accommodations within the Rann Utsav. But if you are looking forward to accommodations for a regular stay then you can find resorts, hotels, home stay and many more such options easily.

The basic charges of hotels and homestays starts from Rs 1500 – Rs 2000.
Explore More: Shirdi Tour Guide for First-Time Visitors
Local Cuisine
There are a number of food items that you should try during your trip to Rann of Kutch. Here's a quick tip, don't go to big resorts or restaurants for food, go for smaller or local food outlets with the help of which you can get the authentic taste of local cuisine.
Some of the food items you should try are Dabeli, Kachchi Thali, Khichadi Kadhi, Odho, Pakwan, Mesukh, Gulab-Pak and more.
Places to visit nearby
If you are traveling to Kutch during summer or winters then you should definitely visit the white desert of Kutch. There are other nearby places which you can explore like Siyot caves, Kutch fossil park and Kalo Dungar.
Most of the people traveling to Rann of Kutch visit the border area for seema darshan.
Conclusion
Rann of Kutch is one such place that'll make you believe, white is not just a beautiful color, it's way more than that. This place will actually make you fall in love with the deserts. Along with that, there are a plenty of cultural activities, local food items and places that you can explore.
India is blessed with many attractive destinations and it is not that difficult to choose one for your next vacation. However, instead of picking the routine destinations, this time take your loved ones to any unexplored location and enjoy each moment. TheTravelB.Com is your best guide to select underrated destinations across India. Reach us @ https://thetravelb.com/contact-us/ or send an email to contactthetravelb@gmail.com to share your experiences or for any suggestions.
Explore More: Explore Sambhar Lake, India's Largest Inland Salt Lake