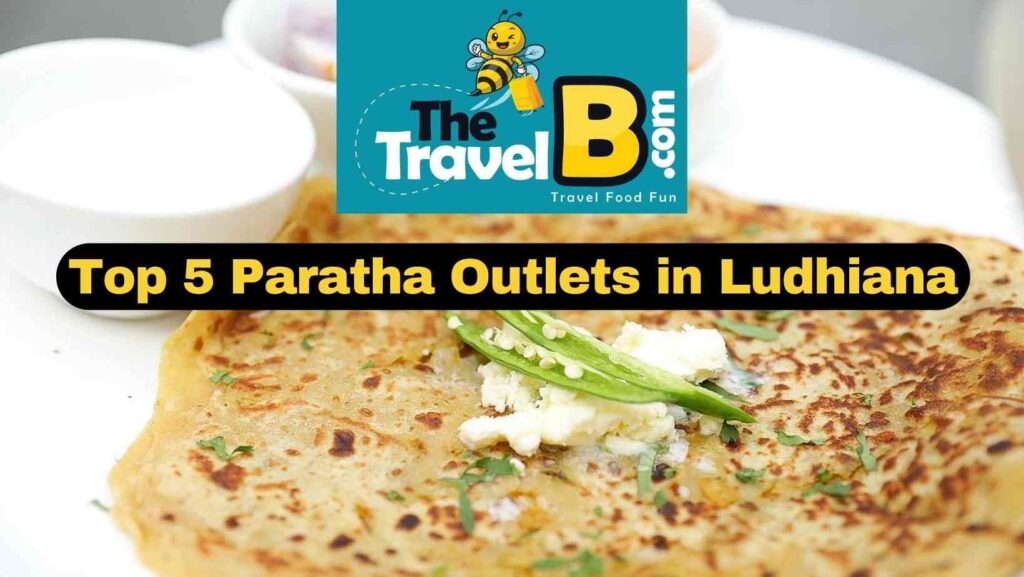 Paratha is one of the favourite breakfasts in Punjab, the best part is that you get to see a variety of parathas. Some people love having normal paratha with no stuffing, while on the other hand there are people who would love to have parathas with stuffings such as aloo paratha, gobi paratha, paneer paratha, and many more.
In case if you are someone who is new to parathas and never had them before, then this post is for you. As here we are going to talk about some of the top places to get the best parathas in Ludhiana, Punjab.
Best Places to Eat Paratha in Ludhiana
Well parathas are everywhere and there are a number of outlets out there who are offering a huge variety of parathas to their customers. But this does not make everyone offering the best parathas, hence that's why we have come up with this blog.
So, if you are traveling to Ludhiana and want to have the best parathas there, here are few best places to get the best parathas.
No matter what you do, how busy you are, if you are from Ludhiana then having parathas at Pandit Ji De Paranthe is a must-have for you.
We can also say that Pandit Ji De Paranthe is the oldest paratha outlet in Ludhiana and they are able to run their paratha business till now because of their authentic taste and the kind of services they offer.

Secondly, Pandit Ji De Paranthe has that unique and the same taste they used to have years back when they started. If you have a look at their profile on Google they have more than 2300 reviews which are all 4+ out of 5.
Location: Bhai Wala Chowk, Feroz Gandhi Market, Ludhiana, Punjab.
Must Try: Paneer and mix paratha with tea & butter.
You all must be knowing that in older times whenever something used to get famous that used to be known by the name the owner, the same was the case with Pandit Ji De Paranthe because there was a Pandit Ji who used to cook those parathas.
It is the same case with Lambu Paranthe Wala, as there used to be a person in the older times in Ludhiana who was tall and used to cook parathas. Now their family members are handling their paratha business, and just because of that tall man's paratha recipe they are able to run their paratha business profitably.
If you are looking for a place that offers you with a wide variety of parathas, then Lambu Paranthe Wala is the place for you. Here you would be able to find crunchy from outside and soft from inside parathas that you are going to fall in love with.
It has been noticed that most of the people also started visiting this place because of their tea, as it's extremely tasty.
Location: Rangi Ram street, Clock Tower road, Ludhiana, Punjab.
Must Try: Gobi paratha with curd, butter, and after that have their tea as well.
Most people think that Pandit Ji Di Hatti is the same person behind Pandit Ji De paranthe, but that's not the case. These both are different people and both have different tastes in parathas as well.
Firstly, the taste of the parathas is amazing just like the in our childhood. Second biggest reason that makes this place rank on the third number from this list is, it's open 24/7.
Hence no matter at what time you are visiting this paratha outlet you would be able to get freshly cooked parathas with tea.
Location: Chaura bazaar, Ludhiana, Punjab.
This is a new generation paratha outlet because here at this outlet you are not going to get just parathas but along with that you can get snacks like pasta, burgers, pizza and many more such things, that's why this place's name is Paratha 2 Pasta.
The best part is this place has a good seating system and clean. Secondly all the food items available at this place are super amazing and tasty. Hence no matter what kind of food items you want to have, you can have them here.
Along with parathas, you also get shakes and other such stuff here.
Location: 312, Vishwakarma Chownk, Miller Ganj, Ludhiana, Punjab.
Raju Paratha Maker & Tea Stall
Although this place is a small stall but the paratha quality and taste are unmatchable, and if you want to have parathas like you have them at your home, then this is the place you should be visiting.
They offer you various types of parathas from aloo paratha, gobi paratha, paneer paratha, mix paratha, and many more such things. Along with that you also get amazing tea here.
That makes the perfect combination of paratha and tea. Also, everything at this place is budget friendly.
Location: 24F, Sat Paul Mittal Road, Gurdev Nagar, Ludhiana, Punjab.
This was all about the top 5 places in Ludhiana from where you can get the best parathas and tea.
Conclusion:
Are you a paratha and tea lover, well if you said yes, then we know how hard it must be for you to find the best parathas to have in Ludhiana. That's why we have mentioned top 5 places in Ludhiana that offers the best parathas, make sure to check them out during your visit to Ludhiana.
Know More: Recipe of Poornalu, the Traditional Sweet of Telugu People