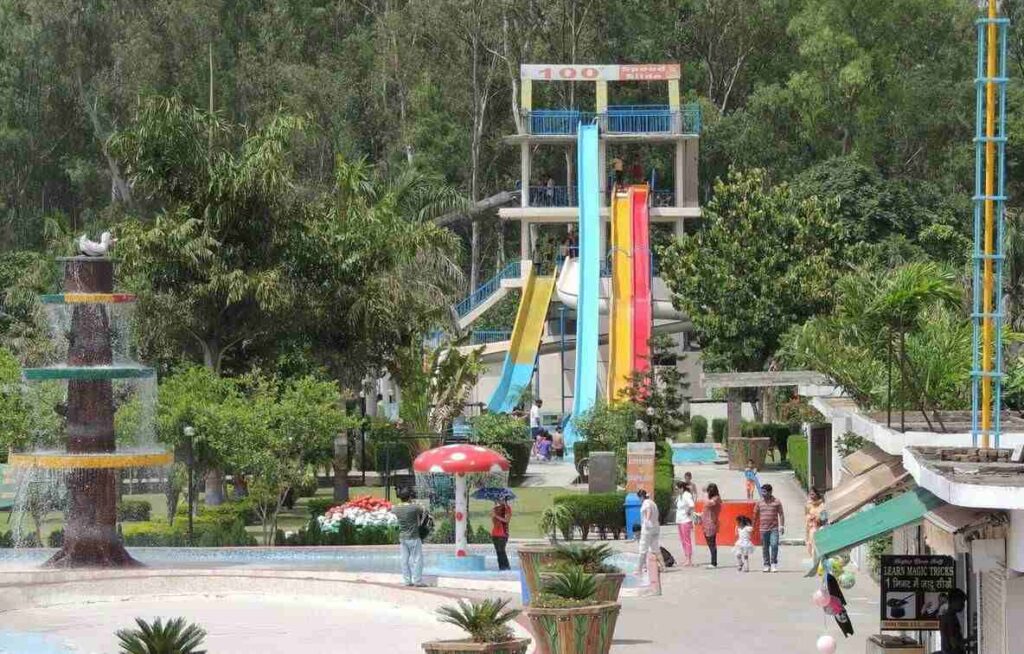 Every time when the summer season is around, those who live in Punjab they must be aware of the hot conditions there, and to get rid of all the exertion of the heat from the atmosphere, your body will not always ask for the cool breeze.
But it will also ask for splashes of water to get rid of the heat.
Well, in general terms most of the people will think that we are asking you to take a bath in the summers, while we are talking about one of the most popular water parks of Punjab and that is the Hardy's World on Ludhiana – Jalandhar highway.
If you are someone who has never visited Hardy's World and want to know about the overall experience of this place, then you are at the right place, as here we are going to discuss just that.
How was Hardy's World Started?
There are going to be a number of people out there who were living in Jalandhar and places around like Ludhiana, but they were unaware of the founders of Hardy's World Amusement Park, Jalandhar.
The name of the founders or the father-son duo was Mr Rakesh Chabra and Mr Tarun Chabra. Initially when the amusement park was launched it was developed around a jungle theme.
Right after the launch of this place, every single person from all over the Punjab started rushing towards this amusement park their unique activities.
Various Sections of Hardy's World
If you are someone who thinks that with just one single ticket you can wholly access the complete water and amusement park then you are wrong there. As the Hardy's World was divided into various sections and on the basis of your age, and requirements you were allotted the section you can access.
Let us have a look at some of the most popular sections of Hardy's World:
If you are someone who just wants to access the dry park which means you don't want to get into the slides or rides that are linked or joined with water then you can directly get the access of dry park at Hardy's World.
In such a case you would be getting a different ticket for the dry park only. The best part of this place was, it is a complete world on its own. Because you would be able to get all the food items within the park, you can also get all the necessary items through the stalls within the theme park, which makes it a completely new world within the park.
The second section is for the water park within which you would be able to access all the water-based rides and slides. If you want to access this part then you should get the ticket for the water park.
However, you can also get a ticket with the help of which you can access both the dry park and the waterpark at once. If you are visiting this place to explore both the sections, then we would suggest you move forward with that specific ticket.
Explore More: Jyotirlinga Tour to Omkareshwar, Mahakaleshwar in Madhya Pradesh
Hardy's World was famous amongst school going children and that was the major reason they create school packages so that any school can directly book their waterpack for their students on the basis of the number of students they want to bring.
In these school packages everything was included which means your water park rides, dry park rides, and food as well.
Most people haven't explored this section of Hardy's World, but it also has a Hardy's Hotel where you can stay if you are visiting Hardy's world for more than one day. The services of the Hardy's Hotel were rated 3 stars which is quite impressive.
This was all about one of the most famous water and amusement parks of Punjab, Hardy's World.
How to reach Hardy's World
There are various ways to travel to Hardy's World, let us have a look at them:
By Road: Hardy's World is situated on Nation Highway while traveling from Jalandhar to Ludhiana. If you are traveling to this place from Ludhiana, then it will hardly take 20-30 minutes to reach.
By Train: You can book a train till Ludhiana Junction and from right out of the junction you can book a cab or auto that will take you to Hardy's World.
By Flight: If you are traveling from an outer state, then firstly you would have to take a flight to Chandigarh and from Chandigarh airport you can directly book a cab till Hardy's World, the time taken will be around 2 hours.
Timings & Tickets
The timing of Hardy's world is from 10 am to 8 pm and it's open 7 days a week. Try not visiting this place on weekends, as you'll have to face a lot of rush. The entry ticket per head starts from INR 800.
Food Items & Facilities
Within the amusement park you would be able to get all the food facilities such as canteen, restaurant and many more. You can choose the cuisine you want to eat, there are various options like Indian thalis, non-veg items, italian cuisine and many more.
Conclusion
This whole amusement park is spread across 20 acres and within these 20 acres you would be able to find a number of rides, slides, a hotel, refreshment areas, pools and many more. Hardy's World is an ideal destination for entire family as it offers some or the other activity for everyone and enjoy your day when you are in this part of the state.
India is blessed with many attractive destinations and it is not that difficult to choose one for your next vacation. However, instead of picking the routine destinations, this time take your loved ones to any unexplored location and enjoy each moment. TheTravelB.Com is your best guide to select underrated destinations across India. Reach us @ https://thetravelb.com/contact-us/ or send an email to contactthetravelb@gmail.com to share your experiences or for any suggestions.
Explore More: Explore Kapurthala, the 'Paris of Punjab' with Beautiful Palaces