You must have noticed a lot of people calling themselves "Sher(Lion)", which depicts they are powerful.
But have you ever heard about the real Sher of Punjab?
It was Maharaja Ranjit Singh, though most of you must be having a question in your mind that "Why?"
If so, then you are at the right. Here, we are going to talk about Maharaja Ranjit Singh and discuss everything about Maharaja Ranjit Singh War Museum in Ludhiana.
History of the Place
Ludhiana is the largest city in Punjab that comprises one of the most popular places to see in the state – Maharaja Ranjit Singh Castle (now called Maharaja Ranjit Singh War Museum).
This museum came into existence in the year 1999. The primary reason the government of Punjab constructed the museum was as a gesture of tribute to the courageous soldiers who fought in various wars.
The war museum is located on the GT Road in Ludhiana. Along with a gesture of tribute, it also educates the citizens of India about events that took place and how Maharaja Ranjit Singh and their soldiers tackled them.
At the entrance of this museum, you would be able to notice a vast statue of Maharaja Ranjit Singh sitting on a throne.
This museum has around 12 galleries separated into different divisions like history gallery, ancient gallery, and more.
While in the main hall, you'll notice various chakra winners, Chief Marshals, Generals, and trophies of the Navy, Army, and Air Force.
Major Attractions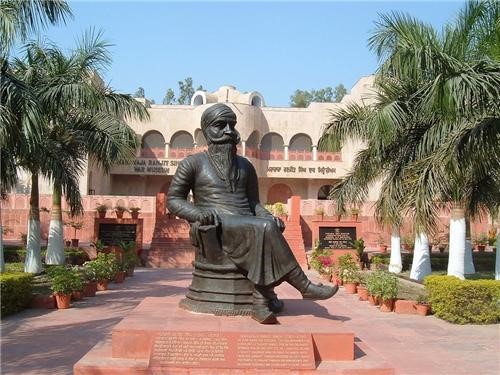 Although the whole museum is full of historical things that will attract you, one of the major attractions of this museum is the light and sound show, with the help of which you can learn the story of the war of independence and the role of soldiers in Punjab.
If you are someone who loves to visit places that builds a sense of nationalism in you, then this is a must-visit place for you.
You can also check the battle tanks, anti-aircraft guns, INS Vikrant, and many more such things.
More about Maharaja Ranjit Singh
Maharaja Ranjit Singh was born on November 13, 1780, in Gujranwala. He was also known as the founder of the Sikh Kingdom of Punjab.
Also, most people are unaware of this fact, but Ranjit Singh was blind in one eye. After his father's death, he became a chief at 12.
He conquered Lahore in 1799. Moreover, the Afghan king called him the city administrator, but Ranjit Singh declared himself Maharaja of Punjab in 1801.
In his rule, he had coins made in the name of the Sikh Gurus. He also seized Amritsar, and Afghans could never defeat the great warrior Maharaja Ranjit Singh.
How to reach?
To visit Maharaja Ranjit Singh War Museum Ludhiana, one of the best ways is by road.
While traveling to Ludhiana from Jalandhar, you would notice a separate road for the war museum nearby Phillaur.
You need to take that road, which will take you to the war museum.
Secondly, if you are travelling to the war museum from Chandigarh, you would be able to reach the museum right after crossing Ludhiana after crossing the Sutlej river.
Even the locals are extremely helpful; they'll also let you know the directions to the war museum if you go to the wrong track.
The Google maps location of this place is here.
Accommodations:
You won't find any accommodation in the Maharaja Ranjit Singh War Museum, but you can easily find accommodations nearby.
There are plenty of 3-star hotels you can opt for.
In case if you are looking for a restaurant nearby to have some amazing food, then you should visit The G.T Road which is just 0.5Km from the war museum.
The second best option nearby is Sagar Ratna, where you can find different types of food cuisines. It's 0.9Km away from the war museum.
Do's & Don'ts at Maharaja Ranjit Singh War Museum: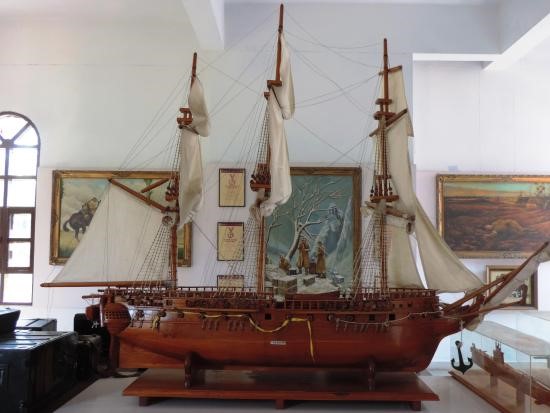 There are no such restrictions in this place, but if you are doing something that's making others feel inconvenient, then strict action could be taken against you.
The time of the war museum is from 9:30 am to 5:00 pm. It's closed on Mondays.
The entry fee for adults is INR 40, for children is INR 20, and the entry is free for children below the age of 5 years.
While traveling and exploring this place, you should remember that you don't touch anything from the Galleries.
Punjab Police is always on duty at this place, which can lead to severe issues.
Also, if anything gets broken because of you, you would have to pay a hefty amount of fine.
Tips to first-time travellers to the War Museum
Here's one tip that will help you a lot as a first-time traveller to this place, take help from the locals.
They are extremely helpful and would be ready to help you out in any way.
If you are stuck or go in the wrong directions, they can quickly bring you back to the right ones.
Read More: https://www.indiatoday.in/education-today/gk-current-affairs/story/lion-of-punjab-maharaja-ranjit-singh-sikh-empire-golden-temple-1387463-2018-11-13