INTRODUCTION:
In the otherwise flat coastal terrain of God's Own Country, Kerala, there is a magnificent geographical formation right adjacent to the majestic Arabian Sea! Varkala, a quaint little hamlet situated 40 km from the state's capital, Thiruvananthapuram, is home to a unique, eye-catching precipice. Fondly called the 'Varkala Formation' by the geologists, the sedimentary cliffs are surely a sight for sore eyes for travelers.
In this world blessed with an abundance of amazing geographical formations, with landmasses smashing against each other, forming mountains, and pristine waters gushing into hallows, forming oceans, we are quite lucky to have one in our own backyard. It is one of the famous geo-tourism places in India identified by the Geological Survey of India as a 'geological monument". All these descriptions seldom do any justice to the beauty of the place, hence the need to add this to one's bucket list of travel.
HISTORY:
This scenic hamlet has a deep-rooted spiritual story. It is believed that a king from the Pandya dynasty, that ruled South India, built a temple in Varkala to redeem himself of all the sins.
However, another myth suggests that Sage Narada instructed a group of pilgrims to pray for redemption at this very sea. Incidentally, Papanasham beach located 10km from Varkala witnesses pilgrims from across Kerala, washing away their sins. The Malayalam word 'papanasham' also translates into 'redemption from sins'. A 2000-year-old nearby temple 'Janardanaswamy temple' is also a major spiritual hub for Vaishnavites in India.
HOW TO GET THERE:
As mentioned, Varkala is located close to Thiruvananthapuram. The nearest airport is 52 km away. The hamlet is located in the Thiruvananthapuram-Kollam coastal highway hence easily accessible by bus or car. The nearest railway station is also within a 3 km radius.
FACILITIES & LOCAL CUISINE:
Varkala craves sea food. A bunch of vibrant fisherfolk venture into the sea early in the morning and sell the fresh catch outside restaurants. The tourists can actually pick and choose any seafood of their liking and ask the restaurant to make a dish which they crave. That's a perfect culinary delight right there.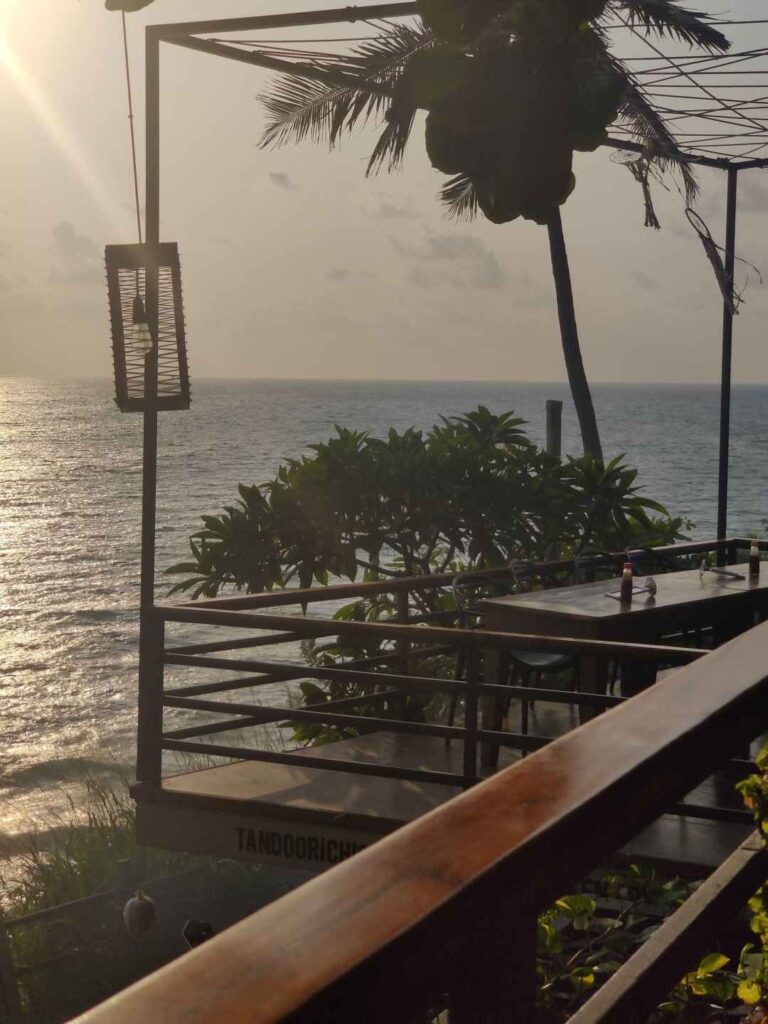 Speaking of local cuisine, Varkala has a mix of both Indian and western culture in food. Local cafes serve breakfasts ranging from American, to British with varying degrees of whip-on scrambled eggs. A cup of hot coffee or tea with the wind gushing in your face is an experience worth visiting.
Other South Indian dishes are also in demand if the sea is rough and a sign of rain is imminent. Several resorts with private beach facilities also offer complimentary breakfast.


Cafe Italiano and Cafe Neon are two of the most happening food places in Varkala. The frequent visitors include local tourists as well as several white-collar workers enjoying all privileges of <Word From Home??> on offer. Both these places set the vibe with lo-fi Bollywood and western music. Once the sun sets, the cups of tea and coffee are replaced with beer mugs and vodka shots. Tourists often chip in to assist the restaurant staff in serving and cleaning during rush hours. Other cafes too bring in local music bands and singers to attract new customers. Malayalam pop, rock, and even Jazz music have their takers in Varkala.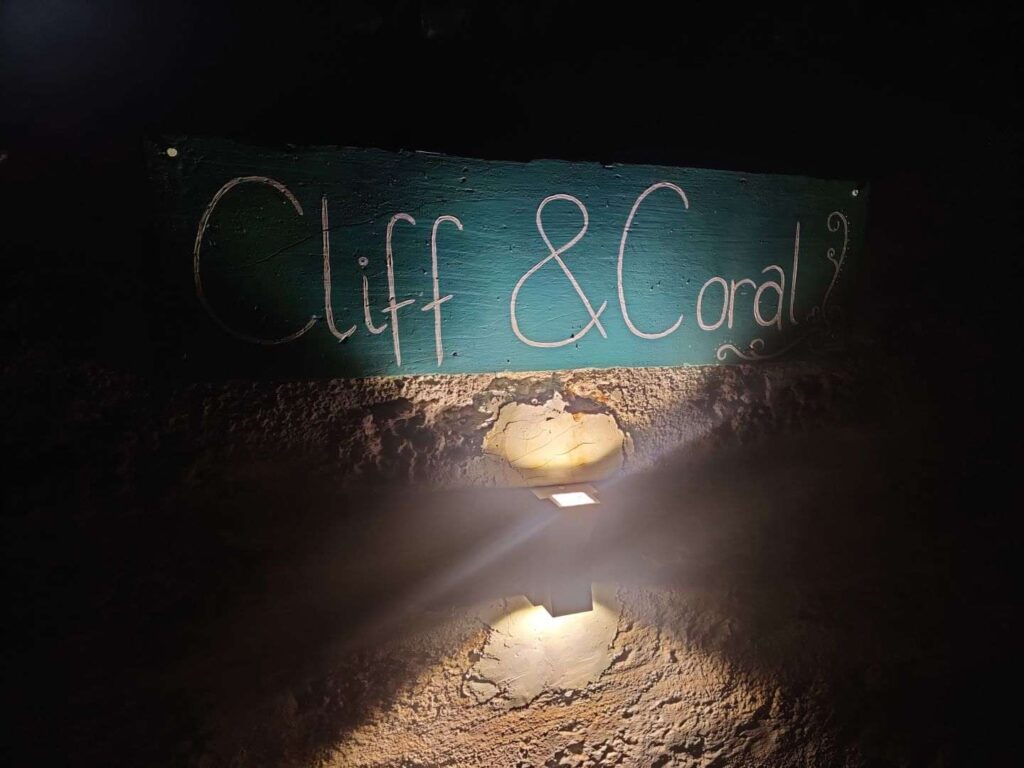 Even though Varkala is known for its picturesque resorts and homestays, it offers one of the cheapest accommodation options in the form of backpacker hostels and dorm rooms. One such preferred stay is 'Cliff and Coral.' A bunch of small rooms that are frequently visited by backpackers, travel enthusiasts, and storytellers. People usually make new friends, cook food, and kayak their way to nearby Munroe Island together. The place reflects bonding and togetherness with rates of Rs 499 for a 6-Bed Mixed Dormitory room and Rs 494 for a 4-bed female dorm room.
https://www.instagram.com/cliffandcoral/?hl=en

DO'S & DONT'S
When it comes to Varkala, there are more do's and few don'ts. The vibe of the place is best suited for swimming, boating, surfing paragliding, music, dance, and party. An adventurous mix of cocktail and nature. The only restriction perhaps is on public smoking, but apart from that Varkala is a hub of multicultural, multilingual tourist activity, and the state tourism department has ensured enough freedom and protection is provided for travelers from both home and abroad.

Varkala is all about its beaches and vibes. The local residents proudly term it the 'Goa of the South', and rightly so. On one side we see all things modern – surfing, pre-wedding beach photoshoots, beach football, and romantic walks and on the other, we see the culmination of the past – people arriving with ashes of their loved ones to do the farewell rituals. While some wash away their sins, others drink away theirs.