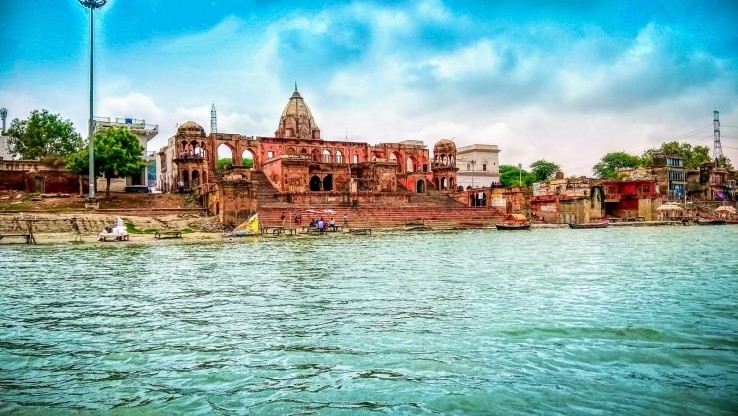 Bithoor is a small town located near Kanpur in Uttar Pradesh. Bithoor is a location of great historical and religious significance. The town is located on the banks of the river Ganga. The clean water and peaceful environment make the city even more pleasing. Geographically, Bithoor is the center of the front part of the earth. Bithoor is also spelled as Bithur by some people. The historic town of Bithoor, which was once known as "Bavan Ghaton ki Nagri," or "the city of 52 Ghats," has only 29 Ghats remaining today.
During British rule, Bithoor was a part of Kanpur only. Over decades, it became a separate town. Now, it is located in the outer parts of Kanpur. Every era has its share of Bithoor-related tales. This is also why Bithoor has so many famous ghats, palaces, and temples. Dhruv Teela, Nanarao memorial park, circle fort, and numerous other locations are among the most popular tourist destinations.
History of Bithoor
Bithoor has great historical significance. The Hindu epic Ramayana is said to have been written at Bithoor by Valmiki, a great poet, and wise man. Hindu scriptures claim that Rama's sons Lav and Kush were born in Bithoor. According to another mythological story, Lord Brahma, the creator of the universe, chose Bithoor as his home and performed rituals there to create the world. As a result, the area is also referred to as Brahmavarta.
Other than this, Bithoor was also a major center for the revolt of 1857. Around 2500 people were killed and hanged on trees by Britishers to spread terror. Bithoor is remembered as a place where people were mercilessly killed for revolting against the Britishers.
How to reach Bithoor
The nearest railway station to Bithoor is Kanpur Central, about 25 kms away. You can easily get a taxi or a bus from there.
The nearest airport to Bithoor is Chakeri, 44 kms away. Whereas, the proposed Rasoolabad airport is about 33 kms from the town.
You can also travel to Bithoor by road from Lucknow which is at a distance of 101 kms and can be reached in about 2 hours and 30 minutes.
Buses are available from Kanpur as well as Lucknow to Bithoor for every one hour.
Explore More: Chhat Bir Zoo – A Must Visit Largest Zoo in Punjab
Local Cuisine
Bithoor has a lot of restaurants that serve food from all over the world. Therefore, you can get your hands on Indian, Thai, or Chinese cuisine very easily along with other cuisines as well. From vegetarian to vegan everything is available. Bithoor is also one of those towns that don't have a distinct cuisine, so it has everything you could want to eat.
Try the street food while exploring Bithoor's food. There are a few different flavors in street food here. You might find that the food is spicy in some places, but not in others. You could try gol gappe, which has a very distinctive flavor if you're a foodie.
Accommodation
Places you can consider staying while planning your trip to Bithoor are:
Premium hotel (Best Western Bliss Hotel)
Price – Rs. 5220/per night (approximately)
Deluxe hotel (Fab Hotel Prime Shree Dev Villa)
Price – Rs. 2240/ per night (approximately)
Budget-friendly (Hotel Samrat)
Price – Rs.700 /per night (approximately)
Facts about Bithoor
You can take in a variety of aspects of nature's beauty in the city, which is a picturesque location.
The best time to visit Bithoor is between November to February.
Brahmaghat is Bithoor's most holy ghat.
Hindus make significant pilgrimages to Bithoor.
Festival fairs like Makar Sankranti Mela, Kartik Purnima, and Magha Purnima are also held here.
A bathing pond at Bithoor was built by Maharaja Tikait Rai, who was the minister of Awadh province. It was called Pathar Ghat.
In honor of British officials who were killed during the Siege of Kanpur, All Souls' Church was built in 1875.
Nana Saheb Smarak, a memorial park, has now been established by the state government in Bithoor.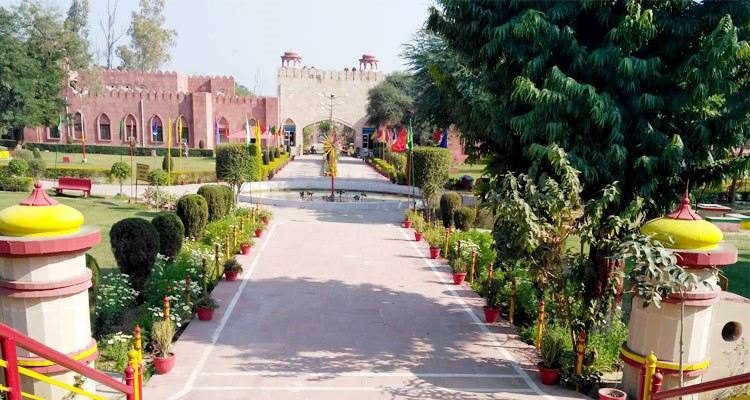 Conclusion
Bithoor is a declaration of the encounters, battles, and recollections of individuals from old, middle age, and current India. The city is very rich in history and every area of the city speaks about it. There are various memorial parks, forts, ghats, and museums which will tell you all about what happened. Even after such cold, tragic history, the town has a very pleasant and calming vibe. When you visit the Ganga ghats, which are so clean and beautiful, you will immediately feel relaxed.
It is possible to plan a one-day trip to Bithoor to explore the town. A day is sufficient to visit the town as it doesn't have many spots to visit. You can also stay the night to take advantage of the nightlife. At night, the ghats are beautifully illuminated. When exploring Uttar Pradesh, make sure to include Bithoor in your itinerary.
India is blessed with many attractive destinations and it is not that difficult to choose one for your next vacation. However, instead of picking the routine destinations, this time take your loved ones to any unexplored location and enjoy each moment. TheTravelB.Com is your best guide to select underrated destinations across India. Reach us @ https://thetravelb.com/contact-us/ or send an email to contactthetravelb@gmail.com to share your experiences or for any suggestions.
Explore More: Uncover the Secrets of Gupt Godavari Caves in Chitrakoot