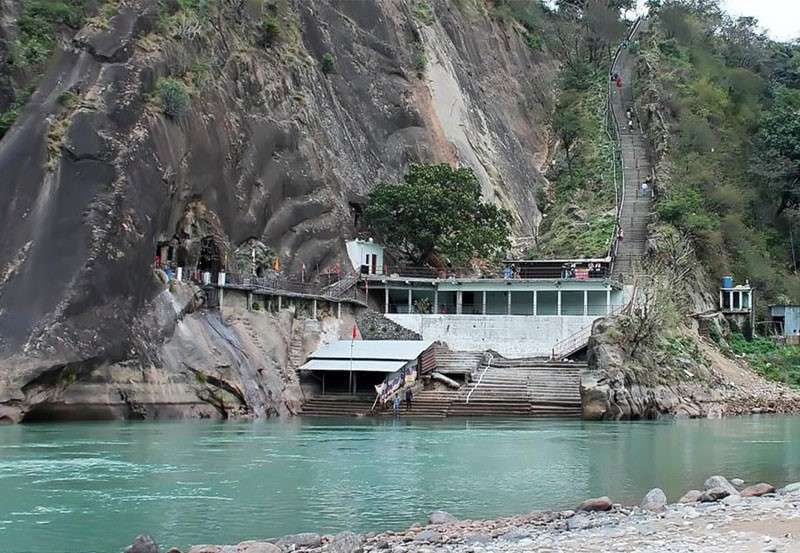 What do you do when you have to look for peace in your life? We know that different people are going to come up with different answers, but if we talk about the best and most practical way to find peace is by diving into spirituality for some time.
Here, we are going to talk about one such place where you can travel to dive in spirituality along with knowing more about our history and culture.
The place is Mukteshwar Mahadev Temple in Pathankot.
Haven't visited this place ever? If you said yes, then you are at the right place. As we are going to discuss how to visit this temple so that it can help you plan your next trip.
History of Mukteshwar Temple
Mukteshwar Mahadev Temple is a popular shrine of Lord Shiva and is also known as Mukesaran Mandir – located on Shahpur Kandi Dam road near Pathankot. It is the holy temple of the Hindu religion, where the idols of Lord Ganesha, Lord Brahma, Lord Vishnu, Lord Hanuman and Goddess Parvati are present.
The temple is one of the most sacred places in Pathankot. There are some caves which date to the time of the Mahabharata. According to historians, the Pandavas stayed in those caves for a night during their exile (Agyatvas).
Locals say that these caves near the Mandir date back to the period of the Mahabharata. These caves are on the way to Shahpur Kandi and are situated on the bank of the River Ravi, 22 kms from Pathankot City in Shahpur Kandi at Doongh village.
The caves and temple have been carved on one of the rocky hills. This temple stands tall at the hill top and is a landmark around the city.
Situated at the hilltop, Mukteshwar temple has a white marble Shivling, with a copper Yoni. The Shivling is surrounded by the idols of Lord Brahma, Lord Vishnu, Goddess Paravati, Lord Hanuman and Lord Ganesha.
A Fair, called the Muktsar Da Mela, is held annually at this place, in April, to mark Baisakhi festival. Also, on Shivratri and after one month of Shivratri, there is three-day festival Chaitra Chodiya and also Navratri festival are all celebrated grandly.
Somvati Amavasya is another big fair, the temple committee organizes. Lots of pilgrims from all over the Punjab and nearby states Himachal, J & K come here to worship God every year mainly on Muktsar mela and Shiv Ratri.
Explore More: Sailani Island – Perfect offbeat staycation in Madhya Pradesh
How to reach Mukteshwar Temple Pathankot
By Air: One can take a direct flight to Amritsar or Chandigarh and from there, direct buses for Pathankot are available. Once you have visited Pathankot you can book cabs or auto rickshaws to travel to this temple directly.
By Rail: One has to take a train to reach Pathankot Junction. Outside the junction you will find auto rickshaws, which will directly take you to Mukteshwar Temple.
By Road: One can reach Pathankot via bus and then you can take a direct auto to Mukteshwar Temple.
Local Cuisine:
Whenever we talk about a place in Punjab you would be able to find similar local cuisines only.

Here you can try out food items like chole bhature, naan chole, and many more. Most of the people think that we should be traveling to star hotels and food outlets for the best food experience, but in reality, you should be traveling to dhabas for the best food and taste.
If you still want to try out some of their local cuisines you can check out their Makki di roti and Sarson da saag at any hotel or dhaba.
Conclusion:

Mukteshwar Temple is one such place in Pathankot that is filled with a number of secrets and has a huge history. Right after visiting this place, you would be able to know more about it. Another reason to visit this temple is for mental peace, you can sit here for long hours in peace, and you are going to love this experience.
Explore More: History of Takht Sri Damdama Sahib Which Nobody Knows