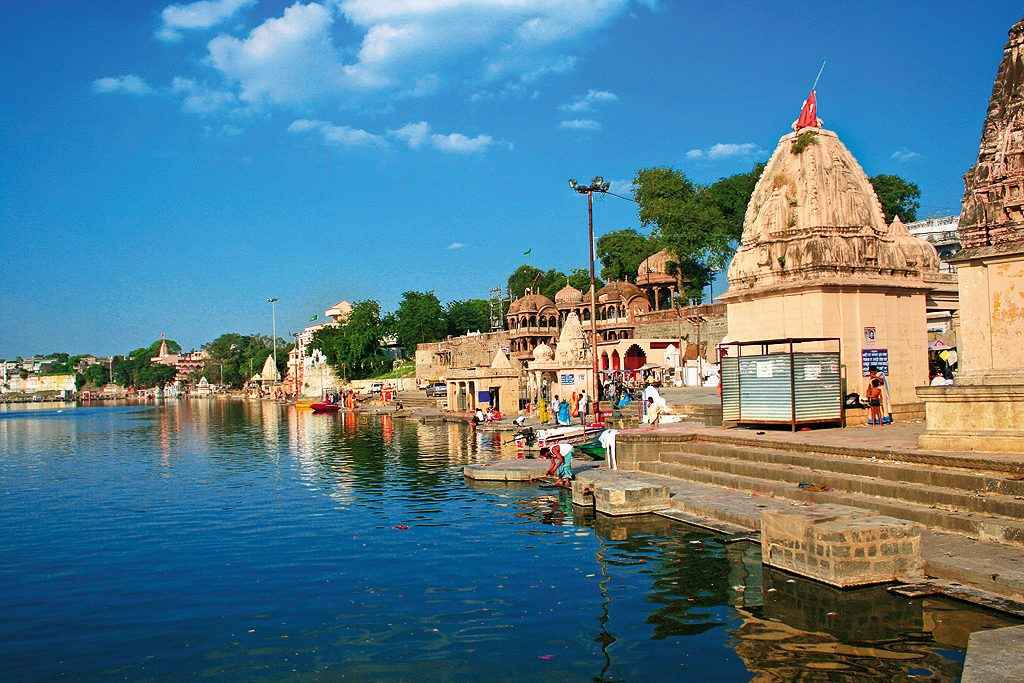 What's the point of sitting at home on the weekend? And what would be better than going on a trip on your weekend? That would be a recharge for your coming hectic and tight schedule.
Madhya Pradesh – The Heart of India offers a bundle of places to spend a good weekend. Be it a spiritual trip, an adventurous trip, a heritage site visit, or more. For every mood and vibe, you get to have a beautiful trip anytime over the year.
A connected trip from Indore to Ujjain will be the best if you stay at a decent distance from these places. You can have a one hour drive from Ujjain to Indore and vice-versa. One can have a great road trip enjoying the music. Spend the best time with natural scenic beauty over the complete journey.
About Indore
Indore is renowned for its cotton handloom industry, gorgeous palaces and temples. The street food, night markets, and more are the cherry on the cake. It also has a long history and rapid industrialisation. It makes sense why the city is gaining popularity among tourists. Planning an itinerary may seem like a tedious chore. As Indore has enough attractions and activities, you can spend a day covering some decent places. After that, head to Ujjain, and visit the Mahakaleshwar temple.
About Ujjain
So, Ujjain is one of those sacred places in Madhya Pradesh. Here, you can experience both external tranquillity and internal divinity. The vibe and place would surely soothe your spirit.
The city is known as the "temple city" due to its plenty of temples from various historical periods. Mahakaleshwar Jyotirlinga is the main draw in this area. It is one of the 12 Jyotirlingas. Bhasma Aarti is very important to attend at night at Mahakaleshwar.
Places to Visit in Indore
Sarafa Bazar
Khajrana Mandir
Ralamandal Wildlife Sanctuary
Janapav
Rajwada Indore
Chappan Dukan
Treasure Island Mall
Holkar Cricket Stadium
Tincha Fall
Sirpur Lake
Patalpani (33 kms from Indore)
You can hire a taxi and cover all the places in one go. You can start your trip by going to Khajrana Mandir. Later on, you can explore all the nearby attractions with your family and friends. You can taste 56 flavours and food at Chappan Dukan and enjoy a good time in Indore.
After spending a whole day in Indore and nearby places, start on a road trip to Ujjain. Ujjain is almost 60 kms from Indore so you would reach it in 2 hours with your vehicle.
Places to Visit in Ujjain
Harsiddhi, Gopal, Chintaman Ganesh, Chardham, Mangalnath, Bada Ganpati, Navagraha, and Kal Bhairav temples are a few temples worth seeing in Ujjain. The worshipers at the Kal Bhairav temple present the deity with alcohol as Prashad. On the banks of Shipra River, Simhastha (Kumbh Mela) is organised. It is the largest religious assembly in the world. Once every 12 years, making them the most popular tourist destination in Ujjain.
The Shri Ram Ghat sometimes referred to as Ram Ghat, is one of the tourist attractions in Ujjain. It is the oldest bathing ghat in Ujjain. Additionally, the Sandipani Ashram is a must-see location in Ujjain. According to history, this is where Lord Krishna received his education. You can hire a taxi to visit all the places in one go if you have reached Ujjain by Bus or Train. Many professional guides take you to see all the temples and places of Ujjain for a whole day.
Explore More: Try Traditional Rice Beers During Your Trip to Northeast India
Famous Food of Indore and Ujjain
One should always explore their culture and food when you visit any place.
Khopra Patties, Garadu, Bhutte ki kees, Batla Kachori, Poha, and Chappan, are among the foods most loved in Indore.
You must eat Bhutte ki Kees, Dal Bafla, Namkeens, and Sabudana Khichdi in Ujjain.
On the way to your trip, you must try Dhabas like Charpai, where you would get the traditional ambience and the delicious food.
Where to Stay in Ujjain and Indore
There are a lot of hotels and resorts to stay at in Ujjain and Indore. You can choose according to your requirement and budget.
How to Reach Ujjain
By Air: There isn't a local airport in Ujjain. Indore Airport is the closest airport to the city, 65 kilometres away, if you decide to travel by air.
By Train: You can reach Ujjain by Train and get a taxi to visit the places
By Road: You can also reach Ujjain from a decent distance by Road, exploring the drive to the fullest
How to Reach Indore
By Air: The city of Indore is served by and connected to other important Indian cities by the Devi Ahilyabai Holkar Airport.
By Train: Train travel is among the easiest ways to get to Indore. The city is connected to surrounding towns and distant cities by various mail and passenger trains.
By Road: To go to Indore, tourists can take the Road. A good road network effectively connects Indore to the rest of the nation.
Conclusion
If you are a traveller who is interested in enjoying scenic beauty along with a short devotional trip, Indore and Ujjain are you perfect weekend package. So, what's stopping you from planning the trip this weekend? Pack your bags and celebrate this weekend in the lap of nature and spirituality and also enjoy the nightlife of Indore and Ujjain.
India is blessed with many attractive destinations and it is not that difficult to choose one for your next vacation. However, instead of picking the routine destinations, this time take your loved ones to any unexplored location and enjoy each moment. TheTravelB.Com is your best guide to select underrated destinations across India. Reach us @ https://thetravelb.com/contact-us/ or send an email to contactthetravelb@gmail.com to share your experiences or for any suggestions.
Explore More: Visit Jang-e-Azadi memorial to Know About Freedom Struggle in Punjab