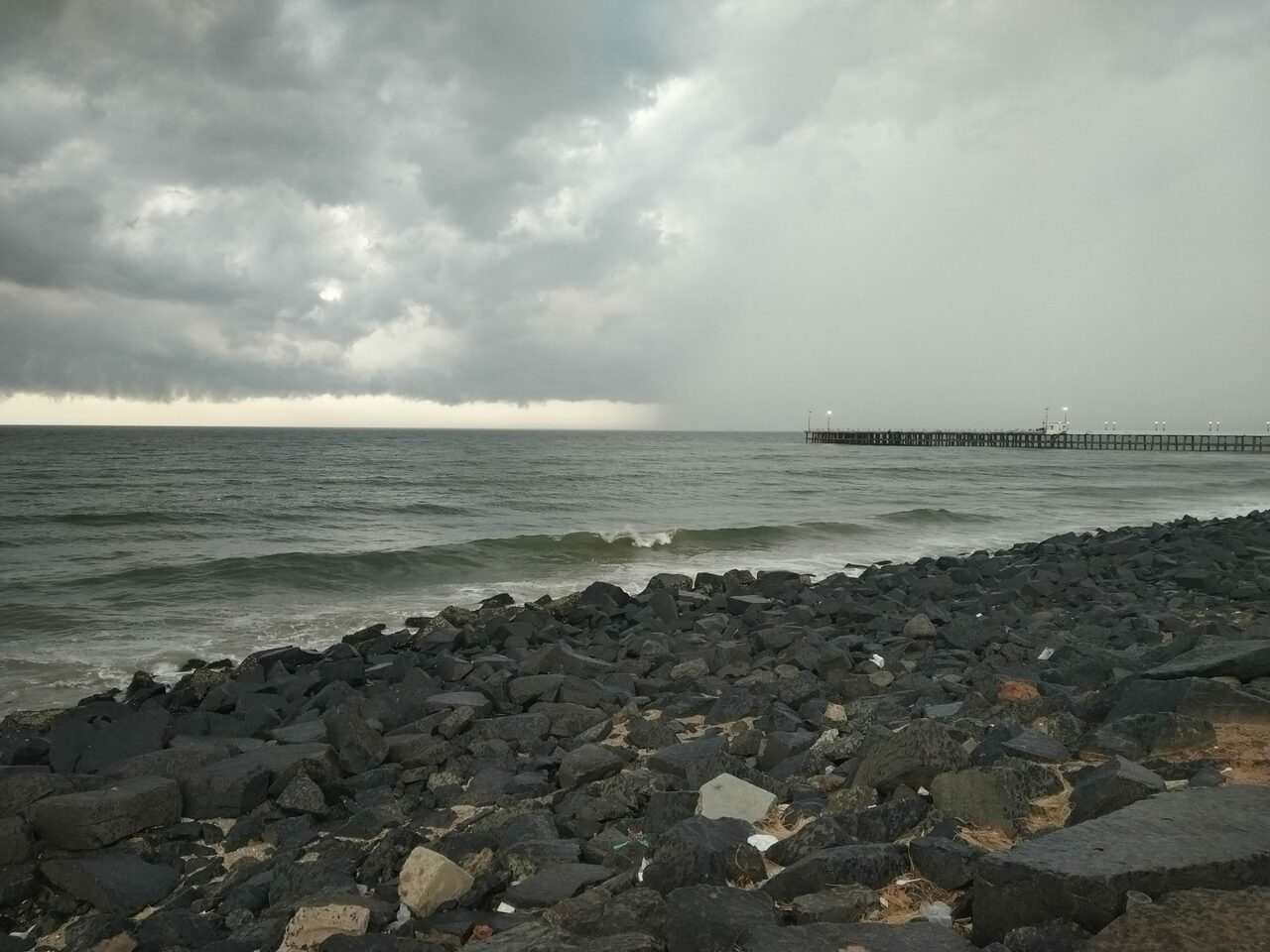 Amidst the weekly city chaos, we all look for someplace peaceful, yet fun. As Friday knocks on the door, the search value with itineraries for a weekend trip witnesses a hike. One most searched and valued weekend destination is Puducherry, formerly known as Pondicherry.
A quaint little town in southern India, it is a popular weekend gateway for tourists and locals alike. The city is known for its French colonial history, beautiful beaches, and relaxed atmosphere. The town has a French colonial legacy evident in its architecture and cuisine.
The beaches here are beautiful and serene, making them the perfect place to unwind and relax. There are plenty of things to do in Pondicherry, from exploring the French Quarter to soaking up the sun on the beach. There are also many exciting places to visit and activities to do, making it an amazing place for a fun weekend getaway. Here are a few must-visit places in Pondicherry.
Explore the unattended Union Territory of Pondicherry
The Union Territory of Pondicherry is an area rich in history and culture that has been left unexplored. There are many reasons to visit this fascinating place, including its beautiful beaches, unique French-influenced architecture, and captivating blend of Indian and French cultures. The clean streets with beautiful walls and graffiti on the side make the place even more alluring, as the evening breeze by the beaches, and hot food from the lovely bakeries.
With so much to offer, Pondicherry is worth a visit for anyone interested. The best time to visit Pondicherry is from October to March when the weather is cool and dry.
Rock Beach
Pondicherry is home to many beautiful beaches, but one of the most popular is Rock Beach. If you have always imagined sitting beside the sea and enjoying the water splashes, it is the place to be. This beach gets its name from the large rocks that line the shore. Visitors can enjoy swimming, sunbathing, and exploring the rocks.
There are also several restaurants and cafes in the area, making it a great place to spend a day. A popular tourist destination, it is always crowded with tourists and locals. You can find several hawkers selling food and other items around at all hours. However, if you are looking for a quiet place, Rock Beach spreads over a long area where you can find yourself a peaceful corner to sit in and enjoy the water view with the sunrise or sunset. You can even enjoy water sports here.
Explore More: Telangana Ooty Gottam Gutta is the Best Monsoon Getaway
Paradise Beach
Surrounded by waters, Pondicherry is a paradise for sea or beach lovers. While the most famous one is Rock Beach, Pondicherry offers many other quiet and private beach spaces to enjoy. One such beach is Paradise beach, located in Chunnambar.
To reach this isolated yet beautiful beach, one must take a ferry across the backwaters, taking 15-20 mins to reach from town. The best time to have fun on this beach is early morning when you have a clear inspirations sunrise view. Additionally, making it a perfect photography location. One can try fishing or even enjoy the different water sports here.
Auroville
If you are visiting Pondicherry to unwind, missing out on Auroville will only make your trip incomplete. A perfect place to calm those stressful nerves, Auroville is a small town by itself established as a spiritual community for human peace and unity.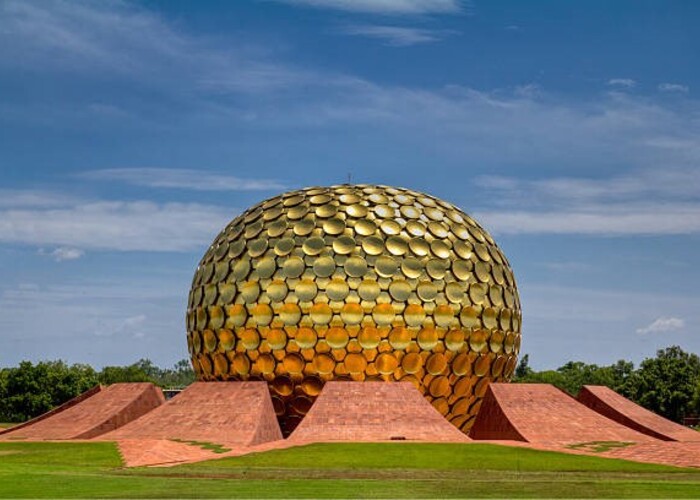 Auroville meaning "City of Dawn" was founded by a French woman named "the Mother", who was the successor of Sri Aurobindo. He is popularly known for his spiritual teachings and way of life. Accordingly, Auroville is a place free of politics and religion. It is renowned as a quiet place for meditation, classes, and workshops that also helps in self-revelation or knowing oneself better.
Le Cafe
Yes, you heard it right! It is a cafe, but Le Cafe in Puducherry is beyond coffee, shakes, sandwiches, and conversations. As much as you will relish the mouth-watering delicacies here, the open-air rooftop seating at Le Cafe located at the Rock Beach stretch makes it a must-visit place while vacationing in Pondicherry.
The sunset view with the cool breeze and the splashes of water moving up and down with the water sound against the rock offers an unbelievable experience. The scenic surroundings and unique location make it a prime and exciting property and make you happy with deliciously good food.
Churches in Pondicherry
Pondicherry has several churches that take you back in time. The beautiful architecture and historical significance make them well-known. These churches are now popular tourist destinations and are frequented by locals and visitors globally.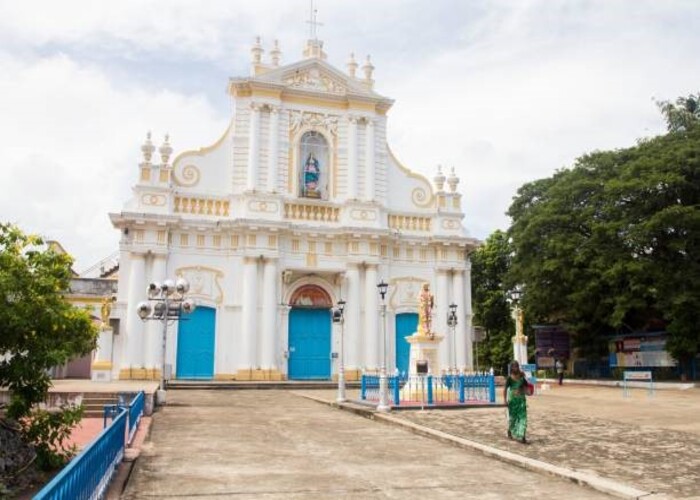 The most notable is the Church of the Sacred Heart of Jesus, the Immaculate Conception Cathedral, and the Eglise de Notre Dame des Anges. These three churches are all situated within walking distance of each other and offer unique perspectives on Christianity in Pondicherry. Their beautiful interiors are filled with intricate paintings and sculptures that are awe-inspiring.
Explore More: Visit Antharaganga Waterfalls in Hyderabad to Unwind in Nature's Bliss