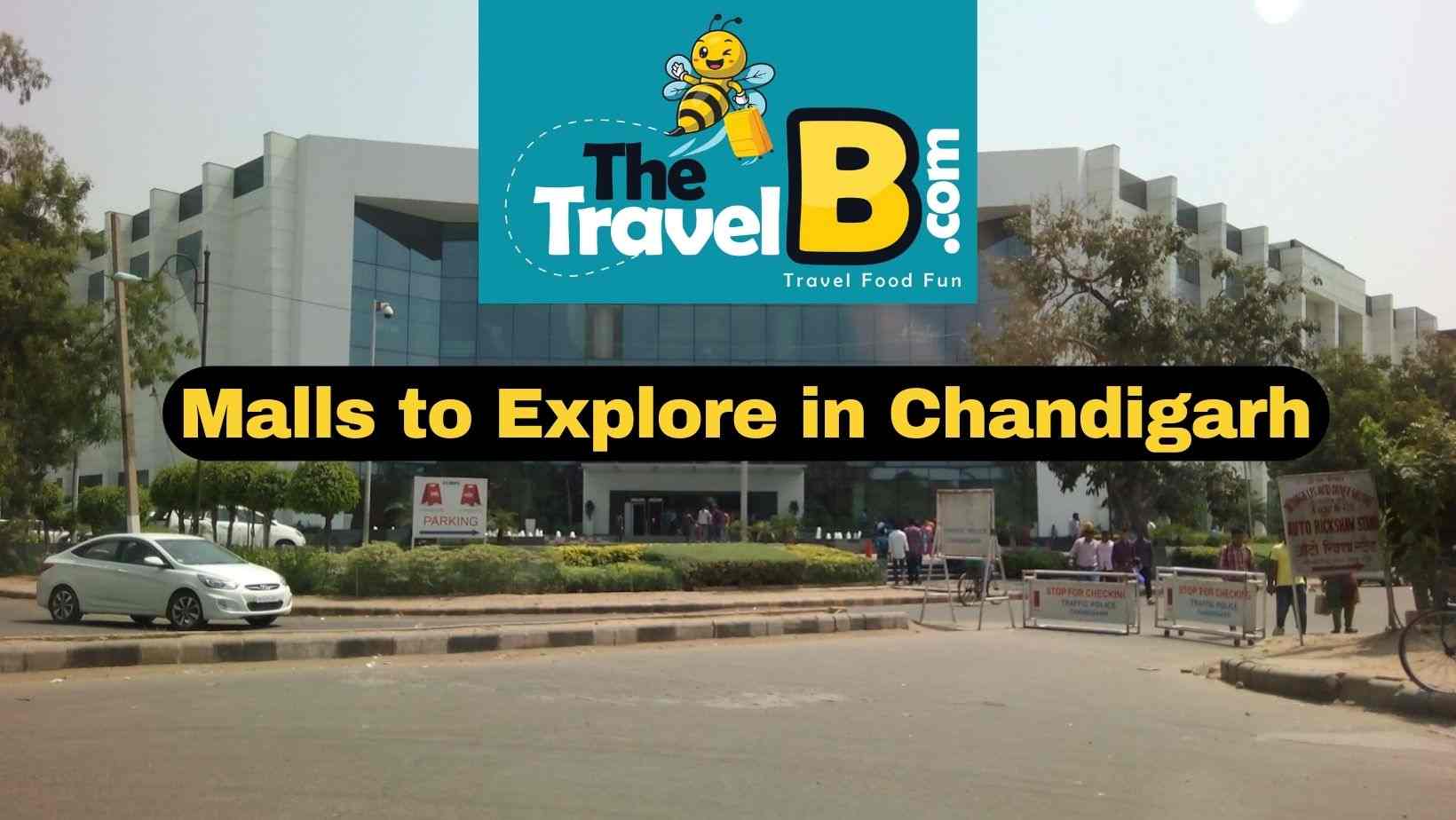 Just assume you are traveling in Chandigarh from the last few days, exploring a lot of places like food outlets, gardens, hotels, Gurudwaras, and many more such things, but you still feel that something is missing.
If you feel the same then you are right because you have missed a huge part of Chandigarh and that is the malls of Chandigarh.
Here in this post, we are going to talk about some of the best malls that you should explore in Chandigarh.
Here are the Best Malls to Explore in Chandigarh
Whenever you are traveling to Chandigarh most of the people will suggest you to travel to this one mall which is in the most famous part of Chandigarh, that is The Elante Mall in Sector-17 Chandigarh.
Nobody talks about the other malls present in Chandigarh, because most of the people think that there are no other malls in Chandigarh other than the Elante Mall.
But you are going to get a shock that Chandigarh is filled with exceptional malls where you can shop various things and explore.
However, the Elante Mall tops the list.
Elante mall is considered as one of the biggest malls in Chandigarh which covers around 1,150,000 sq ft of area. This mall also holds the position of being the eleventh biggest and best mall in the country.
Around the mall you would be able to notice a perfect mixture of modern designs and greenery. The complete design and development of Elante mall is done by the famous Larsen and Toubro Realty, and they have developed this place in such a way that it feels relevant even today and no other mall in Chandigarh is able to match up to the quality of this mall.
This mall comprises 4 floors along with a basement where you would be able to find multi-level parking along with electronic parking machines.
You name a thing and you would be able to find that in this mall. Within the Elante mall you would be able to find a food court, eight screen multiplex, fun city and many more such things that will get rid of the boredom in your life.
Some foreign and domestic brands that you can find inside this mall are Westside, Lifestyle, Pantaloons, Woodland, Skechers, Decathlon, and more.
The timings of Elante mall are from 10 am to 10 pm.
The next best mall to explore in Chandigarh is TDI Mall. The major motive behind the development of TDI mall was to build a place that offers the perfect combination or spot for entertainment and shopping.

Hence, whenever you are planning to go shopping and also have a plan to watch a movie or go for some fun activity in Chandigarh, you would be suggested TDI Mall. This mall is situated in 17D, Sector – 17, Chandigarh.
You would be able to notice a number of international brand outlets here in this mall such as Lee Cooper, Pepe Jeans, United Colors of Benetton and more.

Also, if you are trying to find a mall in Chandigarh which is luxurious and full of convenient options, then TDI Mall is the place you should visit.
Here is the third option from the list of the best malls to explore in Chandigarh, and that is DLF City Centre Mall which is situated on plot number 22-23, IT Park, Phase-1, Manimajra, Chandigarh.
If you are looking for a mall with a motive of finding discounts on almost every domestic or international brand then the DLF City Centre Mall is the right place.

When we have a look at the location of this mall, it's situated in centre and that is why it is also called the city centre mall. Secondly the major reason behind the development of this mall was to provide high-quality products and services to the people of Chandigarh for even their basic needs.

This mall was developed for the people of every class, with the help of which they all can take advantage of an elite service feel. DLF City Centre Mall also comes with PVR Cinemas and is considered as one of the most customer friendly mall.
Let us have a look at our fourth option from the list of the best malls to explore in Chandigarh which is the Piccadily Square Mall. If you are bored of your daily life and want to make some change in your schedule then Piccadily Square Mall is the perfect spot for you. Here you can take advantage of the multiplex cinemas and there are a number of outlets from where you can do shopping all at a budget friendly rate.
This mall is situated at Sub City Centre, Sector 34A, Sector 34, Chandigarh. Within this mall you would be able to find a number of food outlets such as KFC, Froyo, Tummy Yummy, Pyro, and many more.
This mall is specifically created to make people chill in this place after their 9 to 5 jobs or on weekends. Along with that you get the best quality products at amazing prices.
Here comes our final entry from the list of best malls to explore in Chandigarh which is City Emporium Mall situated at 143A, Purv Marg, Industrial Area, Phase 2, Chandigarh. The biggest attraction of this mall is that you would be able to get the best cinema experience.

If you are trying to find a mall where you can watch the latest movies with exceptional experience then the City Emporium Mall is the right option for you.
Conclusion:
We hope that our post helped you and now you know that Elante Mall is not the only mall in Chandigarh. You can check out the above-mentioned malls, every mall comes with a specific attraction point and offers exceptional experience in its section.
India is blessed with many attractive destinations and it is not that difficult to choose one for your next vacation. However, instead of picking the routine destinations, this time take your loved ones to any unexplored location and enjoy each moment. TheTravelB.Com is your best guide to select underrated destinations across India. Reach us @ https://thetravelb.com/contact-us/ or send an email to contactthetravelb@gmail.com to share your experiences or for any suggestions.
Explore More: Top 5 Markets in Delhi for Shopping