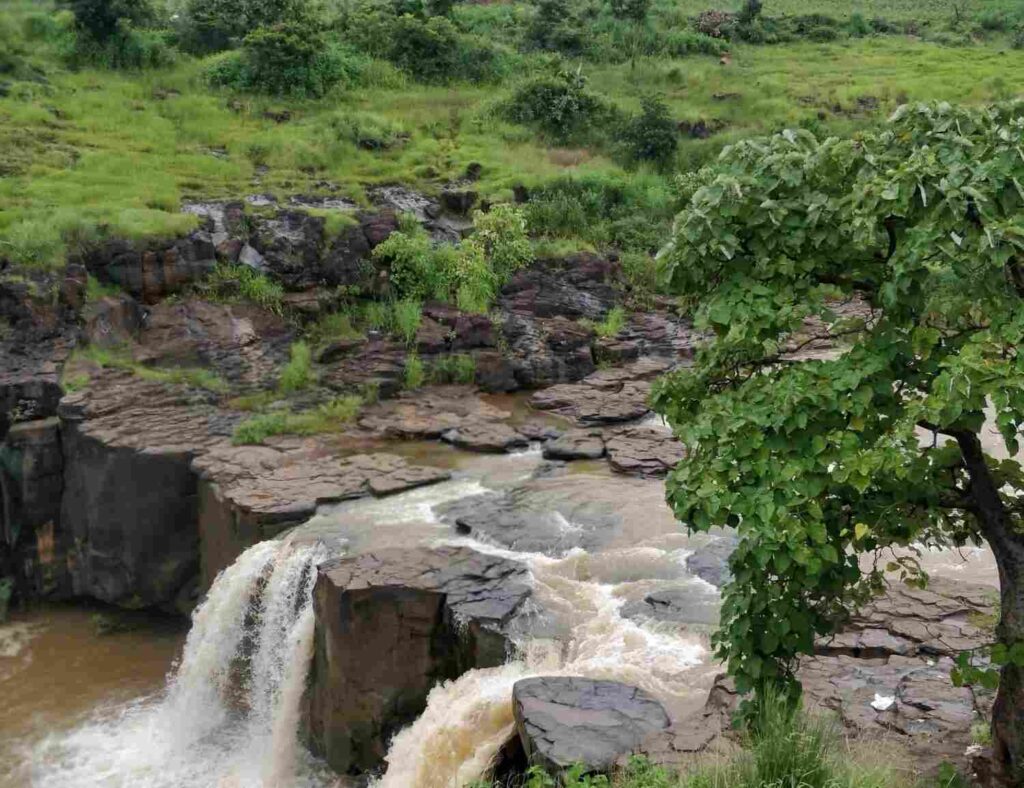 Telangana is not just known for architectural marvels and temples but also the home to monsoon destinations. The natural delights in its interior can calm you with their tranquil beauty and expansive, verdant lands. Monsoon is the best time to get immersed in at these picturesque locations.
Gottam Gutta, popularly known as Telangana Ooty is a fantastic destination for the post-monsoon and early winter. One who wants to chill out on nature's lap, can experience the exciting and mesmerizing natural beauties within the state.
Gottam Gutta is located at a distance of 80 kms from Hyderabad and 25 kms from Zaheerabad. It lies on the borders of Karnataka and Telangana states. It is a tourist place where people from Maharashtra, Karnataka, and Telangana throng during the monsoon and winter seasons. The green cover with high hills and valleys spread over miles is a major attraction.
It is the ideal location for nature enthusiasts and those who long for an adventurous trek. You must trek through the jungle to reach Gottam Gutta, a major attraction here.
With the stunning panoramic view from the top, the exhaustion brought on by ascending hills among the deep forest will simply vanish. The sight of the waterfall amid the hills is a visual treat. You feel like relishing on nature's bed and can take a break from the monotony of everyday life.
You Must Know
There are no safety measures, and the trek on slippery mud roads during heavy rains is risky for adults and children unless you are a trekking expert.
Things to carry
You don't find any food outlets nearby. Therefore, carry your food and water. If possible, carry camping material, to leisurely enjoy your stay and food amidst greenery.
Umbrella
Trekking shoes
How to reach Gottam Gutta
The roadway to Zaheerabad from Hyderabad is well-connected. You can go by car or bus. You have numerous buses from Hyderabad to Zaheerabad. If you go by bus, you must get down at Zaheerabad and take a local vehicle to reach Gottam Gutta.
Read More: Chandrampalli Dam: Best Weekend Getaway from Hyderabad in Monsoon
Nearby places to visit
Chandrampalli dam / Chincholi Wildlife Sanctuary
It is not advisable for those with breathing problems to trek up the Chincholi Wildlife Sanctuary.
Ethipotala falls
Sri Guru Gangadhara Bakka Prabhu Temple
Shiva temple
Bhavani Mata Gudi
Vigneshwara temple
Jadi Malkapur Falls, located at a distance of 10 km from Gottam Gutta, holds your sight. You cannot take your eye away from the impressively flowing waters. Tourists recommend visiting this place when planning their trip to Gottam Gutta and weekends see the maximum crowd
Jharani Narasimha Swamy Temple should be on your travel list if you plan for a long weekend. The temple is 41 minutes journey from Zaheerabad. Lord Narasimha Swamy is inside a cave and in the waters. You have to walk through waters over 300 mts to reach the temple. When visiting this temple, you must be extra careful with children and the elderly.
How to reach Jharani Narasimha Swamy Temple
You can travel by train or bus or can drive by car.
Accommodation
You can find accommodation in hotels and restaurants in Zaheerabad.
Conclusion
Gottam Gutta is the perfect one-day destination for nature enthusiasts. When planning for a long weekend, it is worth visiting the places near Gottam Gutta, especially Jharani Narasimha Swamy temple. You can enjoy the roadway to Zaheerabad when planning the visit by own vehicle. Visit the breathtaking view during the early and post-monsoon and winter seasons. You can go with family and friends to have fun and enjoy the nature trip. Please carry garbage covers and do not litter this nature's paradise.
Also Read: Drench Yourself in Abundant Nature at Maredumilli