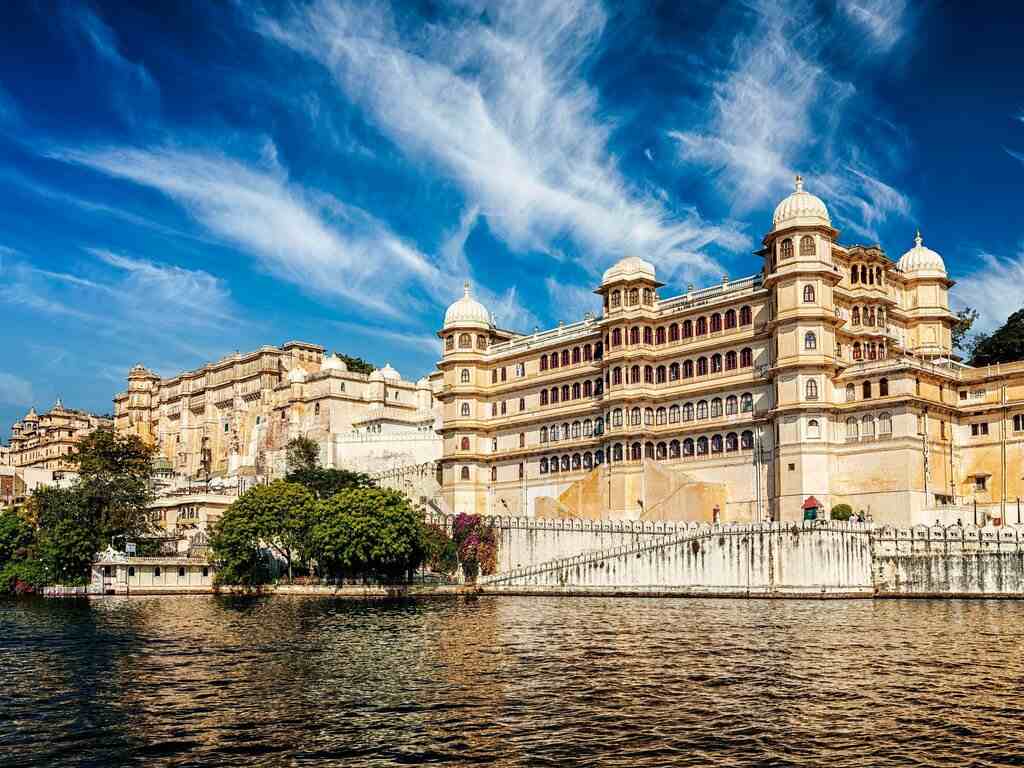 When it comes to describing the place I grew up in, I can never find words that would be enough to describe the beauty of this place. As seductive as the city's monuments, Udaipur looks like a delicate watercolour.
With its placid lakes, gaily gliding boats, and graceful havelis, the city grew on the banks of Lake Pichola, which still dominates the south of the city, along with the City Palace.
History
The city of Udaipur takes its name from Maharana Udai Singh II, who founded the city in 1559, as the capital of the Mewar kingdom ruled by the Rajput Sisodia clan. While its name translates to "city of dawn," interestingly, it comes to life at dusk. Set among lakes surrounded by the hazy Aravallis, it is carved out of the Girwa Valley.
Mewar's royal family has led the way by converting parts of its palace into luxurious retreats; its old city area and Lake Pichola have followed suit. Within walking distance of the palace is the colorful Lal Ghat, which is crowded with tourists, shops, and restaurants.
The Gangaur Ghat lies similarly vibrant to the north. There are beautiful lakeside restaurants lining Hanuman Ghat, across the bridge outside Chandpole on the opposite bank. In addition to these captivating attractions, this small city also has an unobtrusive yet elegant side that can be explored.
How to Reach
The city is well connected by air, highways, and railways, making it easy for travelers of all ages to get to this wonderful city.
Maharana Pratap Airport, also known as Dabok Airport, is located about 24 kilometers from Udaipur. The city is well connected by air with all the major cities in India (3-4 flights a day from Delhi & Mumbai).
If traveling by train or bus, the city has excellent highways and excellent rail networks, connecting it to cities not just in Rajasthan but also across the country. Some of these cities include Mumbai, Ahmedabad, Agra, Chittorgarh, Ajmer, Sawai Madhopur, Jaipur, Delhi, Khajuraho, and others.
Getting Around
Autos without meters are ubiquitous in this town and are by far the most convenient way to travel around. Make sure you agree on the fare before boarding. The old town can easily be explored on foot.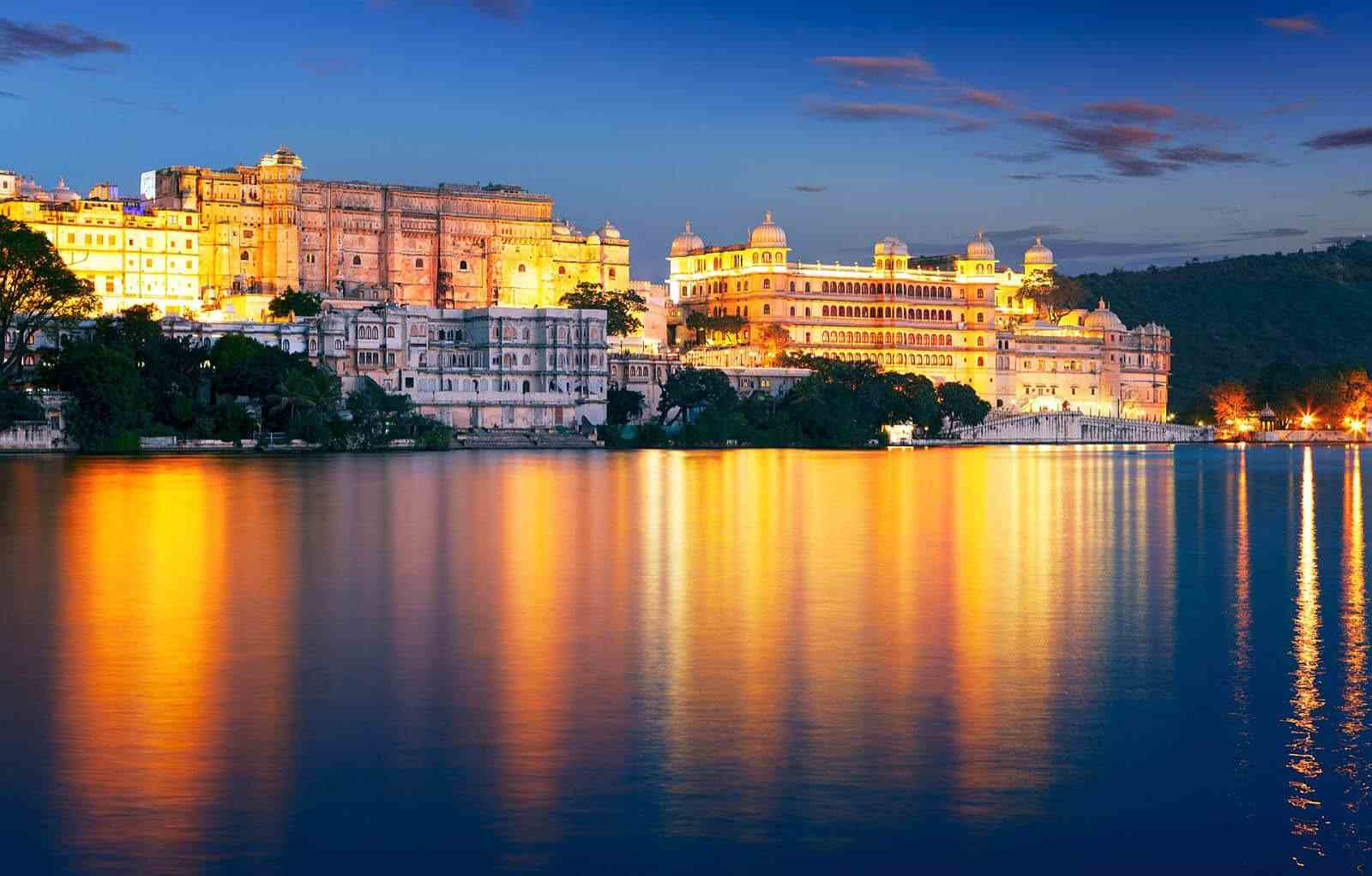 Places to Stay in Udaipur
Those who can afford it, may wish to stay in one of the world's most luxurious hotels which were once ROYAL PALACES, such as The Taj Lake Palace, or The Oberoi Udaivilas! A night's stay may cost between INR 50,000 and INR 60,000.
If you would like to experience the MARWAR HAVELI STYLE, budget hotels are the best choice! Prices may range from INR 4000-7000 per night.
Udaipur has many hostels for budget-conscious travellers and solo travellers. Prices range from 600 to 700 INR per night.
Explore
The City Palace of Udaipur
Located on Lake Pichola, the City Palace of Udaipur is the largest palace complex in Rajasthan. With beautiful balconies and windows, colored tinted glass, marble and mirror work, and opulent rooms, it is a perfect example of Marwar architecture! You can also visit the palace's museum and crystal gallery, which will fill you in on the life of Udaipur's Maharajas.
King's Vintage Car Museum
Kings of Udaipur were quite serious about their cars! (Not kidding) One of these cars was used in a Bond film! Maharaja owns these royal cars and they are housed at the Vintage Car Museum in Udaipur!
Sajjangarh Fort (Monsoon Palace)
Situated on Bansdara Mountain on the outskirts of Udaipur, Sajjangarh Palace is also known as Monsoon Palace. Originally built by Maharana Sajjan Singh as an observatory, it now serves as one of the best places to view Udaipur's skyline and panoramic city views, especially at sunset.
Bagore Ki Haveli
Along the banks of Lake Pichola, Bagore ki Haveli is located on Gangaur Ghat Marg. This haveli was built by Prime Minister Amar Chand Badwa in 18th century. The haveli contains more than 100 rooms with elaborate exhibits and mirror work. Besides offering a museum, it also has a dance show called Dharohar every evening.
Jag Mandir
Jag Mandir, also known as Lake Garden Palace, is located on an island in Lake Pichola. The palace was once the royal household's summer retreat. There are a number of impressive structures in the palace worth seeing. One must take the boat to visit Jag Mandir.
Ahar Cenotaphs
Located about 2 kilometers east of Udaipur, Rajasthan, Ahar Museum includes the Ahar Cenotaphs and Ahar Archaeological Museum. Beautiful architecture and the fact that this attraction was the cremation ground of the Maharanas of Mewar are the features that make this historical attraction so popular.
Saheliyon ki Bari
Udaipur's Saheliyon ki Bari is a beautiful garden and one of the most popular tourist attractions. It was built by Maharana Sangram Singh in the 18th century for the royal ladies of Mewar and features fountains, marble art, and lush lawns. Saheliyon ki Bari means 'garden of maids' in English. Located on the banks of Fateh Sagar, it is one of Udaipur's most stunning attractions.
Also Read: "Visit Lonar Lake to unwind its Mystery"
More places to visit:
● Badi Lake
Shilpgram
Ambrai Ghat
Hathi Pol Bazar
Fateh Sagar Lake
Taj Lake Palace
Nehru Garden
Jagdish Temple
Sukhadia Circle
Eklingji Temple
Gulab Bagh and Zoo
Doodh Talai Musical garden
Mansapurna Karni Mata Temple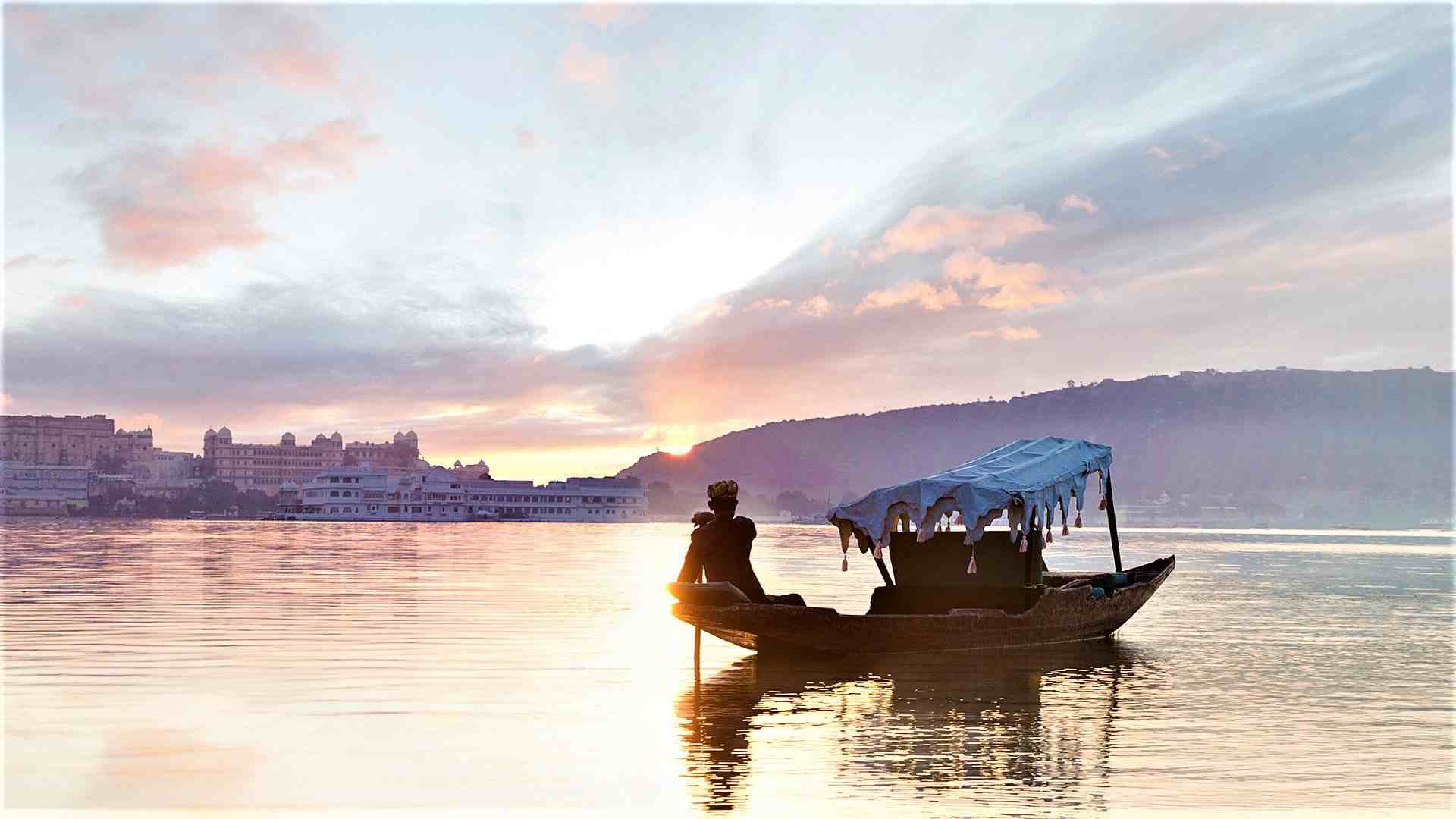 Where to Eat
Udaipur has a lot of fantastic fine-dining restaurants, but the area surrounding Lake Pichola has an assortment of contemporary cafes and restaurants. For budget eats, try the stalls around Fateh Sagar Lake and Sukhadia Circle. If you are a non-veg lover, don't miss the famous Udaipur Laal Maas.
Best time to visit Udaipur
Visit Udaipur between September and February to experience chilly winter weather! The months of June to August have their own perks, namely some dramatic clouds covering the city.
I recommend avoiding Udaipur during its peak summer season (March to June) and spare yourself from the scorching heat!
To say the least, Udaipur's romanticism is genuine, neither influenced nor manipulated. Filigreed balconies and rippling waves weave together in harmony as a symphony between man and the elements.
Also Read: Trip to Trimbakeshwar will Leave You in Spiritual Serenity
India is blessed with many attractive destinations and it is not that difficult to choose one for your next vacation. However, instead of picking the routine destinations, this time take your loved ones to any unexplored location and enjoy each moment. TheTravelB.Com is your best guide to select underrated destinations across India. Reach us @ https://thetravelb.com/contact-us/ or send an email to contactthetravelb@gmail.com to share your experiences or for any suggestions.