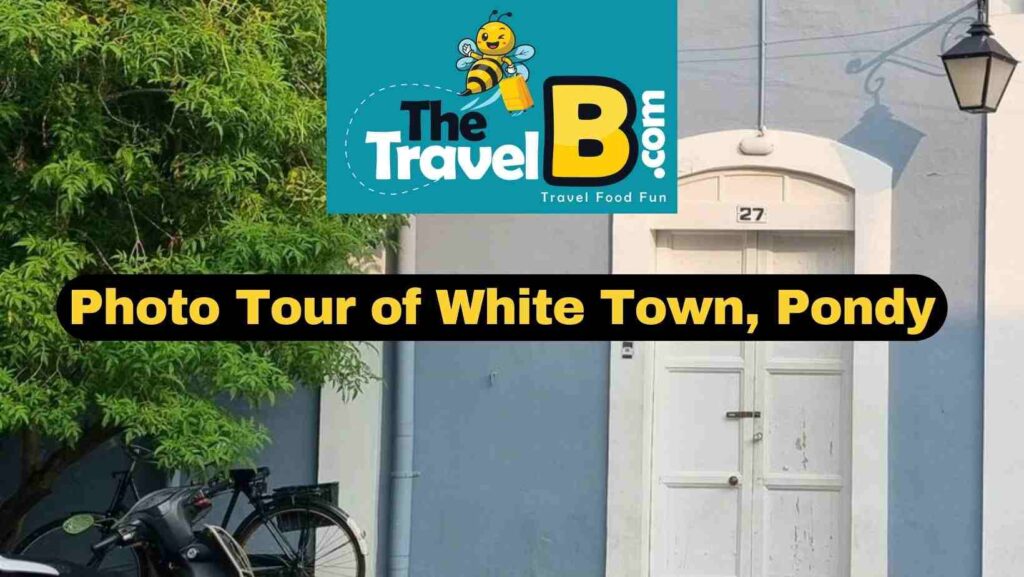 Blue, Grey, Yellow, Pink, White – These may be regular colours elsewhere, but they are special on the French era heritage buildings in White Town, the heart of Pondicherry aka Puducherry. The beautiful clean streets here with age-old trees on either side of the road is best experienced on foot.
Situated just beside the famous Promenade Beach, White Town is now dominated by famous Cafés in the age-old buildings with French architecture.
All the Government institutions of Puducherry including Office of Chief Secretariate, Raj Niwas (Raj Bhavan), Assembly, Government Hospital, state museum are all in White Town.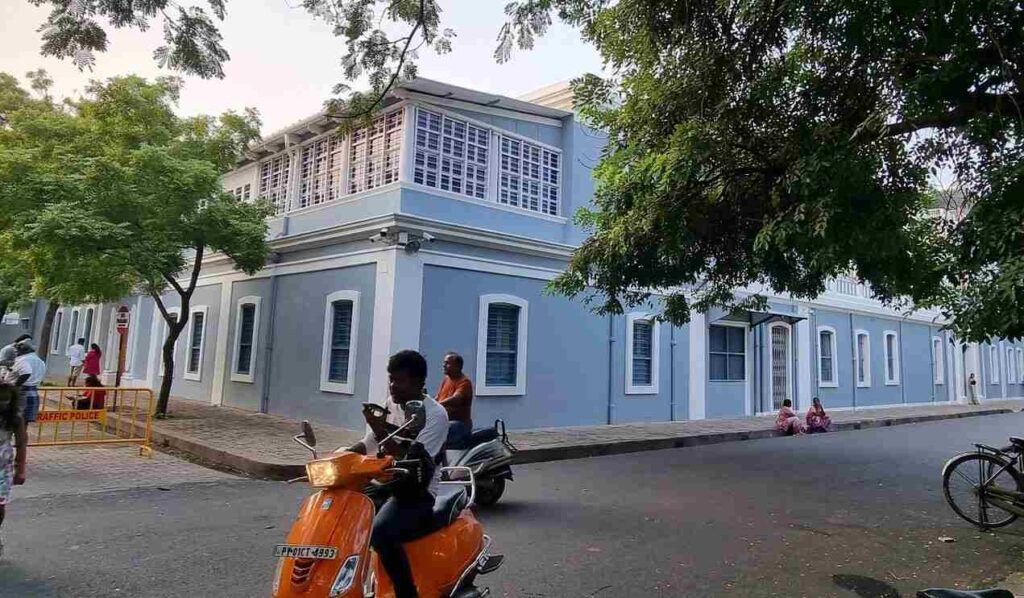 White Town is also famous for Sri Aurobindo Ashram, place where the remains of Sri Aurobindo are kept in a Samadhi. Indian and foreign tourists visit this place standing in a long queue outside the house.
Photographers, be it amateurs or professionals are fascinated about White Town as they can capture these beautiful streets in their lens. The streets here are always busy with some or the other shoots which includes film shootings, pre-wedding shoots, post-wedding shoots and pregnancy shoots among others.
Arulmigu Manakula Vinayagar Temple, the famous ancient temple is situated in White Town. This Lord Ganesha temple is renowned for its architecture, heritage and culture.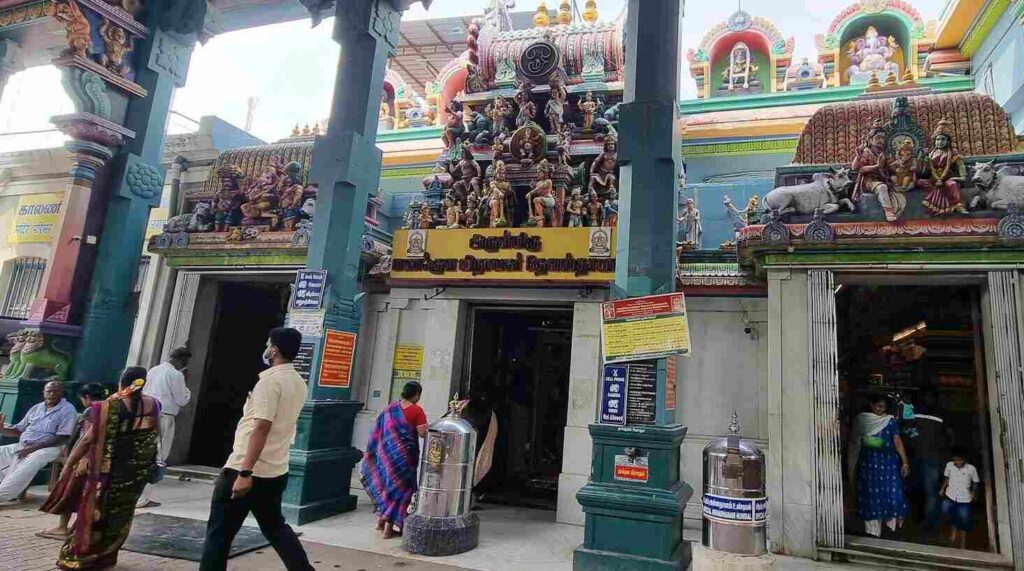 The 1.2 km-long popular stretch of Promenade Beach or Rock Beach also houses beautiful architectural buildings which are now converted into seaside guesthouses and government offices.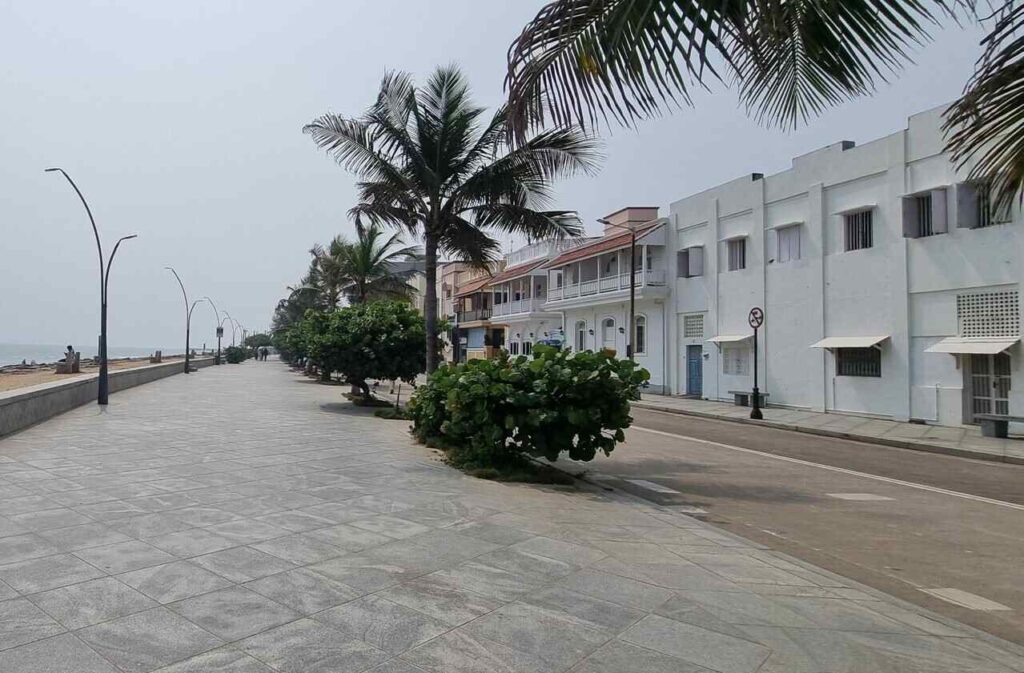 India is blessed with many attractive destinations and it is not that difficult to choose one for your next vacation. However, instead of picking the routine destinations, this time take your loved ones to any unexplored location and enjoy each moment. TheTravelB.Com is your best guide to select underrated destinations across India. Reach us @ https://thetravelb.com/contact-us/ or send an email to contactthetravelb@gmail.com to share your experiences or for any suggestions.
Explore More: Ramapuram Beach – A Perfect Weekend Getaway