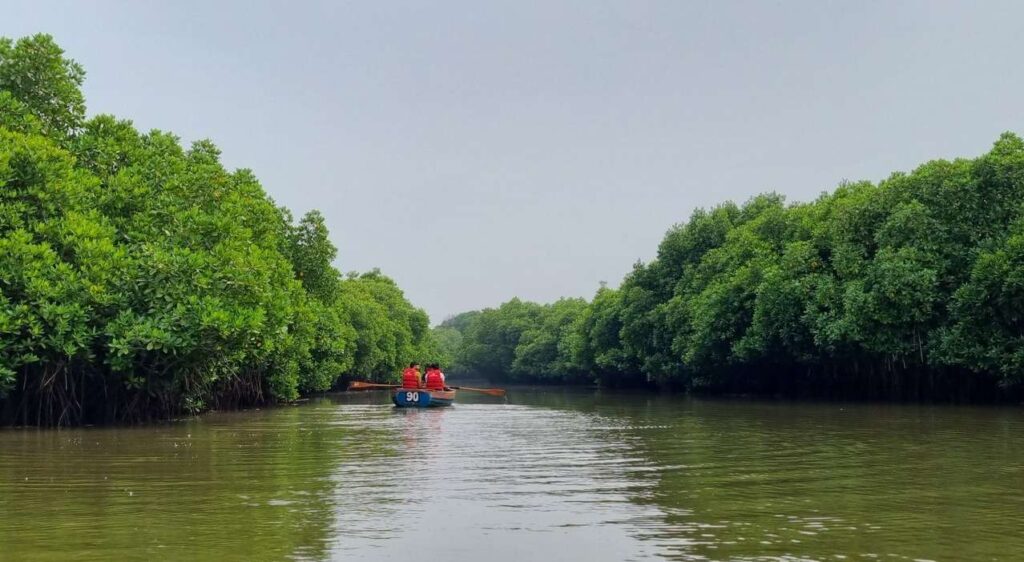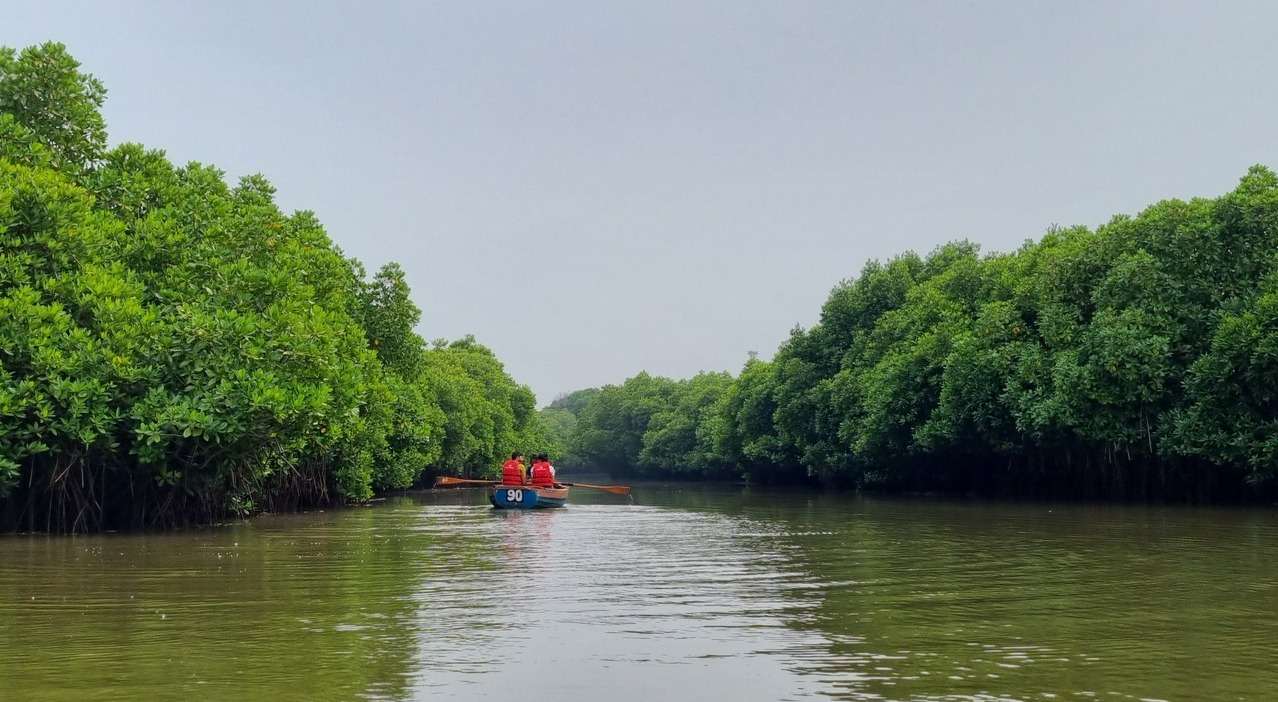 A holiday trip need not be just for leisure, it could be a learning experience too. Tamil Nadu's Pichavaram is one such place where nature immerses a traveler with mind boggling beauty and knowledge as well. To start with, Pichavaram mangrove forest is the world's second largest mangroves.

About Pichavaram Mangrove Forest
Pichavaram mangrove spread over 1,100 hectares in the estuaries of River Vellar and River Kollidam is separated from Bay of Bengal by a lengthy sand bar. Scientists and forest enthusiasts from across the globe visit this mangrove forest to study this astonishing place spread about 45 square kilometers.
If we have to believe the locals, this vast mangrove forest saved the region from the impact of the 2004 Tsunami. This place is also called as the Sundarbans of South India as Sundarbans in West Bengal is the only other place in India which has a largest spread of mangrove forest which also houses Bengal Tigers.

Boat Ride Through Pichavaram Mangrove Forest
Tamil Nadu tourism department has provided two options for travelers to explore the beauty of mangrove forest, row boat and motor boat. One can hire the row boat that accommodates four persons for Rs 400 per person whereas the cost of the motor boat is about Rs 250 and around 8 persons can travel in it.
We recommend you to choose the row boat to have a better experience as they glide through the low-lying tangled trees. Your heart will have a surreal feeling with the awe-struck views and your mind will wonder how this beautiful place was formed by nature.
Do remember that with the amount we pay at the counter, the drivers will cover only 1 km for a short time. However, drivers will give us an option to pay extra to see some shooting spots and drive for one hour in the mangroves. It is worth paying them extra as it will be an out-of-the-world experience.
With such breathtaking scenery, Pichavaram mangrove forest has appeared in many South Indian films like Idayakanni, Sooryan, Dasavatharam and Detective among others. Bird lovers can also enjoy this ride as they can spot different species of birds here.
Timings: Boat operates from 9 am to 4 pm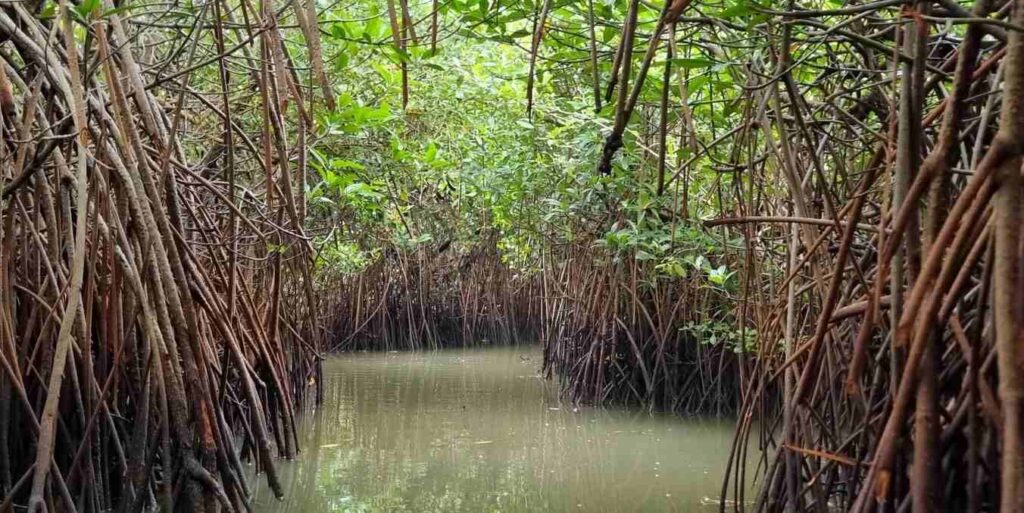 How to Reach
By Road: Pichavaram is 243 kms away from Chennai and the nearest town is Chidambaram which is 15 kms away. There are frequent local buses and private vehicles from Chidambaram to Pichavaram.
By Train: The nearest railway station is also Chidambaram and there are a good number of trains from Chennai.
By Air: The nearest airport is in Pondicherry which is at a distance of 65 kms.
One can easily plan a day trip from Pondicherry to Pichavaram and the travel time is around 2 hours. We recommend starting early as the road is currently under-construction. Keep asking the locals for the correct route as most of the sign boards will be in Tamil and there are high-chances of missing the route prompted by google.

Food and Accommodation
There is a restaurant in the premises operated by the tourism department. If you want to try authentic local food or local seafood, there are few food joints nearby. We advise that to visit first and decide by taking note of the ambiance and hygiene levels.
As Pichavaram is a small village, there are no accommodation options other than a resort operated by the tourism department which is poorly maintained. One can find a few decent hotels in Chidambaram.
Also Read : Shri Kali Devi Mandir, A Must-Visit Ancient Temple in Patiala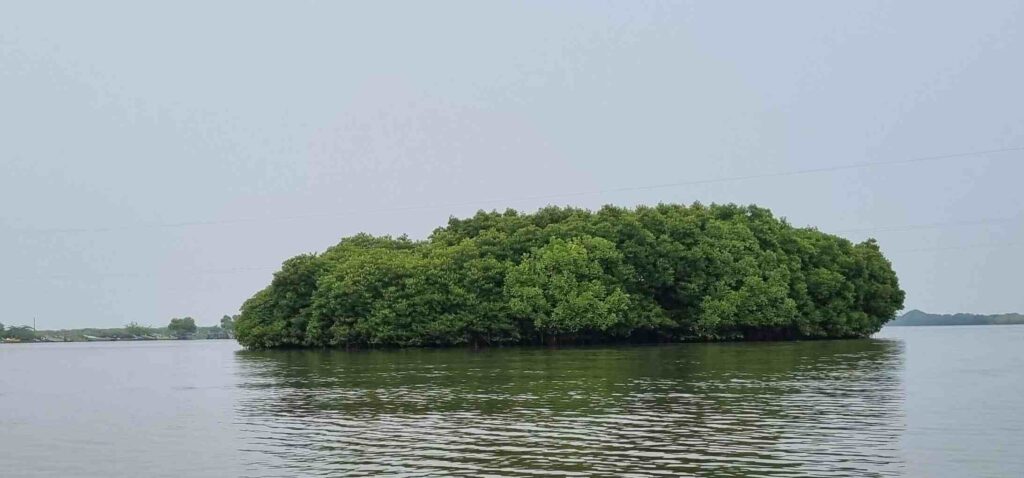 Nearest places to visit
.Thillai Nataraja Temple in Chidambaram
.Pondicherry (64 kms)
.Thanjavur (137 kms)

Important Points to Remember
.Plan a trip between November and February to have a pleasant experience as the summer in Tamil Nadu will be harsh. Bird watchers can have their full too since this is the season of migratory birds as well
.Weekdays are ideal since the weekends will be crowded by the local visitors. 
.Do not hesitate to pay extra money to boat drivers for extra distance as they will make your trip more memorable
.Though the water is not deep, be careful with the kids and keep the life-jackets on all the time 
.Carry water bottle and keep yourself hydrated as the humidity will be high 
.Please do not litter this beautiful destination
Conclusion
The trip to Pichavaram Mangrove Forest will be a once-in-a-lifetime experience as the nature and the scenery absorbs you. If you are on a trip to Pondicherry or Thanjavur, just take an extra day and plan a day trip to Pichavaram. It will not disappoint you in any way and it will bring an inquisitiveness in kids to know more about this strange formation of nature near the sea.