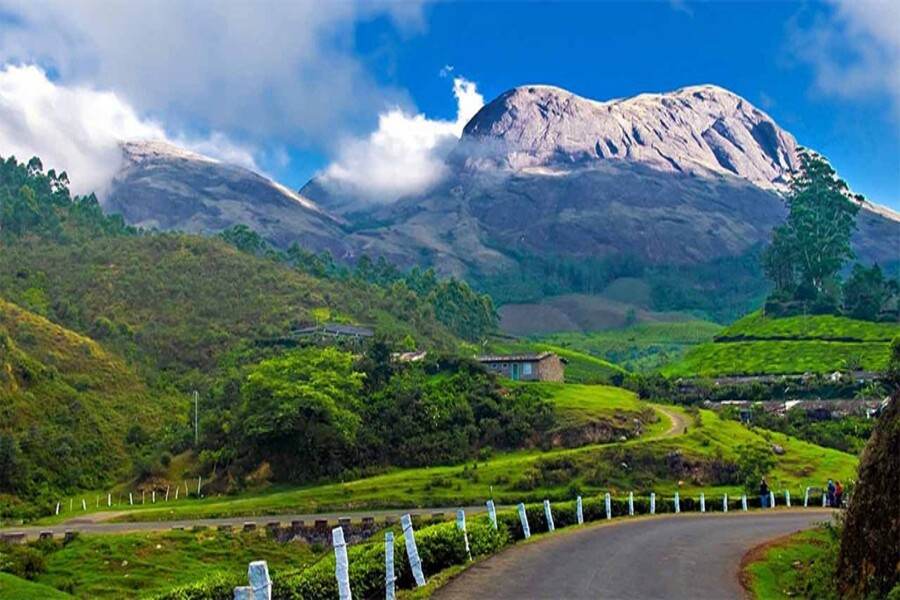 Kanatal is a small picturesque hill station located in Uttarakhand. It is about 78 kms from Dehradun on the Mussoorie-Chamba Road. The tiny town is situated at 8,500 feet above sea level. Kanatal is named after a lake that once existed. The lake after which the town is named has dried and no longer exists. In the local language, the literal meaning of Kanatal is 'Dried Lake'.
Even though Kanatal isn't very popular, it has beautiful scenery, lush vegetation, and a lot of adventure activities. When it snows, Kanatal is the ideal destination for the winter. Meditation and nature photography are also things you can try there.
Things to do in Kanatal
There are a lot of adventure activities to do in Kanatal. Along with this, you can also try some stress-relieving activities such as meditation. Due to its serene and wonderful location, every activity you do will give you an amazing experience. Kanatal is famous for its apple orchids. Do visit apple orchids while you are in Kanatal.
Some activities you can try in Kanatal are:
One of Kanatal's adventurous activities is a 5-to-6-kilometer trek through Chamba. Trekking and taking nature walks are ideal activities at the Kodai Jungle in Kanatal. The jungle trails offer stunning views of the surrounding valleys, hills, wild orchids, and thick vegetation. Kodai jungle is a treat for the eyes of the people.
Engage in activities like badminton and volleyball, rock climbing, and trekking during the day. After which go for night camping. Kanatal is a famous spot for night camping. Features of night camping are bonfire, grill, games, and stargazing. The price for camping starts at around Rs. 4500/per person.
Keep a day for sightseeing only. During this day you can visit places in and around Kanatal. Places like Dhanaulti, Mussorie, and Dehradun can be visited. The Surkanda Devi temple is located 5 kms from the city center of Kanatal. You can visit it on the same day.
You can also opt for a homestay in Kanatal. The houses in Kanatal are made up of mud. Staying in them will give you an experience of how the pahadi household works. You have access to the whole house while staying in a homestay.
Explore More: Explore Kapurthala, the 'Paris of Punjab' with Beautiful Palaces
The Kodai jungle offers various kinds of activity. One of those is jungle safari. The abundant flora and fauna of the Kodia forest range are well known for their dense, lush greenery. Numerous rare birds and animals, including musk deer, wild boar, nilgai, and barking deer, can be seen in the forest.
How to Reach Kanatal
Kanatal can only be reached by road. Jolly grant airport in Dehradun is the nearest to Kanatal. The nearest railway station is also located in Dehradun. After reaching any of these places you can easily travel to Kanatal by road.
You can take a bus to Kanatal. Go to the bus stop from the railway station. Buses are available for every 2 hours. You can get a cab directly to Kanatal easily from the airport and railway station. By cab, you can reach Kanatal in about 3 to 4 hours. Whereas, buses might take a little longer about 5 hours to reach Kanatal.
You can also travel to Kanatal by your own vehicle. The roads are in a good condition.
Local Cuisine
The main cuisine Kanatal offers is pahadi food along with all north Indian cuisines. Kanatal is still untouched by fast-food cuisine. So, it offers proper authentic pahadi food. While you are exploring Kanatal, definitely try the dishes listed below.
Gahat ka paratha
Aloo ke Gutke
Kandali saag
Baadi
Jangora ki kheer
Singori
Gulgula
Madua ki roti
Urad dal ke pakode
Aloo Tamatar ka jhol
Accommodation
You can consider these places while traveling to Kanatal.
Premium hotel (The Hermitage Kanatal)
Price – Rs. 5940/per night (approximately)
Deluxe hotel (Into the woods resort)
Price – Rs. 2621/ per night (approximately)
Budget-friendly (Bamboo Junction Resort)
Price – Rs. 1321/per night (approximately)
Homestay (Phullari homestay)
Price – Rs.4000/per night (approximately)
Important Points to Remember
The best time to visit Kanatal is from April to October.
You can also visit in December if you are a winter person and want to see snowfall.
Carry heavy woollen clothes if you plan to visit during winter.
Keep ample cash with you as ATMs are hard to find in Kanatal.
Keep your petrol tank full if you are traveling in your vehicle as there is no petrol pump there.
Do not forget to carry your camera.
Conclusion
Kanatal is the perfect place for people to relax and rejuvenate themselves. It is a picturesque perfect location with a lot of panoramic views. You will find peace, calmness, and a beautiful view in Kanatal. The most popular things to do in Kanatal are camping, bird watching, hiking, nature walks, and many more. Plan a trip to Kanatal and enjoy the serene nature there.
India is blessed with many attractive destinations and it is not that difficult to choose one for your next vacation. However, instead of picking the routine destinations, this time take your loved ones to any unexplored location and enjoy each moment. TheTravelB.Com is your best guide to select underrated destinations across India. Reach us @ https://thetravelb.com/contact-us/ or send an email to contactthetravelb@gmail.com to share your experiences or for any suggestions.
Explore More: Hardy's World – A Fun-filled Weekend Getaway in Ludhiana