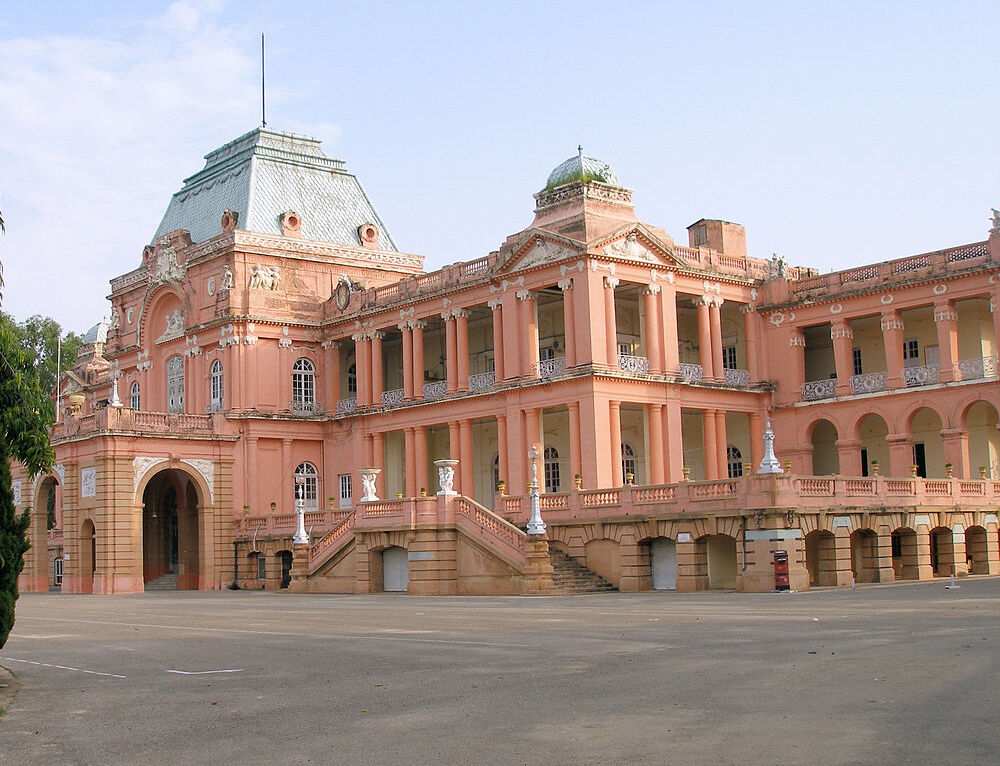 Most of the people think that Kapurthala is like just another city in Punjab, but that's not the truth. If we talk about the historical aspects of Kapurthala then there is an exceptionally strong historical background of this city in Punjab.
Moreover, Kapurthala which is called as 'Paris of Punjab' is famous for all the monuments and palaces that had a crucial role in the history of this place.

Today in this post we are going to discuss everything you need to know about the city of palaces and gardens: Kapurthala.

To learn about the history, important places, travel guide for Kapurthala, make sure to follow this post till the end.
History of Kapurthala
Whenever we talk about the history of Kapurthala, the history of Ahluwalia dynasty automatically gets inside it. Because it is said that the history of the city of palaces and gardens is the history of the Ahluwalia dynasty.
Hence to understand the history of Kapurthala we need to dive into the history of Ahluwalia dynasty.

The Ahluwalia dynasty was founded by Baba Jassa Singh Sahib, he is also considered as one of the biggest Sikh leaders of that time. The best part with Baba Jassa Singh Sahib was, people trusted him. That was the only reason he was chosen every single time as the leader of their armed forces.
Like every other place in Punjab, Kapurthala is also filled with history and the current historical places in Kapurthala speaks about all the victories of those times.
Why is Kapurthala called the City of Palaces & Gardens
History plays a crucial role in Kapurthala being called as the city of palaces and gardens. Maharaja Jagatjit Singh Sahib was the last ruler of Kapurthala. Fascinated by French architecture, Jagatjit Singh Sahib developed a number of palaces and gardens in French and Indo-Saracenic architecture style.
Not just that, there were a few palaces and buildings that were used by the Britishers, Maharaja Jagatjit Singh Sahib took control of those places and converted them to be used by them.
Fun Places & Things to Explore in Kapurthala
Kapurthala is a place which is filled with fun places and activities to do. Let us have a look at them:
Explore the history at Jagatjit Palace
The first and one of the must-visit places in Kapurthala is the Jagatjit Palace. Built by the Maharaja of Kapurthala, Jagatjit Singh, is now being used by the National Defence Academy to train boys for armed forces.
The first thought that will come to your mind after visiting this palace is "Huge & Amazing", yes you heard it right. This place is huge, every single thing linked with this palace is massive, also it's spread around a lot of area within which you would be able to find separate sections for everything.
This place was so massive and amazing that the National Defence Academy did not require any further construction to fulfill their requirements.
Here, you will not only be mesmerised by the beauty of Palace, but you can also learn a lot about the history like how the maharaja used to live, what type of products they used at that time, and many more such things.
Explore More: Trek to Beautiful Neergarh Waterfall near Rishikesh
Take a beautiful trip to Shalimar Gardens
You must have visited a lot of gardens till now, but we guarantee that the Shalimar Gardens are something that you may have never thought of. These gardens are exceptionally unique and properly well-structured.
Every single thing that you notice at Shalimar gardens is well planned, which means if you are able to notice a short flower structure that is also planned. Along with that you would be able to notice that the other gardens are built in a very closed structure but that is not the case with Shalimar Garden, as this is an extremely open garden.
Right after visiting this place, you will fall in love with this garden and the quietness of it.
In case if you are looking forward to spending some of your time in nature or at a quiet place then Shalimar Garden is the best place for you.
Shalimar Gardens is also a perfect spot to visit with your loved ones, you can spend quality time here. Most of the people from all over the Punjab, visit Kapurthala just to get their wedding photoshoot done at Shalimar Gardens.
If you are having similar plans, then we would suggest you visit this place first to get a better idea.
There are many places to visit during your visit to Kapurthala, which we will cover in another blog.
How to Reach Kapurthala
You can travel to Kapurthala easily by road, by air and by train. You can directly get a bus or train to Kapurthala from any major city in Punjab and it will drop you at the Kapurthala Junction.
In case if you are traveling via flight, then the nearby airport is Amritsar airport which is at a distance of around 53 kms. Hence you can book your flight till Amritsar and travel ahead to Kapurthala via a bus or cab.
Kapurthala railway station is also well-connected with other major cities and junctions.
Best Accommodation Option in Kapurthala
Although Kapurthala is filled with a number of 3-to-5-star hotels, we would suggest you to stay in any local guest houses throughout your trip to get the best experience of surroundings.
The overall cost of a guest house room per day would be around Rs 1500 to Rs 3000.
Conclusion
Kapurthala is one such place which always has some special places for you to visit and explore, no matter how much you know about this place. Most of the people are not even aware of the history of Kapurthala even after living at this place for years. If you are someone who is fascinated by history and historical monuments then Kapurthala is the perfect place for you to visit and explore.
Explore More: Jyotirlinga Tour to Omkareshwar, Mahakaleshwar in Madhya Pradesh