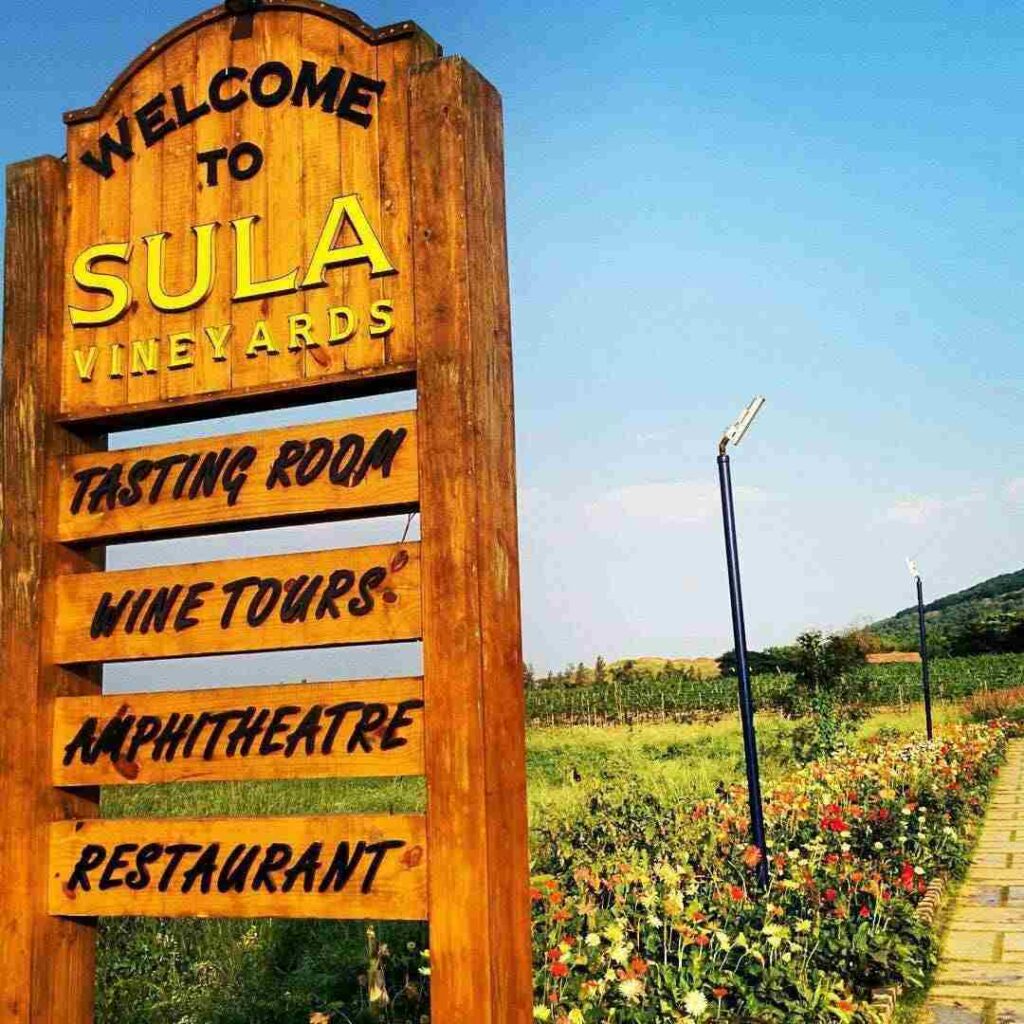 You might have visited a lot of farms and yards, have you ever imagined how it feels to enjoy the moments of life in Vineyards where you are surrounded with a lot of Wine and the beautiful and mesmerizing scenery.
The Sula vineyards tour is excellent for those who prefer to spend their vacations away from the hustle and bustle of the city. Anyone might be mesmerized by the atmosphere and beautiful foliage of vineyards, and this location also has its history and stories. Let's go a little further into the exquisite green vineyards tour.
In 1999, Sula Vineyards was the first company to open a winery in Nashik. Thanks to the company's efforts, Nashik has earned the title of "India's Wine Capital." Sauvignon Blanc and Chenin Blanc were pioneered by Sula in 2000, followed by Zinfandel in 2003 and Riesling in 2008.
What attracts people to Visit Sula Vineyards?
Domaine Sula is a lovely winery surrounded by nature. Wine tasting sessions, winery tours, gourmet eating options, and a wide variety of excellent wines make it an ideal picnic spot for people interested in wine tourism. You will experience one of the best tours and vacations of life after having a Sula Vineyards tour.
What would you experience during your Sula Vineyards Tour?
During your Sula Vineyards Tour, you can choose between a guided Sula tour and a private Sula tour. So, it all depends on you if you want the guide with you or you will just explore everything by yourself.
So, get ready to feel the exciting things you will be doing on the Sula Vineyards Tour.
A WALK IN THE GRAPE FARMS
Walking around the lively, verdant grape farms is a once-in-a-lifetime opportunity. Because the farms are 600 meters above sea level, you will be able to appreciate how the cool evenings and heavy clay provide the ideal environment for growing excellent wine grapes. You will also be given more knowledge about Sula's fascinating past during your visit by the people working there.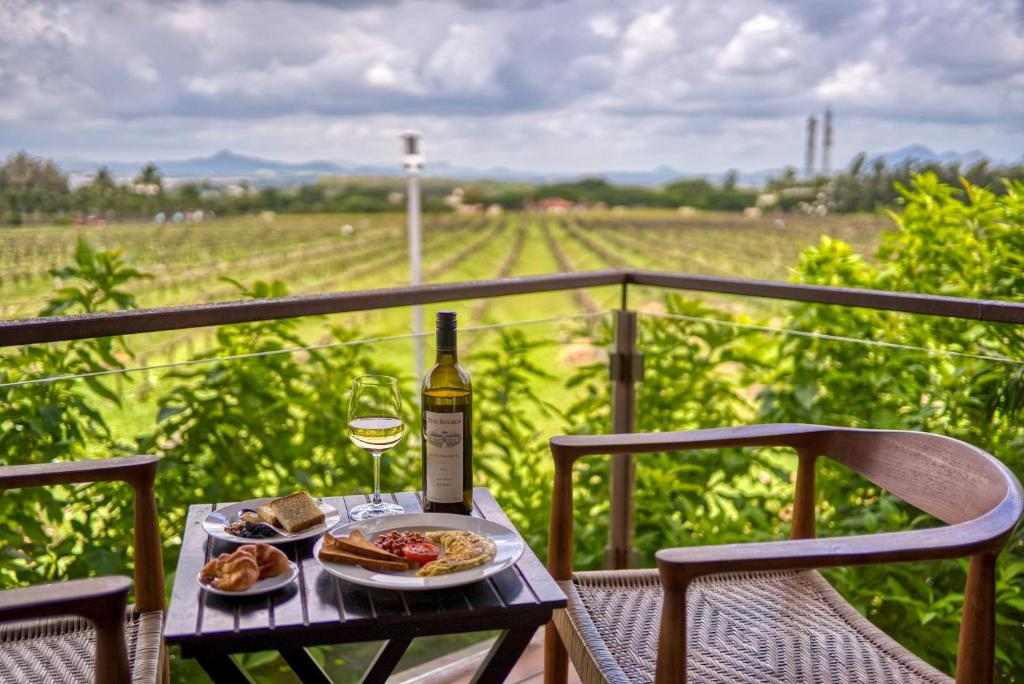 This section of the tour may be your favorite if you want to learn about the flavors of Sula wines. Six of Sula's award-winning best wines will be available for tasting inside the wine tasting rooms. This will also include basic training on distinguishing between good and bad wines, allowing you to begin your journey into the world of wine tasting if you so desire.
After visiting the tasting area, some crucial takeaways will be wine etiquettes such as scent, temperature, swirling, and meal combinations.
Not to mention that you'll be able to watch the sunset from this lounge, which overlooks the grapevines, while enjoying your wine with delectable finger foods such as cookies. Isn't it a fantastic experience to have? Well, we know you have already imagined this all and all you need to do is just make your mind and visit the Vineyard.
Souvenirs are always a must-have on every trip. The bottle shop is a great place to stop and reminisce about your trip. Purchasing a bottle of wine directly from the vineyards, whether for yourself or someone else, may be a delightful experience. You can find any of Sula wines, whether a bottle of Rasa Cabernet Sauvignon, Sula Sparkling Shiraz, or Sula Zinfandel at the bottle shop.
Apart from the delectable finger food served in the tasting area, Sula also has two restaurants to delight your appetite. One can enjoy a tasty Indian meal at Rāsā, while mouth-watering Italian delicacies are offered in Little Italy.
Remember, if you love to have a platter of assorted cheeses, nuts, olives, crackers and dried fruit to accompany your wine, then Little Italy is the best as it gets you all covered with what you wish to have to make your wine experience the best ever one.
ACCOMMODATION AT VINEYARD
Nestled opposite to the beautiful serene waters of Gangapur Lake dotted by the Western Ghats, Sula Vineyards offers you two resorts to stay. One is The Source and the other is Beyond by Sula.
According to what facilities you want and what experiences you want to have, you can choose one and have a comfortable stay. You can book suits, and experience various activities like cycling, spa or just enjoy a book with a glass of wine.
HOW TO REACH SULA VINEYARDS
By Road– Take the Gangnapur route to the Gangapur Village checkpoint after entering Nashik city. On the way, you'll pass by Bhonsala Military School and Someshwar Temple. Take a right at the first crossroads on the Gangapur-Savargaon Road after about 2.5 kilometers. To get to Sula, drive about 1.5 kilometers ahead.
By Train– Nashik Road Railway Station is the closest station. You can hire an auto-rickshaw or a car to get to Sula Vineyards.
By Air: Mumbai's Chhatrapati Shivaji International Airport is the closest. You can take the train, bus, or car to get to Nashik and then can proceed to Sula Vineyard.
Conclusion
Because of the wide range of activities available at the Sula vineyards, this experience is surely to have something for everyone who visits there. Every wine created at Sula is made using stringent sustainable, environmentally friendly procedures. Sula Vineyards is constantly working to bring the highest-quality wines from India, utilizing a variety of winemaking processes. So, this was a glimpse of what to expect during your visit to the vineyards that piqued your interest, and we know you can't wait to visit the Sula Vineyards.
Also Read: A little piece of my Heart – Udaipur the City of Lakes