Budget Friendly Destinations: Having a desire to explore and travel is a fundamental part of what makes us human. Visiting our favorite tourist destinations does not always have to be an expensive affair. Even a shoestring budget can do the trick!
We have compiled a list of budget destinations around Major cities in India to help you plan that dream vacation you've always wanted.
Budget friendly destinations around Delhi
Jaipur- The Pink City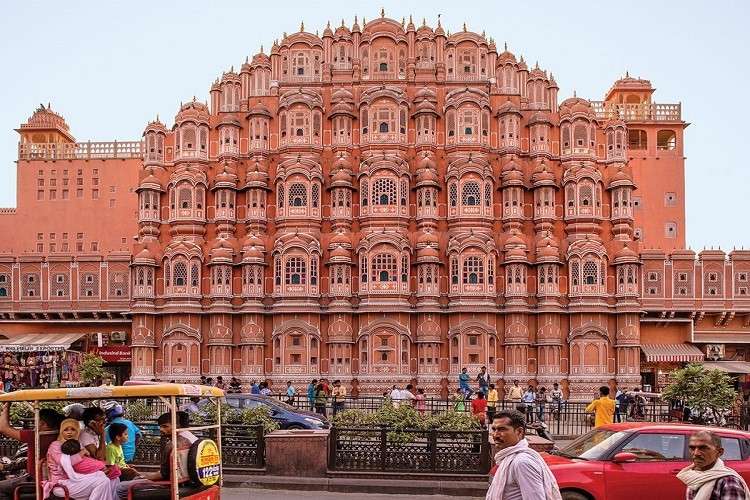 Delhi is located close to many exciting getaways, offering a quick glimpse of impeccable scenery. However, a lot of travelers wish to go on pocket-friendly trips. If you are also one of those travelers, a 2–3-day trip to Jaipur from Delhi is a perfect getaway. From budget stay options to roadside dining, Jaipur is a budget destination for Delhiites. In addition, local transport is affordable and abundant.
"Pink City" Jaipur, Rajasthan's desert capital, is a UNESCO World Heritage Site and one of the three cities of the Golden Triangle tourism circuit (along with Delhi and Agra).
A fine blend of royal heritage, rich history, and contemporary culture, Jaipur remains every traveler's favourite. The city offers a huge list of splendors, right from the well-conserved palaces and forts to the colorful markets. However, the recent addition of numerous shops, bars, cafes, and creative areas has made the city quite fashionable.
Major Attractions: Amber Palace, Hawa Mahal, City Palace, Jal Mahal, Hawa Mahal, and Nahargarh Fort
Distance: 280 km
Time Taken: 5 hr 4 min via NH 48
Average Costing
Transportation: For low budget travelers, it is best to travel by Rajasthan Roadways which will cost approximately 800 INR (round trip travel)
Food: 300-500 INR/ day, including three meals whether you stick to street food and other small restaurants.
Accommodation: 500 INR -1000 INR per night. You can search for bed and breakfasts and hostels to reduce accommodation costs.
Budget friendly destination around Bangalore
Hampi: The Ancient City of India
The ancient capital of the powerful Vijayanagara dynasty, the historical town of Hampi is a UNESCO World Heritage Site. Located on the banks of the Tungabhadra River, the remains of Hampi are a stunning spectacle of glory lost in the rocky landscape, green paddy fields and mischievous monkeys. The ruins of the ancient temple city can be traced back to 1500 AD.
Explore the ruins by taking a leisurely stroll through the temple town or by riding a bike amidst the imposing structures. Both sides of Hampi are distinctive: one side is connected to Hampi's past and the other to its hippie heyday.
A trip to Hampi from Bangalore will not hurt your pocket. This is the perfect destination if history and heritage is your thing. Isn't this what we all need? A pocket-friendly trip to an astonishing destination.
Major Attractions: Vittala Temple Complex, Virupaksha Temple, Sanapur Lake, Elephant Stables, Daroji Bear Sanctuary, Queen's Bath, Coracle Ride, Hampi Bazaar, Yantrodharaka Hanuman Temple, Matanga Hill
Distance: 345 km
Time Taken: 5 hr 45 min via NH 48 and NH50
Average Costing
Transport: The cheapest and the best way to reach Hampi is via train. From Bangalore, you must come to Hospet. This will cost you 150 INR on each side in the couchette class. From Hospet, you will need to catch a bus to Hampi that will cost you INR 20-40.
Food: 400 INR -600 INR (including all three meals) per day.
Stay: One can get accommodated in homestays and guest houses at a dirt-cheap price of under INR 500-600 in Hampi.
Budget friendly destination around Mumbai
Lonavala: The hill station of the West
When it comes to places to visit around Mumbai, the list goes on forever. Travelers are captivated by several popular and out-of-the-ordinary destinations. But what can budget-conscious tourists expect? Don't worry; we have you covered.
A popular getaway from Mumbai, Lonavala offers one of the most beautiful retreats from the humdrum of city life. Plenty of hikes, numerous waterfalls in the monsoons, and the delicious chocolate fudge and chikki promise a memorable experience.
It has affordable lodging options, multiple eateries, and endless beauty sprawled over acres. It is the combination of all these ingredients that makes Lonavala an excellent place to go. In spite of the fact that it is not free, it is considered to be one of the best low-budget travel destinations in India, especially if you are coming from Mumbai.
Major Attractions: Kune Falls, Lonavala lake, Della Adventure park
Distance: 83 km
Time Taken: 1 hr 27 min via Bengaluru – Mumbai Highway/Mumbai
Average Costing
Transportation: The train from Mumbai to Lonavala costs about INR 122 (roundtrip). The bus from Mumbai to Lonavala costs INR 250 (one way).
Food: With many small restaurants and cafés along the road; a good meal will come for about INR 200
Stay: If you choose to stay in a Dharamshala or an ashram, it will cost you around 400 INR/night and good cottages and hotels are available at only 600.
 Budget friendly destination around Chennai
Pondicherry: The French Town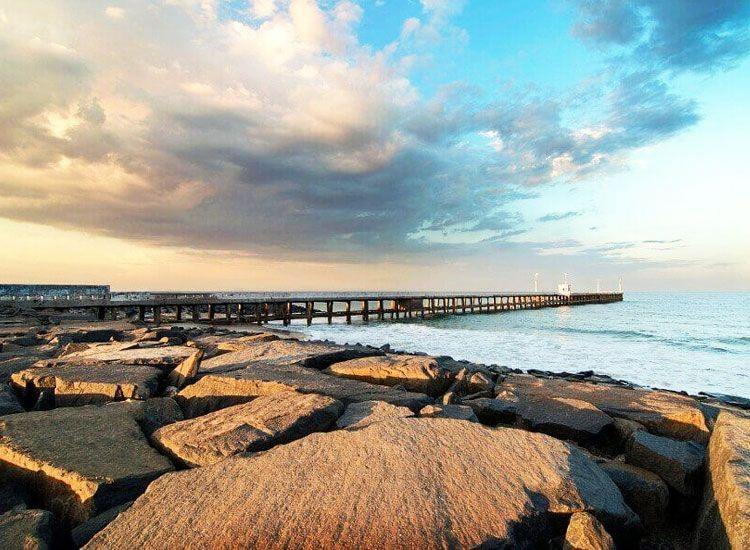 Instead of paying thousands for the French flair, why not experience it on a low budget right here in India? Pondicherry (also referred to as Pondy/Puducherry) is one of the 7 Union Territories of India. A piece of France in the Indian heartland, Pondicherry is all about pristine beaches, picturesque streets dotted with colonial buildings and snug cafes, offering some of the best French food in India.
This UT has a lot to offer to peace and tranquility seekers. It is also known for its nightlife and what makes it more happening is the half-priced alcohol. Take long strolls along the Bay of Bengal, yoga and meditation sessions at Sri Aurobindo Ashram, or a short visit to Auroville—the choice is yours.
All of this adds to the interest and enthusiasm of budget travelers visiting this city.
Major Attractions: Auroville Beach, Paradise Beach, Ousteri Wetland and National Park, Rock Beach, Basilica of the Sacred Heart of Jesus, Serenity Beach, Eglise de Notre Dame des Anges, Immaculate Conception Cathedral
Distance: 165 km
Time Taken: 3 hr 23 min via East Coast Rd
Average Costing
Transportation: Travelling by train from Chennai to Pondicherry is quite convenient and inexpensive. A chair carriage costs 335 INR, and a sleeper costs INR 170 for one side. The bus trip from Chennai to Pondicherry & return: 500 INR.
Food: 250 per meal (Look for streetside vendors to save some additional money.)
Stay: There are many budget and mid-range hotels available in Pondicherry whose prices range between 1000 and 2000 INR.
Budget-friendly destination around Kolkata
Kurseong: A serene place for hikers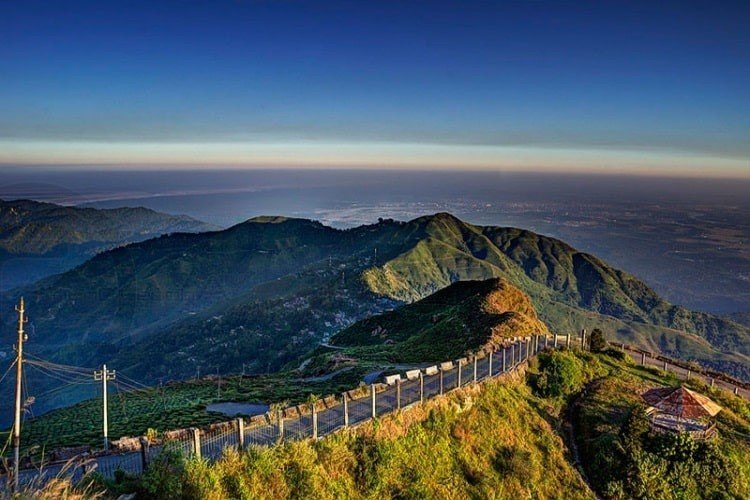 The hill station of Kurseong is also located in West Bengal, just like Darjeeling. The place is relatively quiet and serene as it is located on the other side of West Bengal. Unlike other hill stations in the area, this hill station is less commercialized and has some of the most stunning views of the mountains, valleys, and other attractions in the area.
You can make a budget tour to Kurseong if you live in Kolkata or any of the nearby towns. Kurseong is a wonderful place to relax, play, and have fun. Most of its tourists come here to hike and trek. A vibrant natural beauty adorns the town, and the atmosphere is quiet, clean, and perfect for an inexpensive and short vacation.
Major Attractions: Tea Garden, Netaji Subhash Chandra Bose Museum, Deer Park, Churches, Eagle's Craig, Forest Museum
Distance: 592 km
Time Taken: 15 hours (approximately) via NH12
Average Costing
Transportation: The train fare from Kolkata to New Jalpaiguri is INR 350, and you can hire a taxi from there. Certainly, the cost will be high, but if you pool it with others, it won't be as much. It will cut down the rates to a minimum.
Food: On average, you'll be spending around INR 300 on food here.
Stay: Accommodations for one night are available between 600 and 1500 rupees at local lodges and hotels.