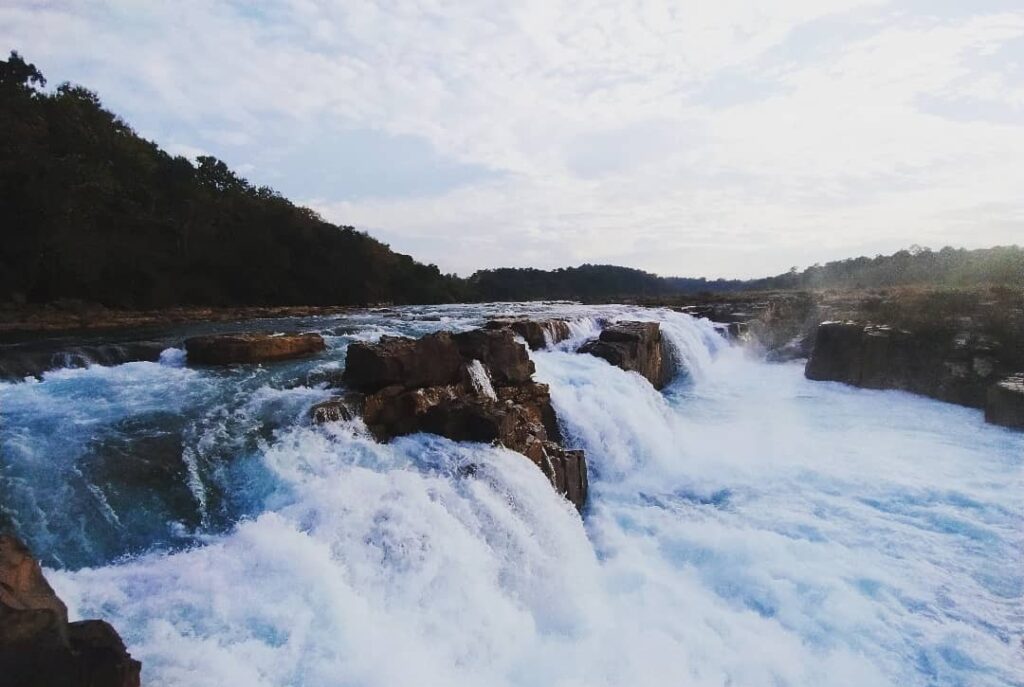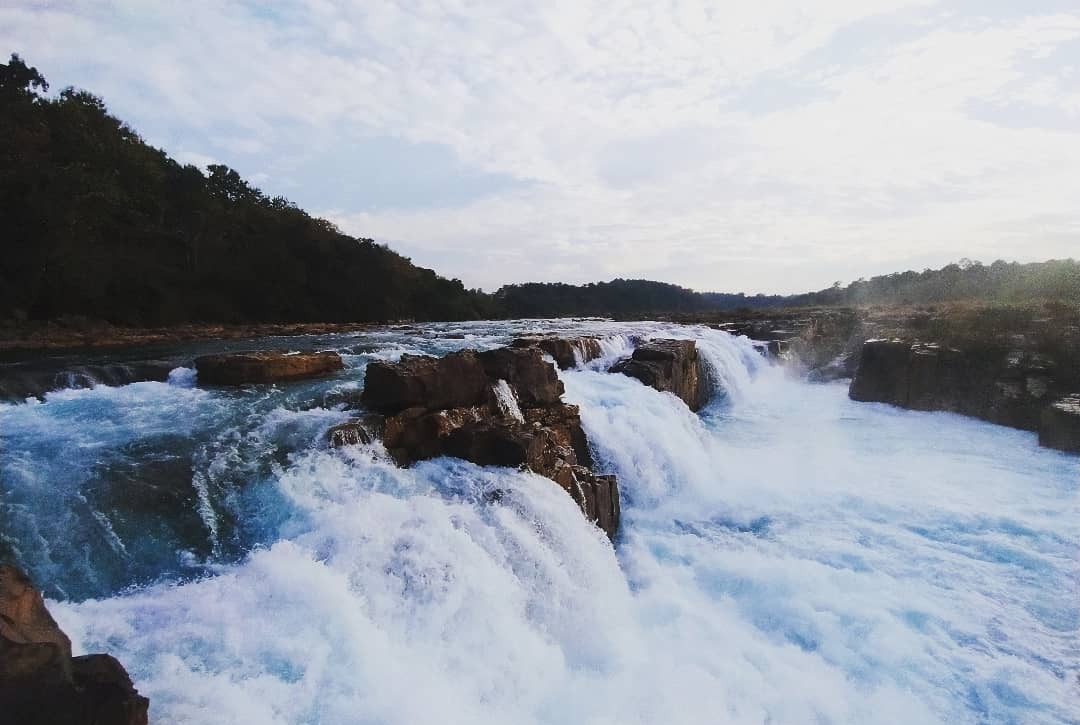 It is an open secret now that Northeast India has been blessed with abundant picturesque landscapes and natural beauty. The region hides in itself many such amazing locales that are sure to make your heart skip a beat. Unexplored and unpolluted, this region can prove to be a traveler's ultimate treat!
One such location is the Panimur waterfall. Located in Umrangso in the Dima Hasao district of Assam, it is around 120 km away from the only hill station in Assam, Haflong.
Formed by the Kopili river, this waterfall has lately been able to attract a higher number of tourists than before. This location is also revered by the Dimasa tribe as a pilgrimage site where they take holy baths on every Magh Purnima.
Facts to Know
The waterfall actually originates as a result of obstruction created by the rocks. But the river overcomes all obstacles and gushes down the rocky ways, to create this lively and free-spirited waterfall.
The locals compare the Kopili river to a young girl, who is full of energy and spirit. The sound of the gushing water is said to signify the laughter of this girl. True indeed, just like a young girl full of life and vigor, the Kopili flows irrespective of all the hurdles and creates this ethereal beauty.
It can be said that the river shows its best self at this particular spot. There is a forest nearby which adds to the beauty and thrill of the place.
As seen in the pictures, the color of the river water ranges from turquoise to kerosene-blue depending on the seasons. The sight of this enchanting beauty soothes you in and out. As the water gushes down, it appears milky white.
The best part is, one can actually climb over the huge rocks and reach closer to the waterfall spot, with extreme caution of course! At this point, the Panimur waterfalls turn into a traveler's treat, a photographer's paradise and a romantic muse.
Sunsets are particularly beautiful at this spot. Just sitting on the rocks and watching the sun go down, splattering a pale tint of orange all over the blue sky, accompanied by the sound of the Kopili river hitting the rocks, will make you question if you actually deserve to witness such delight!
Though some parts of the road leading to this spot is rough and patchy, the destination will make you forget those bumps! Also, the nearby places that you can visit along with this waterfall would just be a cherry on the cake!
Nearby places to visit:
Haflong: The only hill station in Assam, Haflong is the district headquarters for Dima Hasao. It serves as a dream destination for campers, nature lovers, or anyone who wants to treat their eyes with some extraordinary natural beauty.
Jatinga: Famous as 'Birds suicide point', this small scenic village is known for a mysterious phenomenon of birds committing suicide for a few months in a year.
Maibong: The two-roofed monolithic temple named Ramchandi attracts tourists to this place. In addition, the region is rich with mountains and waterfalls.
Thuruk: Often called the coldest place in Assam, Thuruk is known for its low temperature. Its location also makes it suitable for trekking and camping activities.
Apart from these, one can also visit other tourist attractions like the Bendao Baiglai waterfalls, Hajong lake, Umrongso etc.
How to reach Panimur waterfall?
By Air: The Guwahati airport, at a distance of around 217 km-250 km from the spot, is the nearest airport. You can book a cab directly from here. It will take approximately 5 hours to reach the destination via road.
Railways: The nearest railway station is Lumding. You can hire a cab from here to reach the spot. It is at a distance of 73 km.
By Road: It is around 120 kms away from the only hill station in Assam, Haflong.
Best time to visit Panimur waterfall:
Autumn is the best time to visit the Panimur waterfall, and so are spring and early winter. Monsoons are the worst time to visit the place, as the ever joyful Kopili takes on a devastating shape.
Summers are also not preferable because it gets hot and the water also dries up. In general, October to March are the most comfortable months to visit Dima Hasao.
Food and accommodation:
Well, with regards to accommodation, Haflong provides you with a number of hotels where you can stay and have a good time. Some hotels are just within a walking distance.
And with regard to food, you will find many food joints serving you snacks and fast foods to local cuisine.
Do's and Don'ts:
Do not miss the sunset view
Do not visit during monsoons
Do not forget to put your phone and cameras aside to enjoy the moment in real time
Carry water bottles as you might get tired exploring the area
Contain your excitement and act with extreme caution
Do not litter
The Panimur waterfall is not just a scenery to soak in and a view to enjoy. It is much more than that. It teaches us a very important lesson in life. It compels us to think about our own struggles and how we can still continue to flow, creating wonderful outcomes on our way.
Also Read: Umananda: The island of happiness in Guwahati