Are you planning your next trip in Punjab and looking for places from where you can enjoy the actual tradition and culture of Punjab? If you said yes, then Rangla Punjab Haveli is the best option for you to travel.
Rangla Punjab Haveli is like a cultural museum and a showhouse where you are going to check out a number of things & spots that will teach you a lot about the culture of Punjab.
The best part of this place is, even after using all the modern amenities you would be able to feel that traditional look at this place.
Ready to know more about Rangla Punjab Haveli, how to travel to this place, and what all you can do?
If yes, then make sure to read this post till the end.
About Rangla Punjab Haveli
The Jalandhar Phagwara Highway is home to one of the most wonderful traditional Punjabi themed resorts named Rangla Punjab Haveli. A visit to the resort would take the tourists back to the rich and old Punjabi culture and its colorful traditions.
The typical Punjabi village lifestyle at this Haveli will revive the simplicity of the lives lived by the people in early Punjab. This Haveli resort is a splendid architectural marvel that reflects fine art and design connected to the Punjabi culture.
There are many sculptures in the resort that showcase the men and women in Punjabi attire performing daily chores like stitching, dancing, weaving and drawing water from the well. The live Punjabi dance and musical performances during the evenings charm the travelers.
The Punjabi Mela set-up has numerous activities like Magic show, Puppetry, Pottery, Astrology, Bioscope, Horse-Rides, and Camel Rides to keep the guests of the resort entertained.
Explore More: Rang De Basanti aka Doraha Fort: A Fort with Numerous Memories
There are a number of reasons because of which Rangla Punjab Haveli is famous for, but here we are going to discuss some of the most important factors/reasons:
The authentic Punjabi village life and culture showcased in the resort through various sculptures and figurines of men and women in traditional dress. If you have never visited a village in Punjab and still want to know what those things look like, then you should definitely visit Rangla Punjab Haveli.
Although most of the people will think that this place will be all traditional, but once you visit this place you would be able to know about that, this place has a perfect blend of traditional and modern technology usage.

Along with all the history and culture of Punjab you can even take advantage of a number of modern integrations that makes your trip better.
If you think this is just another boring place where you are going to just know about the culture, then you are wrong. The live music and dance performances keep the guests captivated through the evenings. This place is safe and perfect for every age group.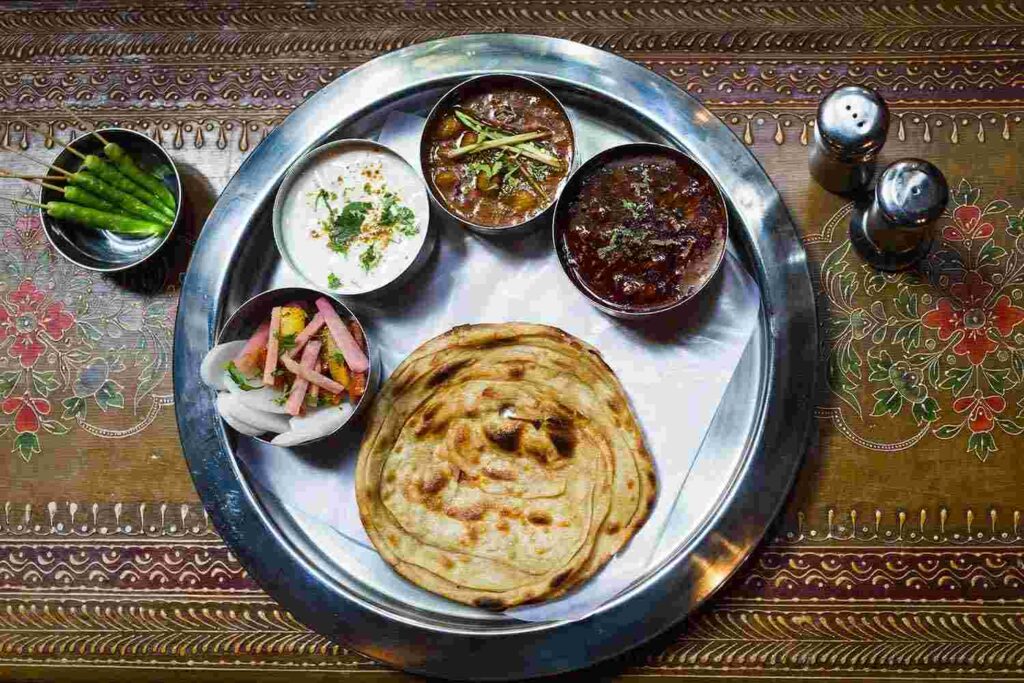 The Punjabi Mela set-up during the evenings with various activities also entertain the guests. It has been noticed that whenever you visit a place that links us with the culture, there is a lack of food and dining facilities.

But, it's not the case with Rangla Punjab Haveli. You would be able to take advantage of all sorts of Punjabi food items being freshly prepared around you. If you want to have traditional Punjabi food, that is also available.
The sumptuous food buffet consisting of authentic Punjabi cuisine is enough to tickle the taste buds of the tourists staying there. No matter what type of food items you want to have, you would be able to eat them here at Rangla Punjab haveli easily.
How to reach Rangla Punjab Haveli?
There are a number of ways with the help of which you can reach Rangla Punjab Haveli.
Let us have a look at all the available options:
By flight: Let's assume you are traveling from a place out of Punjab, you can take a direct flight to Ludhiana and right outside airport, you will find a direct bus to Jalandhar or can book a cab that can drop you at Rangla Punjab Haveli.

By Rail: You can directly take a train to Jalandhar, and right outside of the Jalandhar Junction you can hire cabs. Those cabs will directly take you to Rangla Punjab Haveli.
By Road: You would have to reach Jalandhar via bus and then you can take a direct bus to Rangla Punjab Haveli.
If you are planning a road trip, then you would be able to travel via your car as well. You can directly plan a road trip via car, where you directly need to travel to Jalandhar and then you can reach Rangla Punjab Haveli on Jalandhar Phagwara highway.
Conclusion
If you want to experience entire Punjab at one place, then you have to visit Rangla Punjab Havelil. From the state's culture to mouth-watering food, this place will provide everything to all sections and various age-groups. Visitors can make life-time memories at this entertainment destination.
India is blessed with many attractive destinations and it is not that difficult to choose one for your next vacation. However, instead of picking the routine destinations, this time take your loved ones to any unexplored location and enjoy each moment. TheTravelB.Com is your best guide to select underrated destinations across India. Reach us @ https://thetravelb.com/contact-us/ or send an email to contactthetravelb@gmail.com to share your experiences or for any suggestions.
Explore More: Everything You Need to Know About Qila Raipur Sports Festival