Have you ever thought about leaving everything behind and escaping to a place where no one can find you, where you may at least spend a moment of your life away from the typical haunts? If you have such wild desires and want to explore such a place, Tamia Hill Station in Madhya Pradesh is the answer. 
We take you to Madhya Pradesh's lesser-known, less-explored, untouched beauty in India's most pristine 'TAMIA Hill Station'. Tamia is one of the hidden 'green' treasures of Madhya Pradesh. So, get ready to fill your spirit with adventures, thrills, and experience.
Tamia is a beautiful area that people may visit for nature, rural, adventure, and tribal tourism. It is regarded as one of Madhya Pradesh's hidden treasures. It is a less popular tourist location where you may go for trekking, village visits, nature walks, and excursions.
Tamia is situated in Madhya Pradesh's southern region, conveniently accessible from airport cities such as Bhopal, Jabalpur, and Nagpur. It is a hilly region, part of the Satpura hills, in which prominent tiger reserves like Kanha, Pench, and Satpura are located, and the residents are tribal people.
It is on the road that connects Chhindwara city and Pachmarhi hill station.
Here are some additional reasons to pack your bags with enthusiasm and curiosity and get you away from the regrets of not knowing about this destination sooner.
1.VAGUE HILL STATION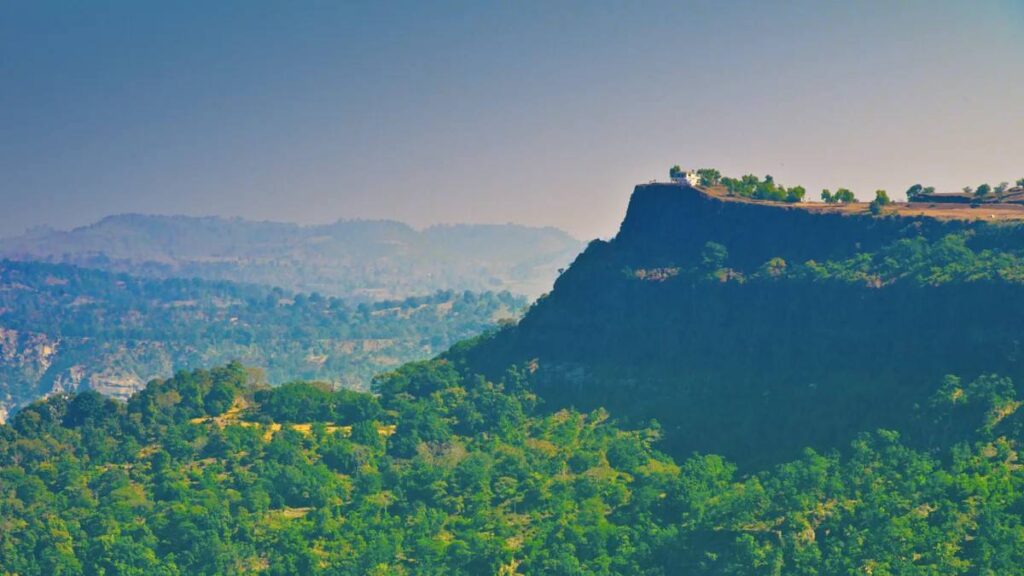 Tamia Hill Station is a lesser-known and less-explored remote area in Madhya Pradesh which is yet to get the commercial taste. It provides panoramic beauty that connects you to nature's purest and most natural forms. It disconnects you from the outside world and allows you to immerse yourself in the Natural Vibes fully.
2. PERFECT MONSOON ENTRANCE POINT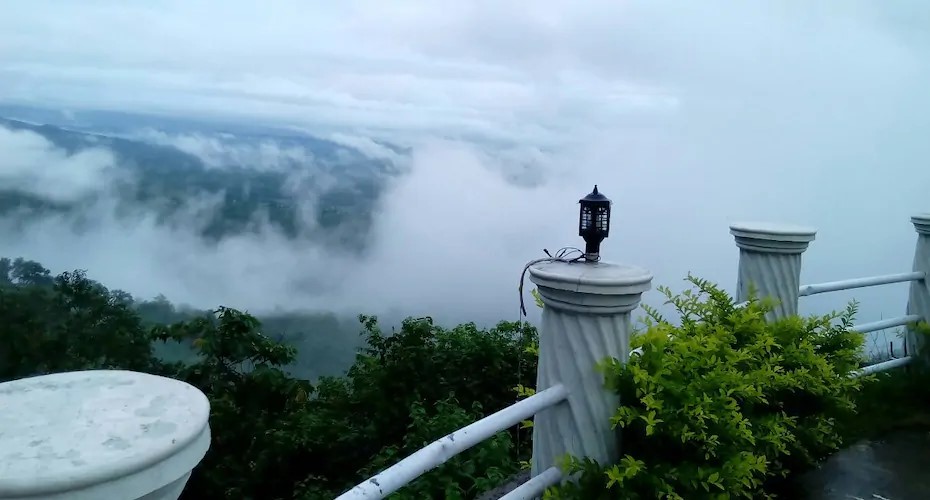 Tamia is the ideal place to satisfy your desire for monsoon thrills. It is an ideal Monsoon Getaway since it is less congested and away from commercialization. People can visit this location at any time of year, but the best time to go is during the monsoon season.
3. EXTENSIVE BIOLOGICAL AND ECOLOGICAL DIVERSITY
Tamia is one of India's most incredible ecotourism and wildlife trip locations. It connects you to other wildlife sanctuaries and ensures that your journey is as relaxing and restful as possible.
4. INSTALL COLONIAL CHARM
Tamia features several historic and well-kept British-era houses in some of the most excellent locations and cliff edges. Patalkot takes the shape of a horseshoe when viewed from the top of the valley.
5. EXCELLENT HIKING LOCATION
Tamia Hill Station is the most pleasing area to go hiking if you're looking for such a place. Hiking in Tamia will allow you to spend ample time surrounded by lush flora, waterfalls, and religious temples.
The Tamia Patalkot hiking would take you to the Patalkot Valley, Zingara waterfall, and Anhoni Village, hidden gems near Tamia.
6. SUNSET POINT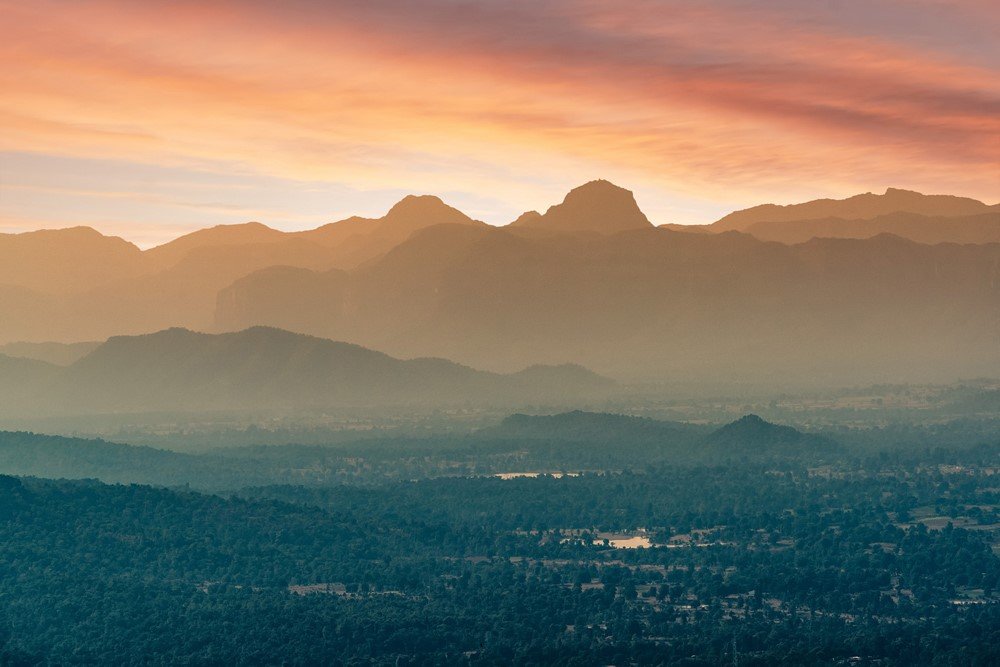 Tamia hills provide beautiful sunrise and sunset views. At an elevation of 3765 feet, the Government Dak Bungalow in Tamia is located from where you can have a perfect view.
Tamia Hill Station is one such site you must visit if you are a nature lover who finds solace and calm in Nature. It's the spot where you can stay for hours and yet don't want to come back. It's the ideal setting for taking in all of Nature's splendour and having a once-in-a-lifetime experience.
Local Cuisine
Well, there's no specific local cuisine in Tamia Hill Station. One can explore the nearby restaurants to have the food. You will find some good restaurants and hawkers for the regional taste of food in Tamia Hill Station.
How To Reach?
Airways
Nagpur Airport is at a distance of 210 kms
Jabalpur Airport is at a distance of 230 kms
Bhopal Airport is at a distance of 260 km
Railway Station
Chhindwara Station is at a distance of 60 kms
Pipariya Station is at a distance of 95 kms
Itarsi Station is at a distance of 150 kms
Jabalpur Station is at a distance of 220 kms
Road Ways
Chhindwara, Pachmarhi are the nearest taxi stands.
Tamia lies on the road that connects Chhindwara with Pachmarhi or Pipariya town.
BEST TIME TO VISIT
As Tamia is a hill station, the best time to visit is after the rainy season. This area appeared to be carpeted in a beautiful green carpet at that time. During this period, all of the site perennials, streams, and water holes have enough water, adding to the valley's splendour. As a result, we recommend visiting this location between September and April.
ACCOMMODATION
MOTEL TAMIA
Motel Tamia was created to provide comfort to all visitors. It is located in the Tamia district, on the Nagpur-Pachmarhi route, and provides guests with a one-of-its-kind and unforgettable experience.
Motel Tamia is the ideal place to stay while visiting Tamia, Pachmarhi, and the surrounding areas, with excellent, individualized service and intelligently planned and elegant accommodations.
Life begins at the end of your comfort zone, and only by stepping outside of your comfort zone you explore beyond limits, so you should visit Tamia Hill Station at least once in your lifetime. 
Also Read: Badamwari Garden in Kashmir