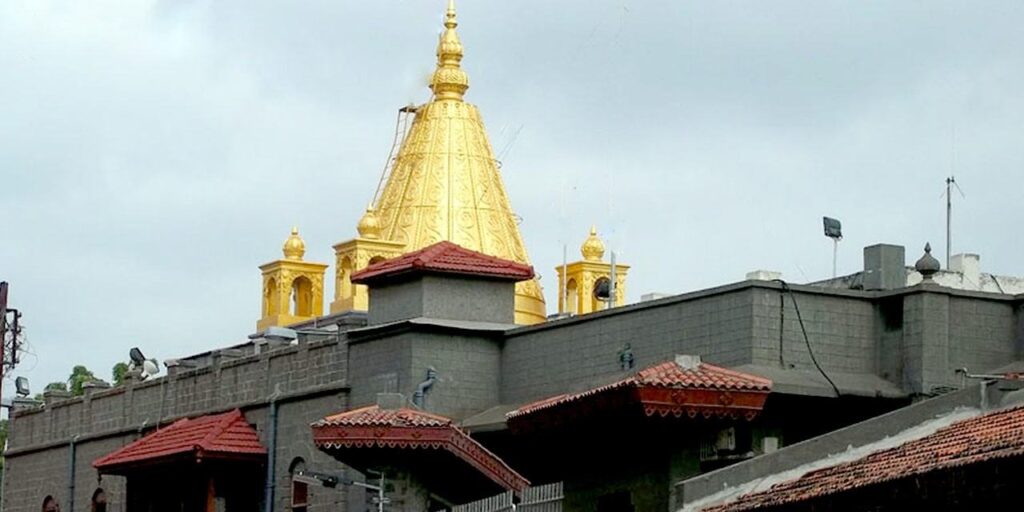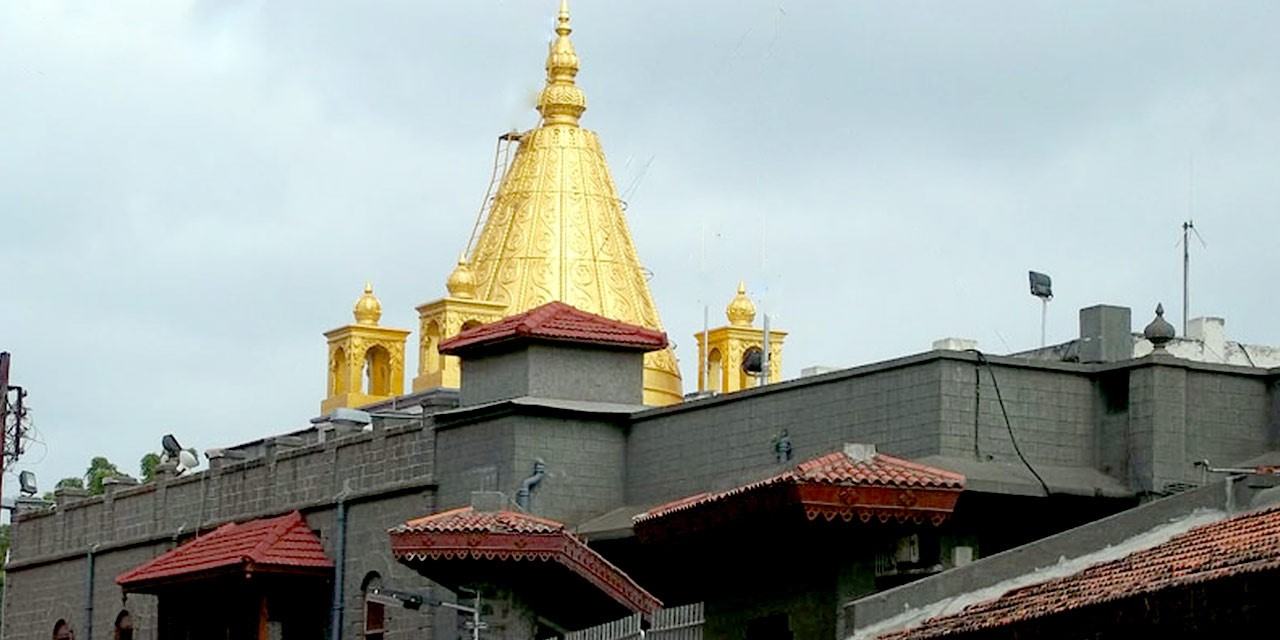 Almost everyone has a dream to travel to Shirdi once in their lifetime, but most of people are unable to fulfill this dream just because they are unaware of the place and skeptical about how to travel to Shirdi, what to do there, and more such basic reasons. 
If you are also someone with the same reasons, then this post is for you. Here, we are going to have a look at a complete Shirdi tour guide for all the first-time visitors that will give you a brief idea about how to plan your trip to Shirdi alone. 
History of Shirdi
Baba came to village Shirdi in Ahmednagar district of Maharashtra at age of 16 for the first time. People wondered, looking at him, that a boy at a very tender age doing deep meditation sitting in asana under a Neem tree, without food and even water for several days. Bayajabai, wife of village chief, occasionally enquired about the wellbeing of Sai Baba in his childhood. 
Gradually she started bringing food to Baba. As the days passed, Baba started treating her as his mother. Mhalspati, the village chief and a priest, once possessed by Lord Khandoba, uttered that there is a holy spirit here pointing towards the Sai Baba.
Baba pointed towards the neem tree and asked to dig it to its roots. The villagers followed the words of Baba and started digging it. As the layers of earth passed on, they found a slab made of stone, oil lamps glowing without any oil and air too, which was completely opposite to science. In the same place they found a vessel which is in the shape of a cow mouth on a wooden table. 
Baba clarified that this is the holy place where his guru had done penance. He also suggested that instead of worshiping me (Sai Baba), worship the tree and leave it untouched. Till today no one touched it. This tree is the first stop of a pilgrim in Shirdi
Initially, Baba spent about 3 years at Shirdi. After this, for a period of one year Baba left Shirdi and very little was known about Sai Baba during that period.
In the year of 1858, Baba returned to Shirdi permanently. For about five years of time Baba took his accommodation under the neem tree and very often Baba used to wander in the jungle near Shirdi. Gradually Baba shifted his accommodation to a nearby mosque. 
Many Hindus and Muslims started visiting Baba. In the mosque Baba maintained sacred fire which was called Dhuni. Baba gave sacred ash to all his visitors. People believe that ash is the best medicine to heal all health issues.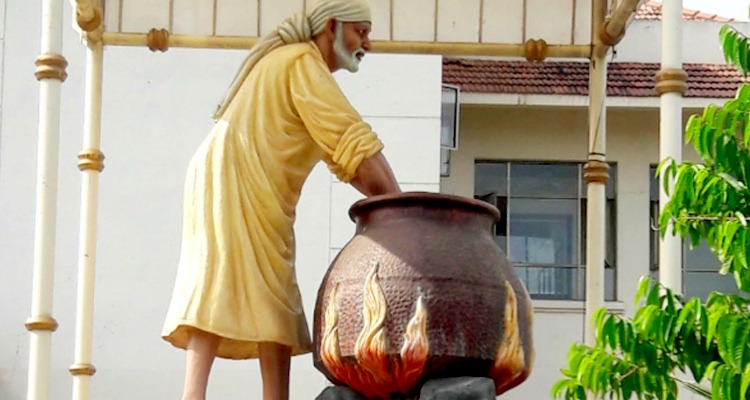 Baba had a habit of cooking and the same was distributed among all devotees as "Prasad" at the time of their visit. Baba's best pastime was singing (religious) and dancing. Many believed that Baba was a saint and even as God. As the time passed on, the volume of visitors to Shirdi gradually increased.
Whenever you travel to the Shirdi temple make sure that you first move to Gate number 2 to get a free or paid slip for Sai Baba Darshan. 
Explore More: A Day trip to Rajsamand lake near Udaipur in Rajasthan
How to reach Shirdi?
By Air: One can directly take a flight for Shirdi from Chandigarh, Delhi, or from any National/International Airport. Outside Shirdi airport you'll find cabs waiting for you to take you to Shirdi which is 17 kms away.
By Rail: One can also travel via Rail to reach Shirdi. There are trains available to the station near Shirdi from different parts of the country and you would have to check that for yourself. But from most of the places you can get a direct train to Kopargaon which is the nearest Railway station for Shirdi. 
Kopargaon railway station is 16 kms away from Shirdi. You can find cabs and autos outside the railway station which can take you to Shirdi main temple area. 
By Road: If you want to plan a road trip to Shirdi, then you would be happy to know that there are direct National highways tracks, including the popular Pune to Shirdi route. With reliable Pune to Shirdi cab services available, you can easily embark on a journey by road.
You will also find good parking spaces for your vehicle.
Accommodation: 
If you are planning a solo trip to Shirdi for a few days then you will also have the burden to book a hotel for yourself, although there are a number of hotels nearby Shirdi temple on Rui Shiv Road which you can book for anywhere between Rs 1500 – 2500 per day. 
However, we would suggest you to get a room in accommodations developed by Shri Saibaba Sansthan Trust. You can book your room through their official website and the best part is you get spacious, clean, AC & non-AC rooms at a price of Rs 250 – 600 per day which also saves a lot of your money. 
Local Cuisine
Whenever you visit Shirdi make sure that you are checking out their roasted corn, sugarcane juice, all the natural items available there are chemical free and taste the best. Along with that, this place is famous for its Vada Pav and other Maharashtrian dishes.
The Shri Saibaba Sansthan Trust has also built a free kitchen for everyone nearby the temple. You can visit that kitchen from 10 am to 10 pm and have food free of cost. If you want to book a VIP slot then you would have to pay Rs 50 for the VIP slip. 
Places to Visit Nearby
After having the darshan of Sai Baba, one can visit the other religious places within the temple premises and few within 2 kms radius. Devotees can visit, Gurusthan, Dwarkamai, Lendi Baug, Dixit Wada Museum, Chavadi, Khandoba Mandir, Abdul Baba Cottage, Shani Shingnapur (72 kms from Shirdi) and Sai Teerth among others.
Pilgrims who are on a two-day trip to Shirdi can plan their second day to visit beautiful attractions towards Aurangabad or Nashik depending upon your time and interest.
Important Points to Remember
Thursdays and Weekends will usually be crowded and takes extra hours for darshan.
If you are planning to have darshan during harathi timing, book tickets accordingly from the official website.
Conclusion: 
Shirdi is not just a beautiful place, but it's a place which is close to God, traveling to such a place soothe one's soul. This trip will not only the devotional one, if you are on a multiple day tour, there are many beautiful places around Shirdi to give you lifetime memories.
Explore More: Malvan – The Town with Goa Vibe in Maharashtra