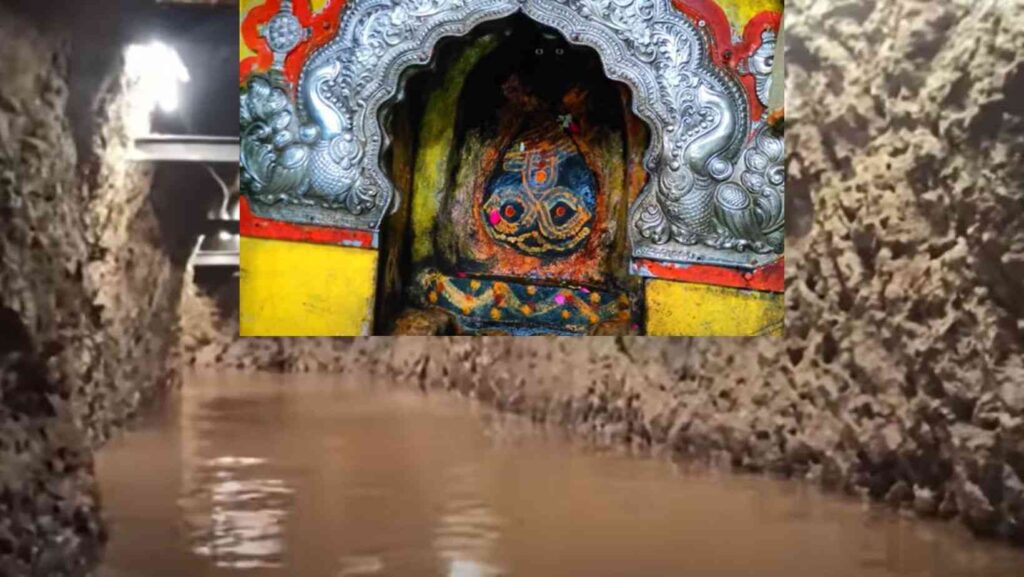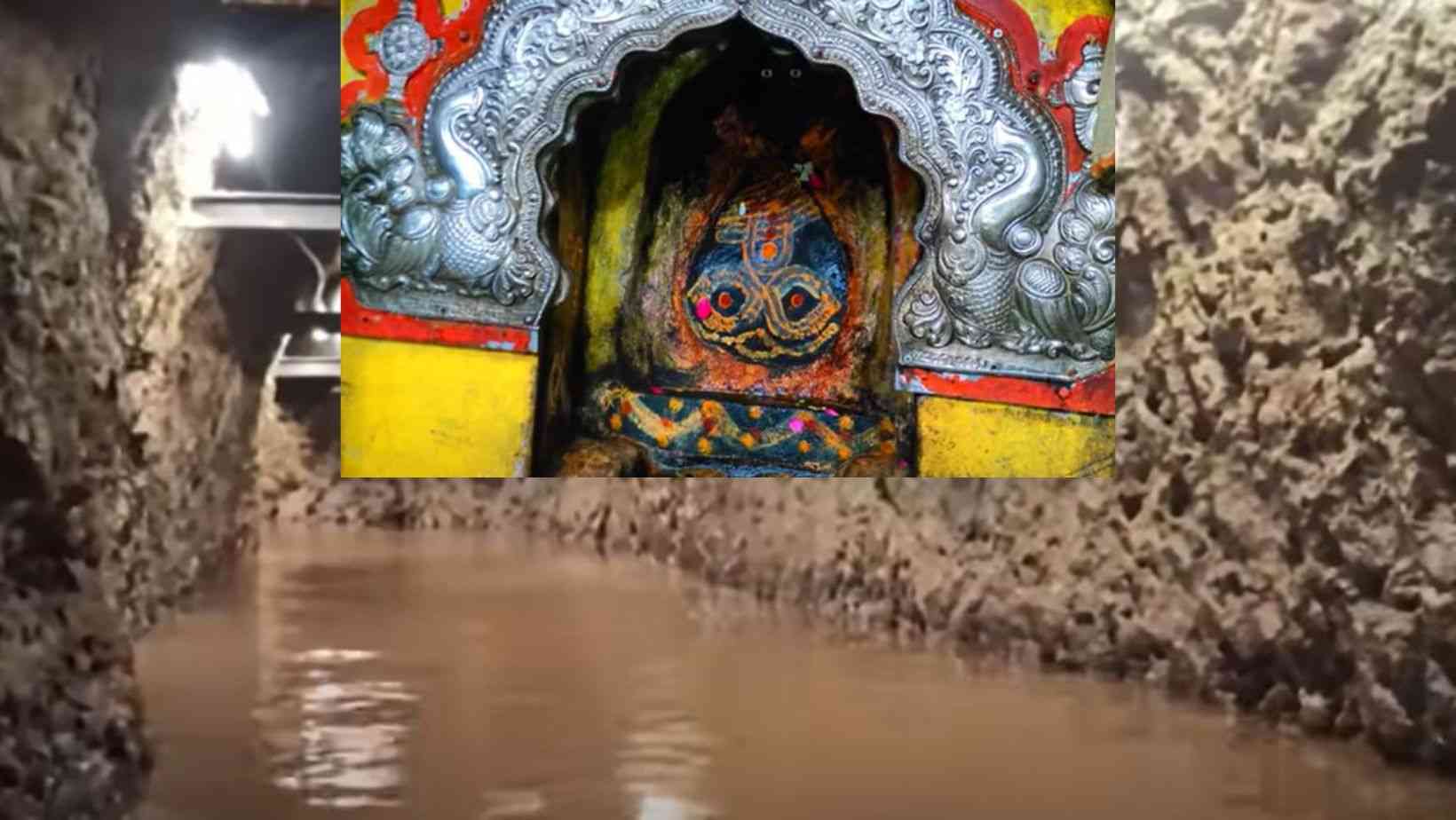 Are you longing for a spiritual experience in an adventurous location? Then, Jharni Narasimha Swamy temple at Bidar is the ideal place to visit. The temple is located amid the Manichoola hill range, which is 4.8 kms from Bidar city.
It is a temple in a tunnel with water. Another interesting aspect is that the invincibly powerful Narasimha Swamy's statue is inside a cave. The temple is also known as Narasimha Jharni, Narasimha Jharni cave temple and Jharani Narasimha Swamy cave Temple.
History
It is believed that Lord Narasimha, the fourth incarnation of Lord Vishnu after killing Hiranyakashipu, came to this cave to kill Jharasura (Jalasura). As a last wish, Jalasura, who is a devotee of Lord Shiva requested Lord Narasimha to stay in the cave and bless devotees. The Lord accepted his wish and is self-manifested here as a carved image on the stone wall at the end of the tunnel.
After being killed, Jalasura turned into water and started flowing through the Lord's feet in the cave. The flow of water is continuous since then. According to historians, the water in the cave has many healing properties. Therefore, it is believed that devotees who wade through water for Lord Narasimha's darshan will be free of skin diseases and childless couples frequent here to seek blessings.
What is adventurous at the temple?
To see the Lord Narasimha and seek his blessings, devotees need to wade through the flowing water in a 300 meters tunnel. The water will be waist to shoulder deep in the tunnel.
It is a wonderful experience to feel yourself going down into the waters as you are nearing the statue of Lord Narasimha Swamy. You go shoulder or neck deep by the time you stand in front of the god.
The perennial stream of water keeps flowing throughout the year, and it is a magical experience. It is a must visit place for adventurous freaks to feel the thrill. Though the oxygen levels are low in the cave, the authorities have made proper arrangements for oxygen to flow into the cave and make it easier for devotees.
Devotees can also take the blessing of the Shiva Linga which is also in the cave on the side of the main deity.
How to reach the temple:
By Air: Though Bidar has a domestic airport, the frequency of flights is very less. The nearest international airport is Shamshabad Airport in Hyderabad which is around 140 kms from Bidar.
By Rail: There is a railway station in Bidar, so once can reach here and take local vehicles to visit temple.
By Road: It is just 4 kms from Bidar city which is accessible from different parts of country. There are good number of public and private transport vehicles to reach this temple.
Explore More: Visit Antharaganga Waterfalls in Hyderabad to Unwind in Nature's Bliss
Food and Accommodation
You do not find any food outlets near the temple, which is the same as accommodation. You need to travel back to Bidar city for stay options and delicious food. Do carry some snacks to keep your stomach full until you reach the city.
Bidar's wonderful south Indian cuisine is not to be missed. Special Idli, Vada, and Dosa variants will win you over without a doubt.
Nearby Places to Visit
Bidar Fort
Bahmani Tombs
Gurudwara Nanak Jhira Sahib
Mahamud Gawan Madrasa
Rangin Mahal
108 Feet Height Statue of Basaveshwara
Takht Magal
Important Points to Remember
Carry extra pair of clothes as you need to wade through water to have darshan.
Be extra cautious if you are visiting the temple with kids and elder ones.
Though there will be bats in the cave, they are considered to be safe and have never hurt anyone.
The usual timing to visit the temple is from 8 am to 6 pm. (Might vary depending on the local conditions)
If you have any breathing issues and lung problems, be very careful as the oxygen levels will be low as you reach near the main deity.
Though the temple is located in Bidar, Karnataka, the nearest metro city is Hyderabad.
Conclusion
The trip to Bidar Sri Jharni Narasimha Swamy temple is itself an experience with an adventurous walk in the tunnel of water. If you are an adventure freak, this devotional visit will satisfy your soul.
India is blessed with many attractive destinations, and it is not that difficult to choose one for your next vacation. However, instead of picking the routine destinations, this time take your loved ones to any unexplored location and enjoy each moment. TheTravelB.Com is your best guide to select underrated destinations across India. Reach us @ https://thetravelb.com/contact-us/ or send an email to contactthetravelb@gmail.com to share your experiences or for any suggestions.
Explore More: Top Places in Pondicherry for an Unforgettable Holiday