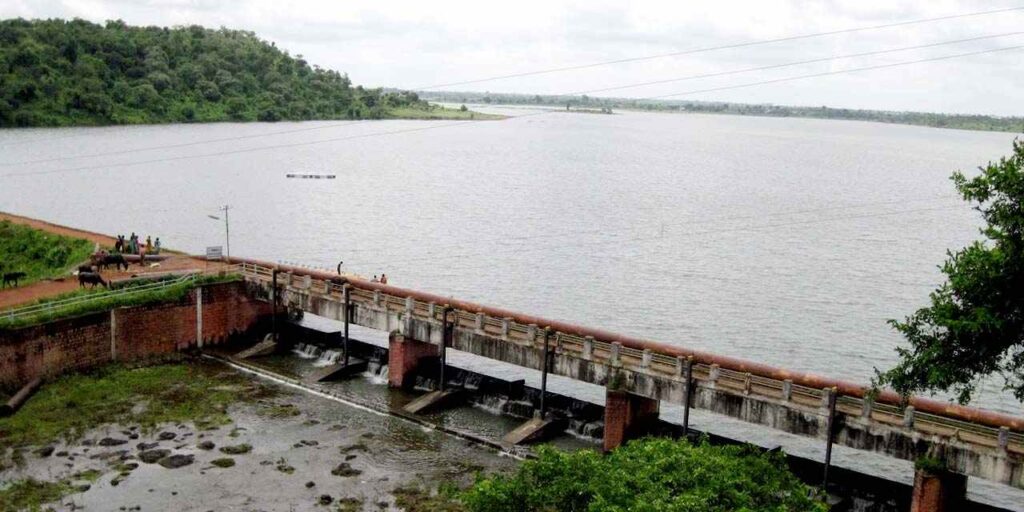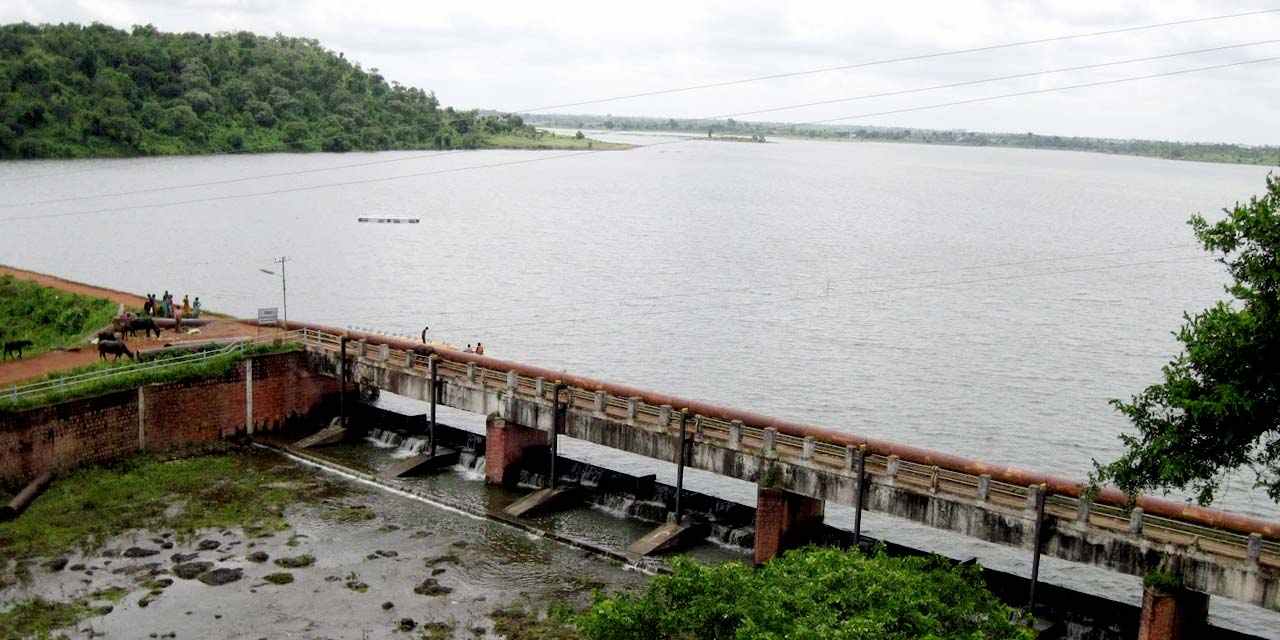 Looking for a place to enjoy your weekend in Bhopal? Kerwa Dam is the perfect place to visit. It is located 15 km outside the main city making it convenient for the people to travel. Enriched with Flora and Fauna, it is a scenic place suitable for picnic.
The place gives a beach-like vibe allowing you to enjoy the water. Kerwa Dam is an Eco-tourism destination and offers many adventure sports activities as well. The main thing about this place is, that it is a free-of-cost place to visit. If you want to go to the Bhopal club and enjoy the view from there then it requires an entry fee.
It is the only Eco-friendly tourist spot in the area. Thus, attracting tourists to visit and enjoy the cool breeze there. The Dam has promoted tourism in the state and is home to many rare species of flora and fauna. Sighting monkeys, birds like a woodpecker, wood owl, and plants like eucalyptus there is very common. During monsoon, peacocks can be heard and seen dancing.
History
Kerwa Dam was built across 69 sq. km by Madhya Pradesh Tourism Board. It was a hydroelectricity generation and irrigation project. The main motive to build this dam was to accommodate the requirements of water for the people of Bhopal City.
The dam was built in that particular area because of the greenery and striking hills which helped in creating a scenic and adventure spot for promoting eco-tourism in the city.
The main motive of building the Kerwa Dam is achieved as it has solved the issue of the water crisis in the city of Bhopal.
How to reach there
It is easy to reach the Kerwa Dam.
Kerwa Dam is located on the outskirts of the city. Therefore, rent or hire a car and then travel to the dam and enjoy your time there.
The local transport like auto-rickshaw will also drop you there. But finding an auto-rickshaw on your way back might be a difficult and time taking task. Whereas, you can talk to the auto-rickshaw driver and ask them if they would agree to stay and take you back. In another case, they might come and pick you up later. The cost for the auto-rickshaw usually ranges from Rs. 350 to Rs. 500.
Explore More: Explore the Iconic Rajwada Palace in the Heart of Indore
Local cuisine
The cuisine of Bhopal includes vegan, no vegetarian, and some unusual dishes. The most famous Poha Jalebi is a must-try there. Be it breakfast, lunch, evening snacks or dinner Bhopalis can have this combo anytime and every time.
Other famous must-try dishes while visiting Bhopal are:
Bhopali paan
Seekh Kebab
Biryani Pilaf
Khopra Patties
Enjoy the taste of these delicious delicacies and add these dishes to your favourite food list.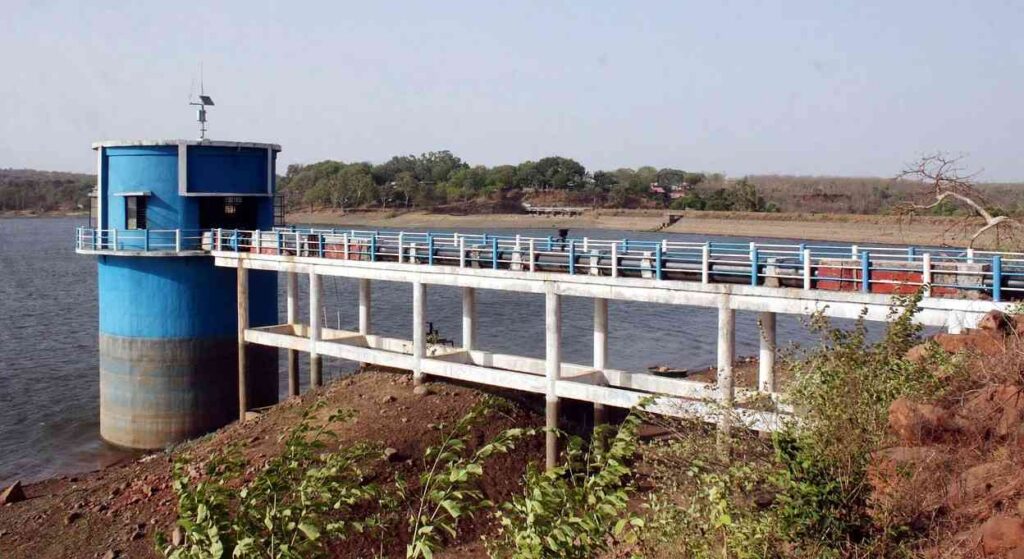 Accommodation
Premium Hotel (Countryside Meadow Hotel)
Price – Rs. 7500/ per night (approximately)
The hotel is located on Kerwa Dam road.
Deluxe Hotel (Radisson Hotel)
Price – Rs. 5500/ per night (approximately)
The hotel is located in Gulmohar colony which is 20 kms away from the Upper Lake.
Budget-Friendly Hotel (Hotel SMR Palace)
Price – Rs. 1700/per night (approximately)
The hotel is located on Kerwa Dam Road.
Suggestions
Best time to visit the Kerwa Dam is during the early monsoon.
Prefer traveling on your own vehicle or hire a taxi.
Carry binoculars if you plan to do bird watching.
Wear shoes as at some places you might have to climb and go.
Carry an umbrella if going during monsoon.
Carry a camera when visiting this picturesque mountainous location.
Take a mat along. So that everyone can sit comfortably and enjoy the scene.
A speaker will help you add more feel by playing music, enabling you to feel the weather and enjoy.
Buy snacks before going towards the dam. As there is no shop near it.
Conclusion
The Kerwa Dam is the best spot for individuals who need to loosen up their minds in the presence of nature. Individuals who love sunsets and couldn't imagine anything better than to spend quality time with their family should visit this spot. The cool wind and the water give a refreshing feel as the place is enriched with flora and fauna.
Kerwa Dam is the spot for everyone be it children, young people, or aged people. The place offers something or the other to everyone in their own way. If you like quiet places amidst nature then this is a must-visit place for you in Bhopal, or if you want to go on a long drive and drink your favorite drink this is the right place for you. Definitely, keep this place on your travel list while visiting Bhopal.
Also Read: Know More About Sikhism at Virasat E Khalsa Heritage Museum
India is blessed with many attractive destinations and it is not that difficult to choose one for your next vacation. However, instead of picking the routine destinations, this time take your loved ones to any unexplored location and enjoy each moment. TheTravelB.Com is your best guide to select underrated destinations across India. Reach us @ https://thetravelb.com/contact-us/ or send an email to contactthetravelb@gmail.com to share your experiences or for any suggestions.