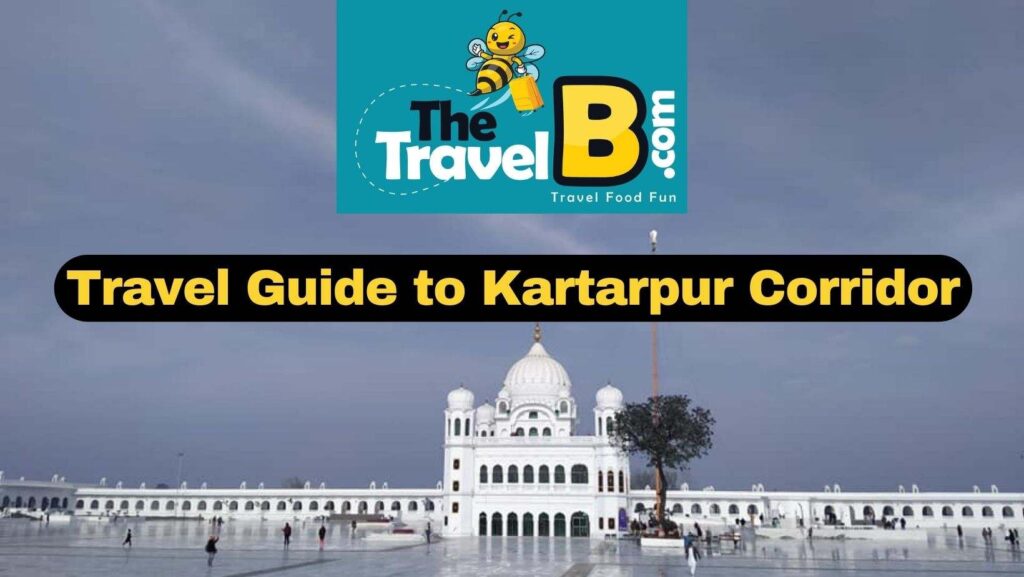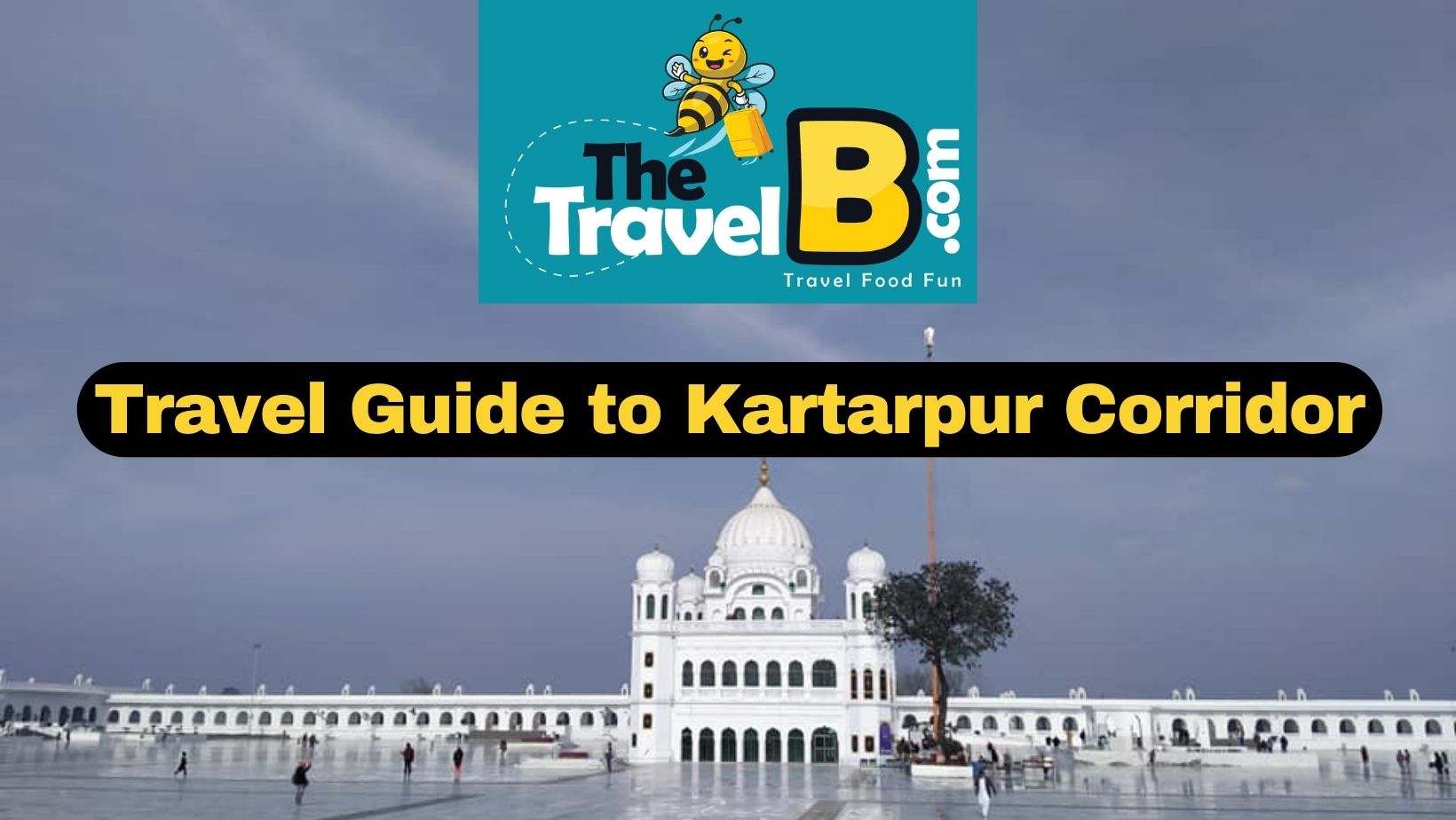 Celebrations erupted throughout the world when the Indian and Pakistan government joined hands to open Kartarpur Corridor with the help of which people from India can travel to Gurudwara Darbar Sahib in Kartarpur, presently situated in the Punjab province of Pakistan.

The best part is that the pilgrims are not required to have any visa to visit this gurudwara which is also considered as the last home of Guru Nanak Dev Ji.
Everything is managed by the concerned department in a very systematic way.However, the travellers are required to have proper documents and Indian or US currency, because at the border you would have to convert the currency so that you can purchase something from Pakistan during this trip.
Let's learn everything about Kartarpur Sahib and how you can visit Gurudwara Darbar Sahib in Kartarpur of Pakistan. 
Read Also : Chhat Bir Zoo – A Must Visit Largest Zoo in Punjab
History of Kartarpur Town in Pakistan
Kartarpur town was founded by Guru Nanak Dev Ji in 1515.
Guru Nanak Dev Ji lived in this town for 18 years until his demise.
The managing committee started a community kitchen with which they can offer langar services to every single person.
Kartarpur Corridor
As mentioned above the idea of Kartarpur corridor was brought by both the governments in 1999 and the inauguration process of Kartarpur corridor was done by Pakistan Prime Minister Imran Khan in November, 2019 on the occasion of 550th birth anniversary of Guru Nanak Dev Ji.
Travel to Kartarpur
If you are an Indian who is going to visit Kartarpur corridor, you will not find any difference between the people, location and other such factors when compared to us Indians.Because the language is the same, the way of living is the same and many more. 
The Government of India has developed a special online portal with the help of which you can book your slot to visit Gurudwara Darbar Sahib Kartarpur.
The platform you should use is prakashpurb550.mha.gov.in.If you are planning to visit this place then make sure you are booking everything through this website only, as it's the only legitimate way. 
You can directly visit this website and firstly have a look at the two most important sections which are:
General Instructions for pilgrims: Here you would be able to get all the details regarding what you can take with you and what type of items you should not take with you during your visit to Kartarpur Sahib in Pakistan.

Instructions for filling registration form: This is the second most important section which you should thoroughly read, as you would be able to know about all the documents required for your trip and many more.
Right after reading this information, you can directly click on the "Apply Online" section with the help of which you can register yourself.
Here is the information they will ask you for getting yourself registered:
Firstly, they will ask you about if you are an Indian Passport holder or an OCI card holder, you can select as per the information.
Then you will be asked about when you want to plan this journey to Kartarpur sahib in Pakistan.
Right after that, the website will ask you for a few more details like your personal details, contact number, email and more.
Once that is done, everything would be completed from the website's end. You will get your confirmation in 3-4 days.
Within the confirmation message you will be provided with each and every detail you need to know about.

Firstly, you would be told about your documents that you need to keep with yourself, the amount of money you need for conversion, secondly all the timings will be given to you as well.

You need to reach the Kartarpur corridor border on the given time.
Misconception About Kartarpur Corridor Travel
Most of the people think that you can take your car or vehicle to the other part or near Gurudwara sahib, which is a false claim. You need to park your vehicle in the parking lot of the Indian embassy and reach the pickup location.

At the pickup location your checking will take place, documents will be checked, and then you will have to visit Pakistan side of the border by foot.
Once you have reached the Pakistan embassy you will be checked again and then a bus will pick you up and drop you at the Gurudwara premises.
There are people who think they can take a lot of products to Pakistan to give them to their relatives or so, but in reality, you can only take luggage weighing 7kgs per head.
If you think that you can stay in Pakistan for a night then you are wrong, as by evening 4-5 pm a bus will pick you up to drop you at the Indian embassy.
Tips to make you Kartarpur trip easier
Make sure that you are not keeping more than INR 11,000 with you. As this is the maximum amount of money you can keep with you during the trip. 
There is a $20 ticket fee which you would have to pay in Pakistan so make sure you have $20 with you. In case if you want conversion, you can find a separate section for money conversion in the Pakistan embassy. 
Make sure every document that is mentioned to you in the confirmation mail is with you during your trip.
Though you can't take anything with you to the Pakistan side, you have got permission to buy something from there that you can bring back to India.
You will find a number of food stalls and shopping stalls where you can do a bit of shopping. 
Conclusion
Visiting Kartarpur Sahib in Pakistan is a once in a lifetime experience, and if you want to experience the older Punjab then this place is a must visit for you. Travel enthusiasts belonging to any religion can experience this trip. If you are one of those, grab your opportunity by applying online.
Also Read : Explore Kapurthala, the 'Paris of Punjab' with Beautiful Palaces
India is blessed with many attractive destinations and it is not that difficult to choose one for your next vacation. However, instead of picking the routine destinations, this time take your loved ones to any unexplored location and enjoy each moment. TheTravelB.Com is your best guide to select underrated destinations across India. Reach us @ https://thetravelb.com/contact-us/ or send an email to contactthetravelb@gmail.com to share your experiences or for any suggestions.