Madhya Pradesh is known as the wild heart of India. Ensconced amidst the wild ranges of Satpura Hills in central India is Pachmarhi Hill Station—the most picturesque hill station in Madhya Pradesh. Popularly known as "Satpura Ki Rani" and "Queen of the Satpura", it is located at around 200 km from the capital city of Bhopal. The terrain of Pachmarhi is dominated by soaring hills, diving ravines, and age-old monoliths.
Top Places to Visit in Pachmarhi in 2 Days
Some people fail to figure out the number of days needed to visit Pachmarhi. On average, if you are an enthusiastic and aggressive traveler, two days are enough to explore the whole city and its sites. So, Pachmarhi can be a perfect destination to make your weekends more happening and healing. Here are some of the top places to visit in Pachmarhi.
Bee Falls
Pachmarhi is gifted with many scenic waterfalls, and Bee Falls is surely one of the most picturesque ones and one of the most popular tourist places to visit in Pachmarhi Hill Station. Apart from it, Bee Falls is known for supplying water to the whole Pachmarhi town. This is also a favorite picnic spot among locals and tourists. People usually visit there for swimming. The view of the waterfall cascading down the overgrown valley leaves people astonished.
After experiencing the splendor of the Pachmarhi waterfalls, head over to Reachgarh. Reechgarh derives its name from Reech (meaning "beer") and Garh (meaning "home"). According to the locals, Reechgarh used to be the home of bears in early times. You can reach Reechgarh taking a short drive from Apsara Vihar. On your way, you would experience few meters of climbing down through a rough and abrupt pathway which will full you with adventures.
Dhoopgarh – The Sunset Point
Dhoopgarh is another popular tourist place in Pachmarhi Hill Station. Located at a height of 1352 meters, this place is the most elevated point of the Satpura mountains. This is known for its most beautiful and picturesque sunrise and sunset view. This is one of the treks in Pachmarhi where travelers can reach by a moderately challenging trekking through some waterfalls and valleys.
Jata Sankar cave is one of the most incredible places to visit in Pachmarhi Hill Station. According to some spiritual sources, Lord Shiva concealed himself from the fury of Bhashmasur in Jata Shankar Caves of Pachmarhi. Jata Shankar Cave is named after the stunning limestone cave comprising stalactites and stalagmites that look like the matted hair of Lord Shiva. Boasting a natural shiva lingam and a massive rock resembling 100-headed Sheshnaga, this place is a favorite hotspot amongst devotees.
The Chauragarh Temple is a revered Shiva shrine atop the Chauragarh hill in Pachmarhi. Devotees have to cross nearly 1500 steps to reach the temple at the crest. The shrine is known for thousands of tridents riddled in the temple premises, offered by devotees over the years. The view of the sunrise from here is quite sensational, and so are the surrounding forested valleys.
During Monsoon, the scenic beauty of atop of Chauragarh temple feels above heaven. When you are back from the Chauragarh Track, you can visit Bade Mahadev and Chote Mahadev also, which are very close.
Apart from these places, there are almost 20 places to visit in Pachmarhi. You have to book a gypsy or a car to visit all the destinations. You can also rent a bike or scooter to explore the city on your own. Right from taking a cab from Pipariya to Pachmarhi, there would be a lot of tour operators to take you to visit the town and the sites. You can negotiate with them on pricing and their already mentioned plans.
Activities to do in Pachmarhi Hill Station
At every possible point in the mountains, streams spill down the steep slopes to give rise to cascading waterfalls. Apart from natural beauty, the place is famous for thrilling adventure activities. Have a look!
Cycling in Pachmarhi
The finest way to explore the all-encompassing natural splendor may be on foot, but cycling is another fantastic activity to enjoy. For guests staying at MPT hotels like Champak and Amaltas to get around town, they are provided with bicycles. You can therefore depart from the hotel and paddle through Pachmarhi's several areas of interest that provide panoramic views.
Ride alongside the tranquil lake, arriving at the historic Catholic Church to cap off your pleasant adventure. Prepare to astound your friends with the thrilling tales of your riding adventures in Pachmarhi, which few people have yet had.
Waterfall Trekking
You must descend to the hypnotic waterfalls on your hike if you are visiting Pachmarhi. The hill town, which is covered in a thick canopy of greenery, is endowed with several waterfalls, and the incredible sound of flowing water can be heard from a great distance away. You can prefer to hike the arduous distance to the Apsara Vihar, Rajat Pratap. The walk to these wonders is a dream for nature enthusiasts, as are the Bee Falls and Duchess Falls, which are also gathered down the mountainside.
Ziplining at Satpura Adventure Club
When attached to a cable, ziplining includes sliding from one end to the other. When you zip line at Pachmarhi, you may enjoy the rapid breeze's kisses, breathtaking views of the unending Satpura Ranges, and the unfolding canvas of flora down below! You rekindle your love of adventure as you soar through the air at high speed.
Where to Stay in Pachmarhi?
There are a number of hotels and lounges in Pachmarhi. You can book a hotel according to your budget. The cab drivers taking you to Pachmarhi will help you by themselves as they also have their commission on that. You can also book the hotel online when you plan the trip.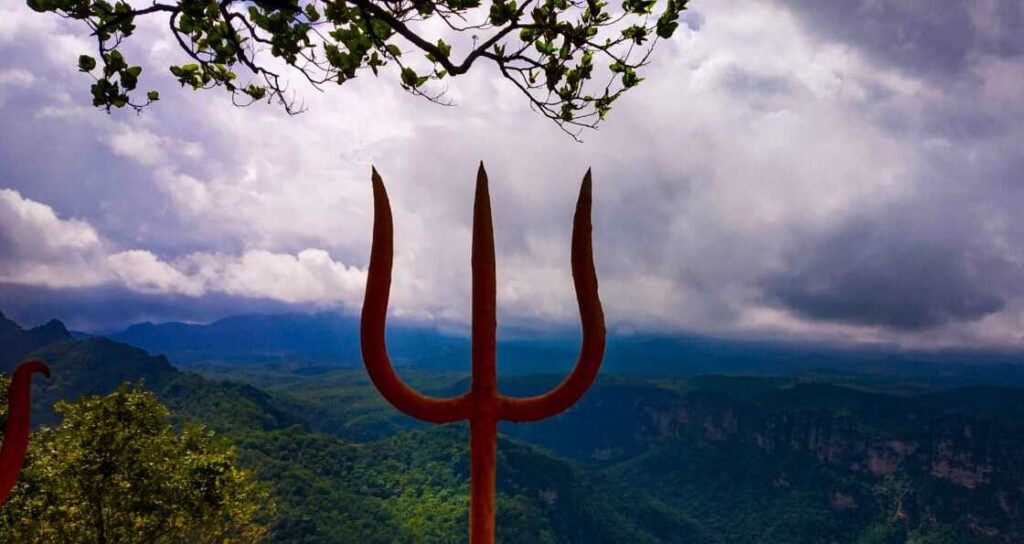 How to Reach Pachmarhi?
By Air
Bhopal and Jabalpur airport serves as the nearest airports to Pachmarhi. You can take train from there to Pipariya and then hire taxi to Pachmarhi.
By Road
Plenty of state government and private buses are available for Pachmarhi from nearby cities like Bhopal, Jabalpur, Nagpur, Indore. You can also take your car there.
By Rail
The nearest railway station to Pachmarhi is Pipariya. You can hire a taxi or take a bus to reach Pachmarhi.
Conclusion
With rich nature's bounty and picturesque locations, Pachmarhi is worth visiting in central India. Breath-taking waterfalls and abundant greenery makes it extra special and give the travelers their lifetime memories.
Explore More: McLeodganj: The Land of Mystical Valleys and Snowcapped Mountains
India is blessed with many attractive destinations and it is not that difficult to choose one for your next vacation. However, instead of picking the routine destinations, this time take your loved ones to any unexplored location and enjoy each moment. TheTravelB.Com is your best guide to select underrated destinations across India. Reach us @ https://thetravelb.com/contact-us/ or send an email to contactthetravelb@gmail.com to share your experiences or for any suggestions.