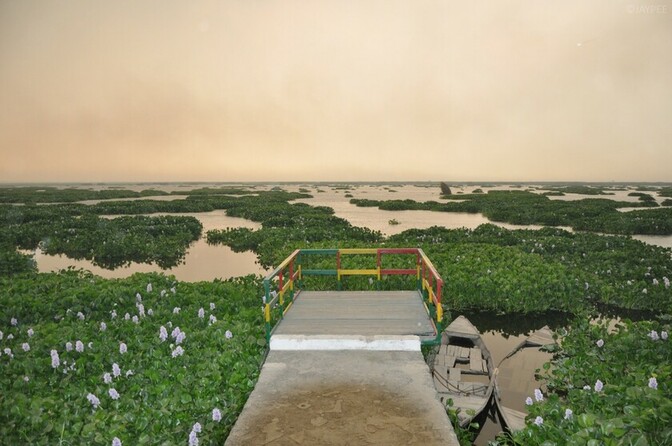 Punjab is considered a place where you can see wonders made by nature and people here love to explore nature.
But here we are going to talk about one such place that itself is a natural beauty while being a man-made project.
Harike Wetland & Bird Sanctuary near Ferozepur in Punjab is the biggest man-made wetlands.
If you are a bird watcher or want to see one, then this is a must-visit place in Punjab.
Let's discuss everything about these man-made wetlands precisely in this post.
History of Harike Wetland & Bird Sanctuary
Most people think that these wetlands and bird sanctuaries are natural, but they are completely man-made, and they came into existence after 1953 when a barrage was built near the confluence of the rivers Sutlej and Beas.
Moreover, in 1982, it was given the status of a wildlife sanctuary.
You'd be happy to know that the Harike Wetland & Bird Sanctuary was also recognized by the United Nation Development Program in 1990 where it was recognized as a significant ecological body.
After which the place was recognized by the National Committee on Wetlands, Mangrove, & Coral Reefs in 1990.
Major Attractions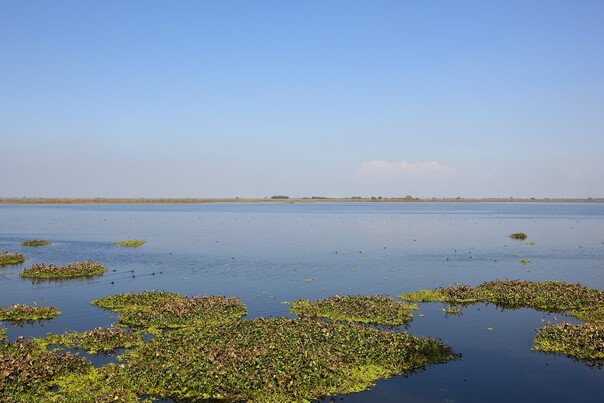 There are plenty of attractions at Harike Wetlands & Bird Sanctuary. One can enjoy the nature all around this place, take advantage of the silence and spend some quality time with your family.
Secondly, if you are a bird lover, then you are just going to fall in love with this place. There are a number of birds, and ducks at this place.
Not only the regional birds but there are birds who migrate to this place from other countries.
Quick fact: There are more than 300 bird species living in these wetlands, from those 40 are migratory bird species.
Though the wetland is known for its amazing diversity of birds, there are other animal species too. There are around 26 fish species and seven turtle species.
As for the aquatic species, river dolphins are a major attraction. The Indian otter, jackal, jungle cat, the common mongoose, and Indian wild boar are the mammals seen in the sanctuary.
Interesting Facts About Harike Wetland & Bird Sanctuary
You would be able to enter Harike Wetland & Bird Sanctuary using Nanaksar Gurudwara at the barrage.
Being a tourist, you can take your vehicles inside the premises, just make sure that you are strictly maintaining the right speed.
If you want to explore deep into these wetlands then make sure to get a 4×4 vehicle like a Jeep or Safari. Other cars may get stuck at some places.
How to reach?
There are plenty of ways to visit Harike Wetland & Bird Sanctuary. You can directly travel by road from Amritsar, which is at a distance of 60 km.
Right after visiting Amritsar, you can even get on a train or a bus.
The nearest airport is also in Amritsar. From outside the airport, you can find a taxi that can take you directly to your destination.
Accommodations
If you are trying to live near the wetland, then there are 1-2 options around the place. But if you want to find accommodation in a good hotel, you will have to travel at least 53-54 km to find one in and around Amritsar.
Do's & Don'ts at Harike Wetland & Bird Sanctuary
Everyone traveling to this place makes sure to follow all the rules & regulations developed for the premises, but the one issue faced is, that people drive their vehicles at a faster speed.
This is the only thing that we should keep in mind, and drive our vehicle around the requested speed limit.
Tips to first-time travelers
Make sure that you have saved this location in your Google maps before heading towards this place. In case you ever lose the network, you can still reach the place.
Also, if you face any issues while reaching the wetlands, you can ask for help from nearby people. They are very helpful.
Bird-watchers and photography enthusiasts! Don't forget to carry your cameras to capture amazing memories.
Also Read: Explore Pithoragarh 'London' Fort