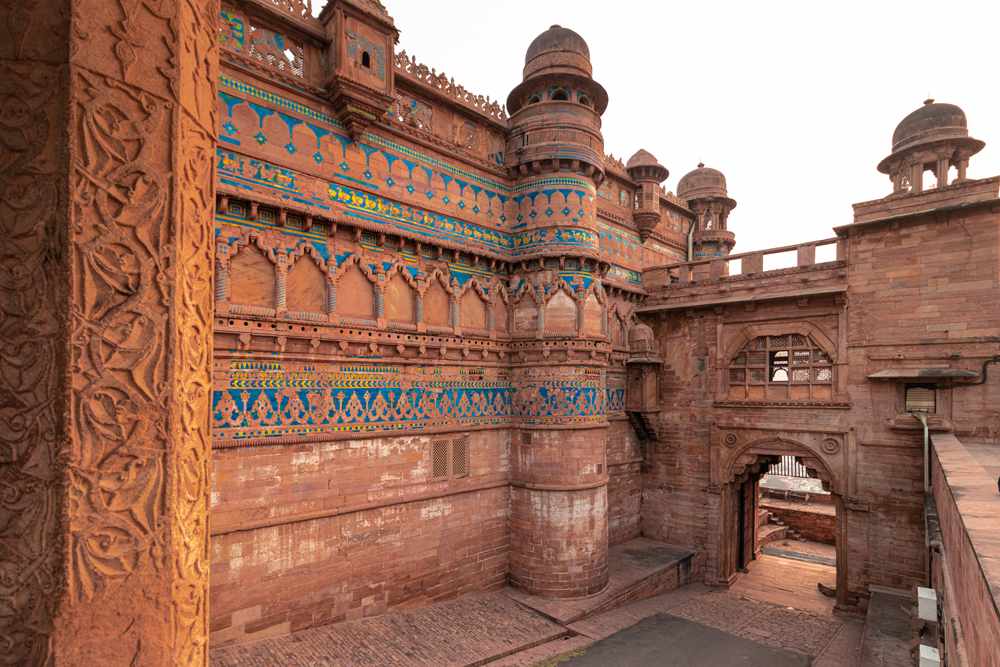 Gwalior, a city bursting with a fascinating history and beautiful music, occupies a significant position in the great country of India. It is peppered with flat, hilly terrain that, when the monsoon approaches, turns into a beautiful green carpet. The majestic hilltop fort in Gwalior is what gives the city its most well-known nickname, "The jewel among fortresses in India."
The city serves as a monument to the dynasties who ruled there over the years. The numerous regal structures that dominate the cityscape are a blatant example of their influence. In some ways, Gwalior still exudes the magnificence of the Middle Ages.
Hindustani Classical Sangeet is unmatched in taste and popularity in Gwalior, which has upheld Indian traditions and the diversity of music over the years. One of the oldest and most well-known Khayal Gharanas is the Gwalior Gharana. Legendary musicians from Gwalior, such as Tansen and Baiju Bawara, performed for the Gwalior royal court.
The Tansen Samaroh, a celebration held in Tansen's honour as a great musician and master of classical music, is the best place to experience the melody of classical Indian music. The heartfelt performances liven up the evening. The festival's purpose is to honour the essence of music and take in the piece that comes with each remarkable performance. The festival is held annually from the 26th to the 30th December at different venues in Gwalior.
Interesting Facts About Gwalior Madhya Pradesh
The forts and monuments of Gwalior city, which monarchs constructed centuries back, are well-known.
The grave of Muhammad Ghaus, an Islamic saint who lived in the sixteenth century, is open to visitors.
Recently, Gwalior has transformed into a hub for higher education, home to renowned public and private colleges and universities like IIITM Gwalior, IIT Gwalior, Jiwaji University, Raja Man Singh Tomar Music University, Scindia School, J.C.Mill's School, and Birlanagar.
The city boasts a synthetic turf field at the Railway Hockey Stadium.
The city has a stellar reputation for Sangeet (music) and has long upheld Indian customs and rich musical heritage.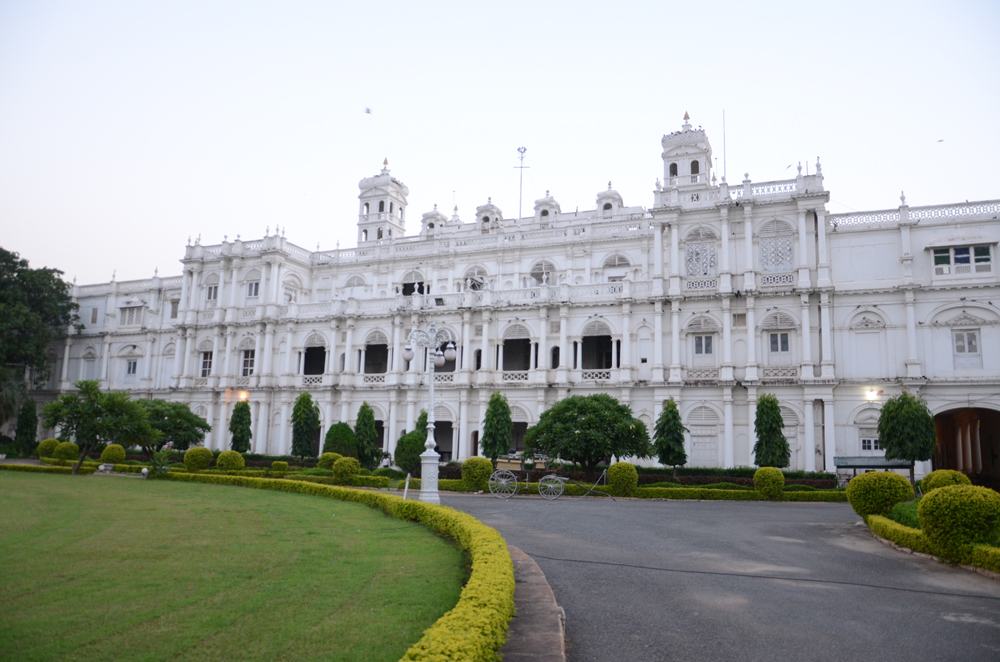 Places To Visit In Gwalior Madhya Pradesh
The Bateshwar temples are a cluster of almost 200 mini grandeurs made of sandstone, devoted to lord Shiva and Vishnu.
Gopachal Parvat carries splendid rock-cut statues of Jain Tirthankars. The giant idol of Bhagwan Parshwanath on a lotus is the largest statue (cut from a single stone) in the world.
The building was originally a palace built by king Man Singh for his wife, Mrignayani, who was a Gurjar. Thus, the place got the name Gujari Mahal.
Gwalior Fort is an 8th-century fort perched on the top of a steep, unscalable rock outcrop overlooking the city. Gwalior Fort is popularly known as the "Gibraltar of India."
The beautiful Palace boasts several unique items from the private collection of the erstwhile rulers of Gwalior.
Usual decorations like a frieze of yellow ducks and almost tiling elephants, tigers, and crocodiles in blue, yellow, and green give Man Singh Palace its alternative identity of Chit Mandir (Painted Palace).
The Parliament House in New Delhi is believed to have been inspired by the circular design and architectural intricacies of the Mitawali temple, which is 37kms from Gwalior.
Graciously guarded by a lion and lioness, the Padavli fortress, 35kms from Gwalior, also has a temple that once served as a sacred place to worship Lord Shiva.
The Museum of Music was set up in the ancestral house of Ustad Hafiz Khan. It houses instruments and photographs of the past masters of classical music, allowing music lovers to understand the evolution of the art.
Sun Temple
The Surya Mandir, or Sun Temple, is one of the most spectacular temples and architectural wonders of Gwalior. The temple is dedicated to the holy Sun God, as the name suggests.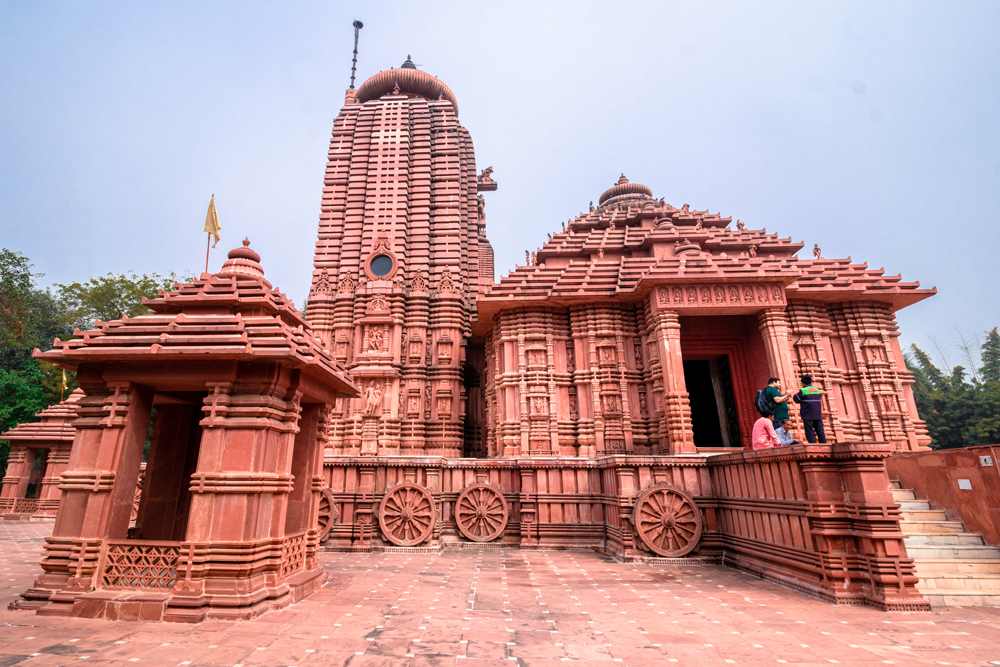 The tomb of Tansen, the legendary singer who was one of the Navratans in Akbar's court, is tucked away in the winding lanes of Old Gwalior. Chewing the leaves from the tamarind tree here supposedly enriches your voice.
One of the preferred picnic spots, Tigra Dam, 35 kms from Gwalior, is a perfect place to spend quality leisure time with Family and Friends.
It is believed that Abul Fazal was killed in the 16th century in the village of Antri, and hence tomb of Abul Fazal exists here.
Festivals and Fairs
In Gwalior, numerous fairs and festivals are annually observed with fanfare and joy. The Tansen Music Festival (November–December) is the most well-known, where the top musicians get together to honor Tansen's grave (the great musician). Bhavbhuti Samaroh, Baba Hira Bhumia's Fair, Gwalior International Trade Fair, Krishna Rao Shankar Pandit Samaroh, Ramleela Festival, Diwali, and Vishwakarma Puja are more celebrations.
Famous Gwalior Food
The finger-licking delicious kachoris in Gwalior are famous. One such establishment on Nayi Sadak that sells delicious, hot, freshly cooked kachoris is SS Kachoriwala. Get up early in the morning and visit these stalls to munch on some delightful kachoris because they sell out of them quickly.
Places to Stay in Gwalior
Gwalior offers various lodging alternatives, from high-end resorts to conventional hotels. It features a few historic hotels that are well equipped, decorated and furnished with contemporary conveniences.
Shopping in Gwalior Madhya Pradesh
Shopping in Gwalior is exciting as many shops sell several items like wall hangings, lacquerware, ornaments, handmade carpets, hand-woven sarees, etc. If you're looking for traditional handicrafts, you may visit the Laskar and Rajwara shopping areas, where you can find a vast collection of items to buy. Patankar Bazaar is also an excellent option for shopping reasonably.
If you need to explore more, head towards the old shops near the Chowk in Bara House, where you can buy Chanderi sarees and other traditional fabrics, wooden carvings, and artifacts. One can also buy jute crafts, dokra figurines, silverware, brassware, and tribal wooden jewellery from Arihant Emporium. For brocade and chanderi silk sarees, you may visit Safara Bazaar, and close to it, you'll get Topi Bazaar, from where you can find a wide variety of leather products.
Explore More: Indore-Ujjain Weekend Trip: A Combo of Pilgrimage, Leisure
How to Reach Gwalior
By Air: The closest airport, the Gwalior Airport, is 8 kilometres away from the city.
By Tain: The closest station to the city is Gwalior Railway Station.
By Road: Gwalior is reachable by several tourist and private buses from Delhi (319 kms), Indore (169 kms), and Jaipur (348 kms).
Best Time to Visit: Since the weather is still good, October through March is the best time to visit. At this time, a lot of tourists swarm here.
Conclusion
Famous for beautiful palaces, vast forts and historic temples, Gwalior is known for its rich heritage. Gwalior which is also known as the music city caters something or the other for travellers of different genres and different age-groups. Do not miss-out this city when you are travelling to this part of the country.
India is blessed with many attractive destinations and it is not that difficult to choose one for your next vacation. However, instead of picking the routine destinations, this time take your loved ones to any unexplored location and enjoy each moment. TheTravelB.Com is your best guide to select underrated destinations across India. Reach us @ https://thetravelb.com/contact-us/ or send an email to contactthetravelb@gmail.com to share your experiences or for any suggestions.
Explore More: Visit Jang-e-Azadi memorial to Know About Freedom Struggle in Punjab