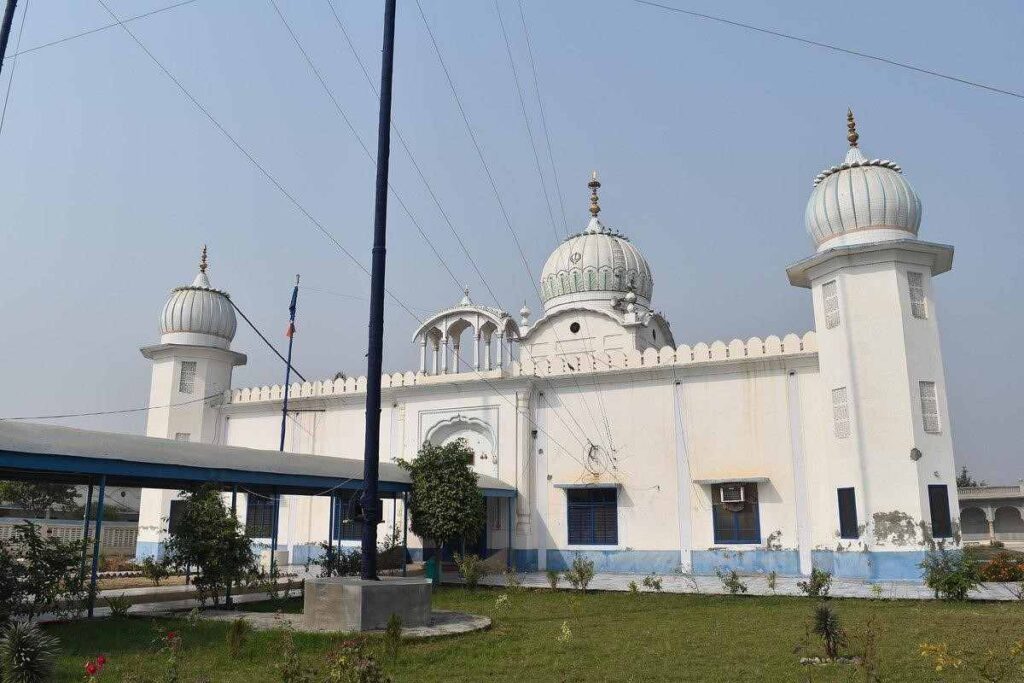 Whenever you hear "Lakhi Jungle, Bathinda" what are the thoughts that strike your mind?
In most of the cases you will be thinking that it's just another jungle in Bathinda, Punjab. Well, if you are thinking that, then you are completely wrong.
As it's not just a jungle and much more than that. This jungle has a history linked with Guru Nanak Dev Ji, and this jungle got his name from that incident only.
Want to know more about Lakhi Jungle? If yes, then make sure to follow this post till the end.
History of Lakhi Jungle
If you are going to judge this jungle on the basis of its views then yes, it looks like a normal jungle.
But it's a magical jungle, because it is said that Guru Nanak Dev Ji recited "One lakh" holy paths of Japji Sahib in the gurdwara located in the jungle.
Well, this is all about the magical reason why this place is unique and different from other jungles.
Also, this jungle got its name "Lakhi Jungle" from this incident, "One Lakh" which made it Lakhi.
This is all about the half part of this magical jungle, there are other things as well which you should know about this jungle.
It is said that those who visit the gurudwara situated in Lakhi Jungle on a full moon day and recites Japji Sahib along with taking bath in the holy sarowar, all their wishes get fulfilled.
A number of people have tried this thing and it has actually worked for them.
Whenever you are planning to visit this jungle there are two major things that you would be able to explore:
1- The Lakhi Jungle Gurudwara
2- Nature around you
How to reach Lakhi Jungle?
In most of the cases you would be able to reach up to the Lakhi Jungle with the help of buses and public transports, but if you want to travel further to the gurdwara then you would require a transport, or you can cover this area by walking.
Hence it is suggested that whenever you are planning your trip to lakhi jungle, make sure to come by your own vehicle. It will make your overall journey easier.
In case if you are traveling from another city, then you can take a bus or train to Bathinda. Right after reaching Bathinda, you can take another bus to reach the lakhi jungle.
Accommodations near Lakhi Jungle
You would not be able to find any accommodation within the radius of 2 kms from Lakhi Jungle. The most nearby hotel or restaurant is 2.37 kms away from Lakhi jungle.
So, make sure to keep this thing in your mind whenever you are planning your trip to lakhi jungle.
Food items
Whenever you are traveling to gurudwara in Lakhi Jungle you would be able to get langar at that place, but other than that if you are looking for fast food items then you won't be able to get that.
You would have to travel around 2 kms to find a food court where you can get fast food and other such items.
Things to keep in mind
Whenever you are traveling to Lakhi Jungle here are the things to keep in mind:
Make sure to travel by your vehicle, it will make your journey easier.
Always carry some food items and water with you, as you won't be able to get such items nearby.
Whenever you visit lakhi jungle, come when you have plenty of time to visit the gurdwara and spend time in nature.
Conclusion
Lakhi Jungle is an interesting destination to visit when in this part of the country. Apart from the refreshing feel from the nature around, one can immerse in the divinity at this historical shrine in Bathinda, Punjab.
Also Read: Explore Crocodile Park in Kukrail Reserve Forest Lucknow